A good film is when the price of the dinner,
the theatre admission and the babysitter were worth it.
We didn't get a photo of the two of us in all our dressed up splendor. But Sky and I had a lovely night last night. My dad watched Millie, and we went out on the town for a rare date night. It was misting a cold rain, and our winter jackets came out after wearing shorts just a couple days before, but it was still beautiful.
We went to a small but grand
theater
in town (one that
Roger Ebert visits
every year, by the way). It was built in 1921, and it's gorgeous. We were there for a showing of Rear Window, one of my favorite movies since it A, features Jimmy Stewart, B, also features Grace Kelly, and C, is an Alfred Hitchcock movie.
So we sat there, popcorn and Skittles in hand, squeezed closer together during the scary part, and had a lovely night. It's so nice to scale back my momness sometimes and focus on just feeling like a wife.
Speaking of which, the ring made yet another appearance, but it was tucked away in his pocket and is still not on my hand.
That man is trying to kill me.
(New followers, you'll have to catch up on the history tab if this doesn't make sense!)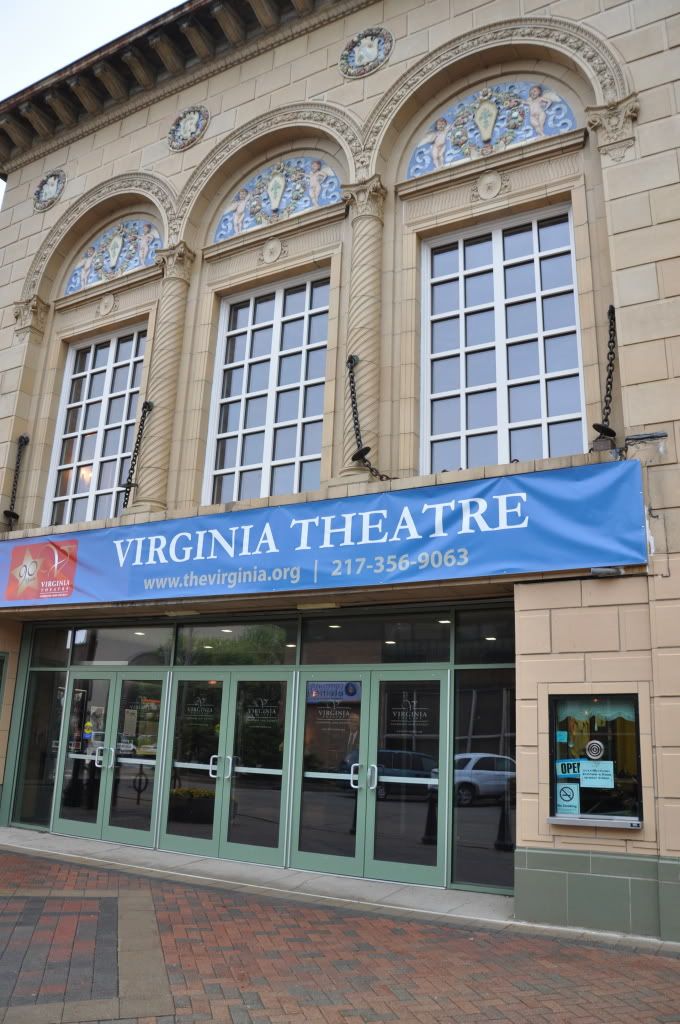 Unfortunately, they're restoring a beautiful marquee, so this shot is a little anti-climatic.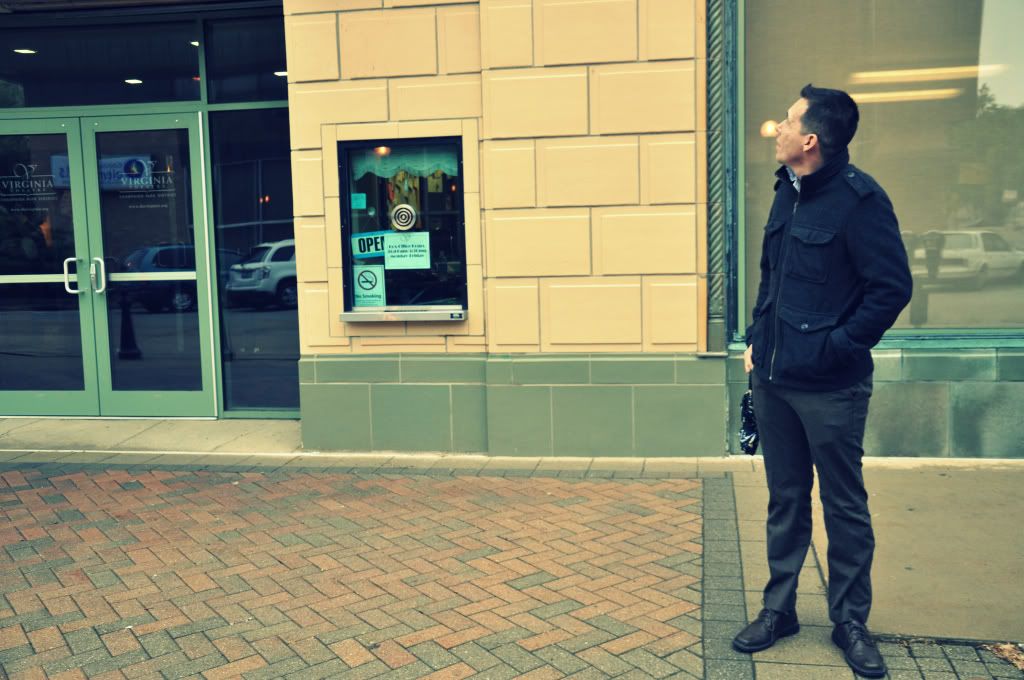 Hubs
Getting our tickets
We were nearly the first ones inside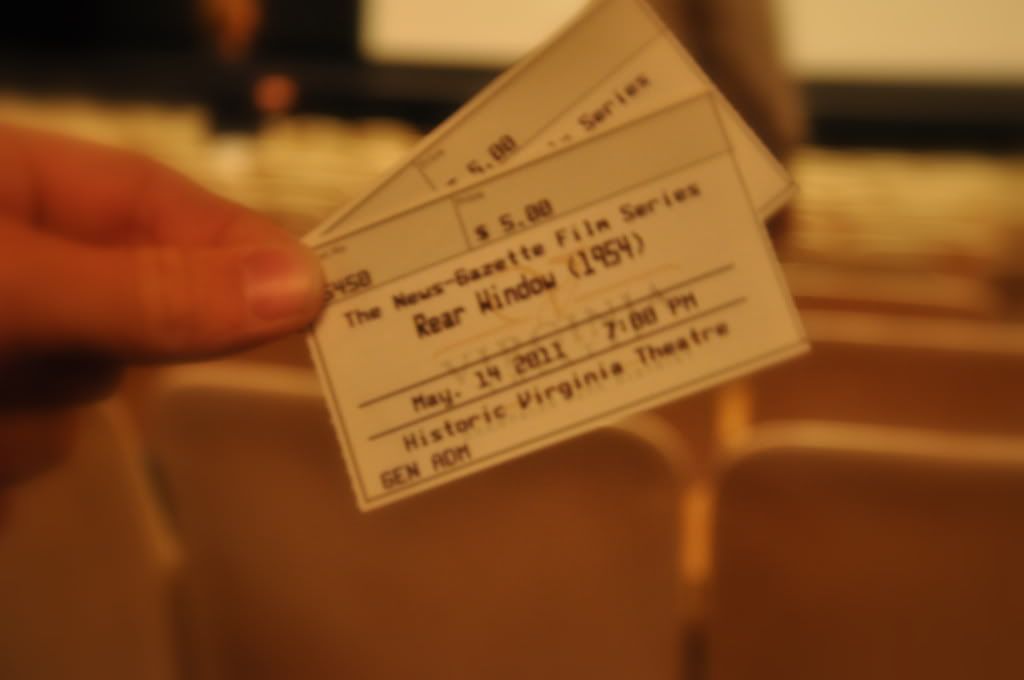 Yea!
Yea again!
Isn't it gorgeous?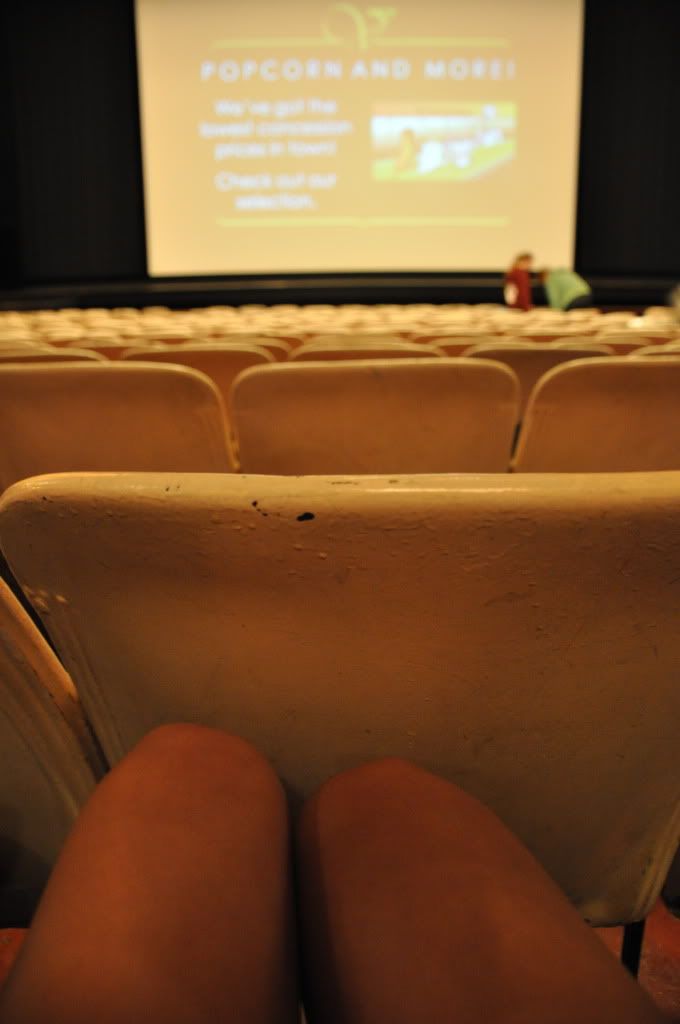 Seats and legs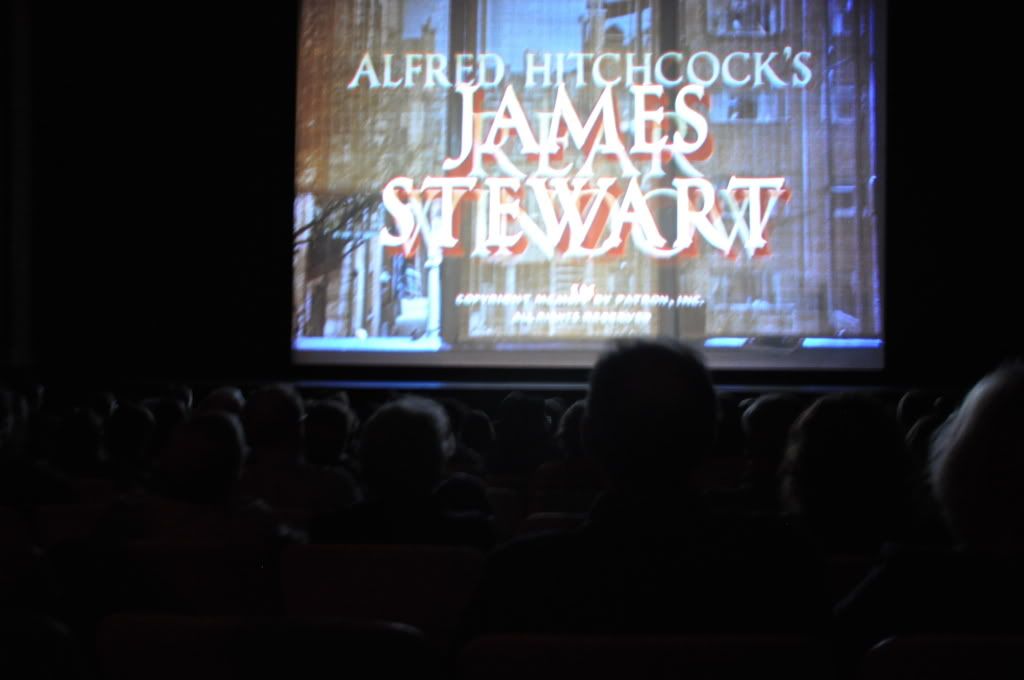 Sneak shot during movie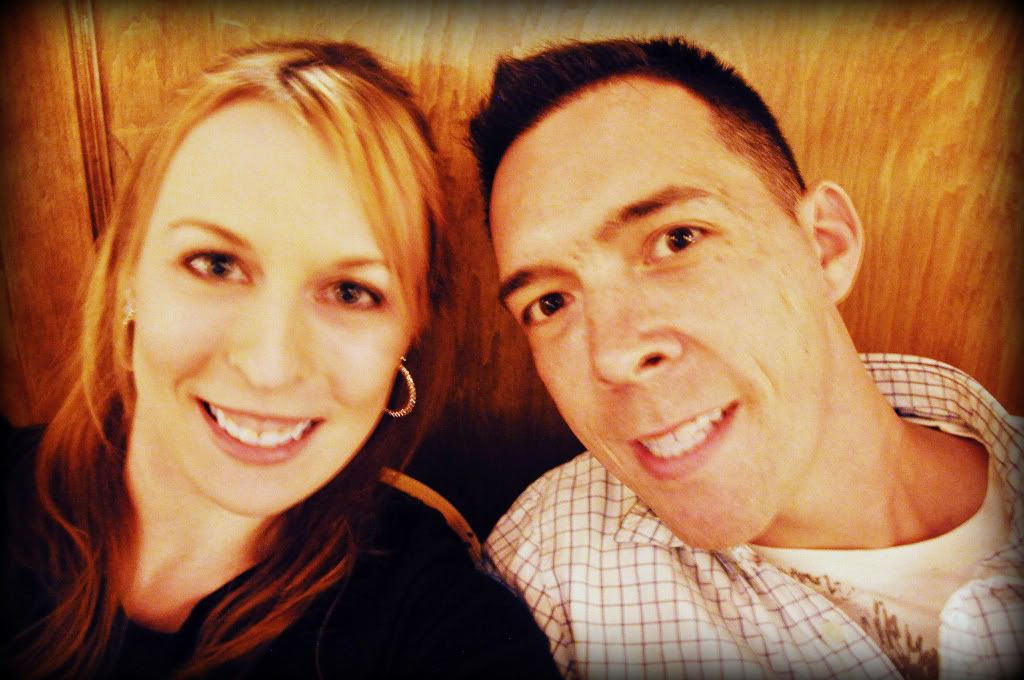 Us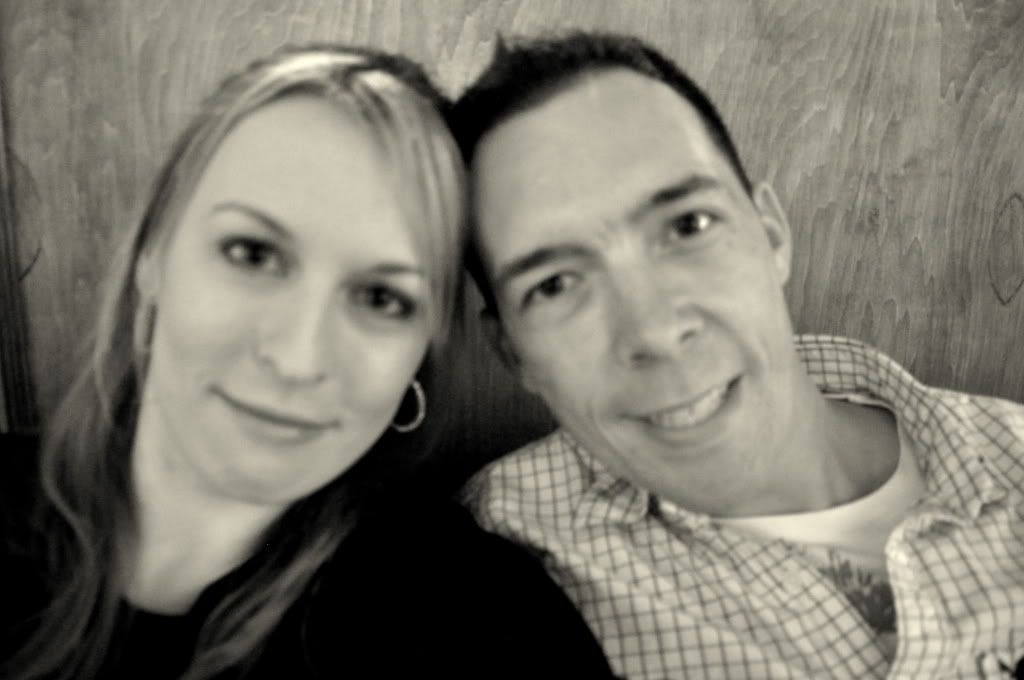 These shots all came out blurry due to the low lighting. Sad face.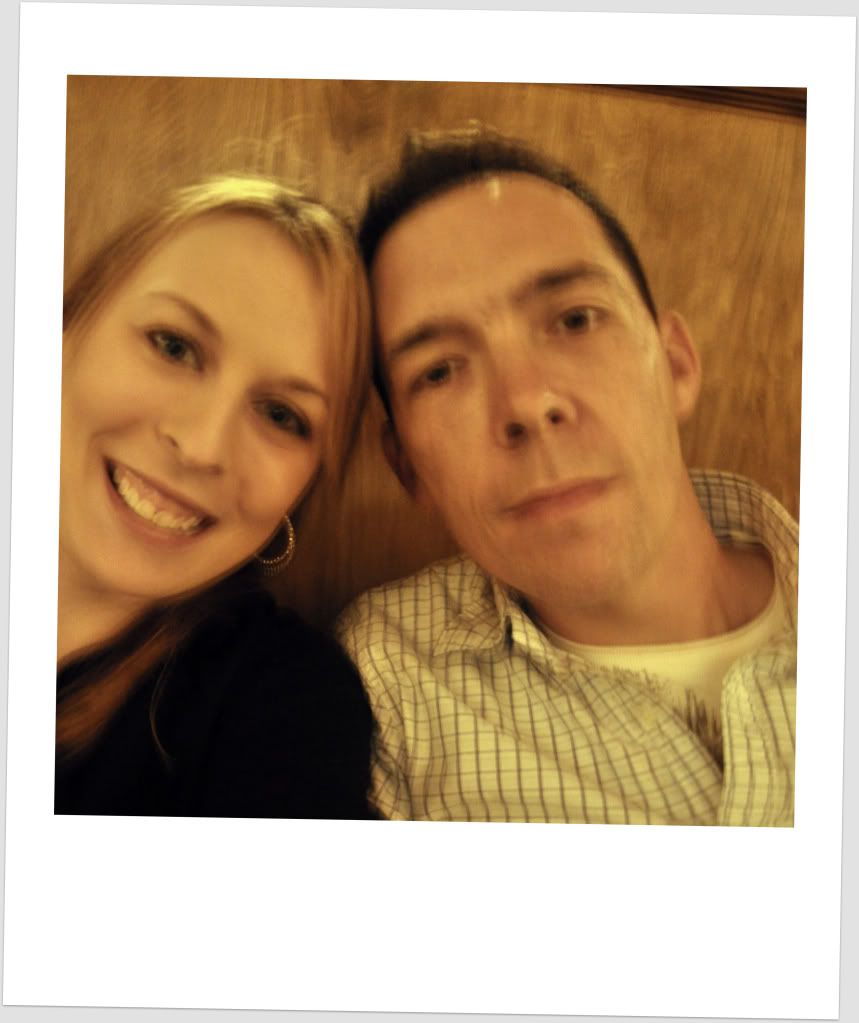 We took a few anyway.
My stage pose after the show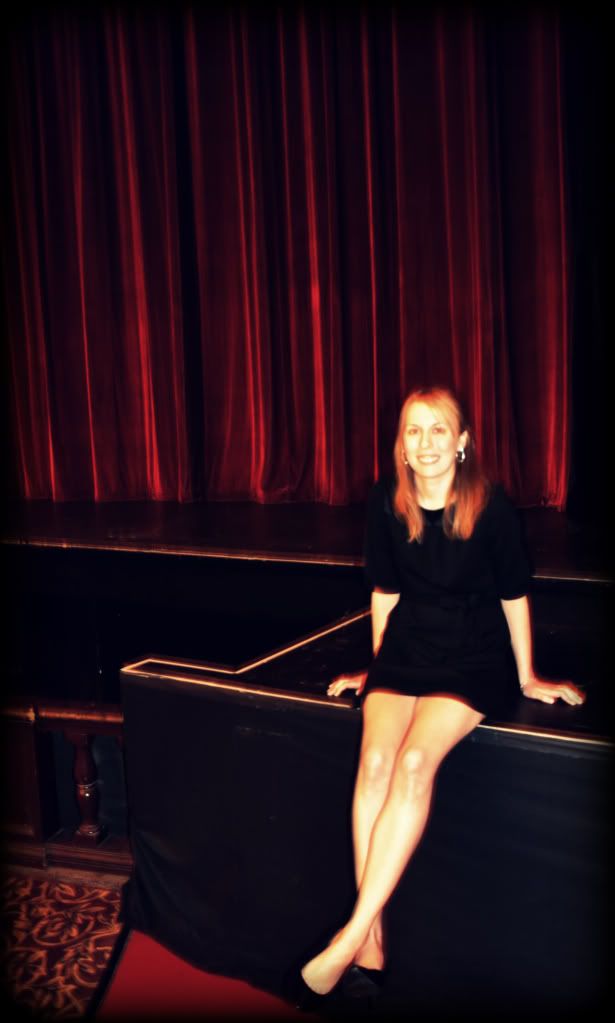 I told Sky to hurry before we got in trouble for getting too close to the orchestra pit
The town at night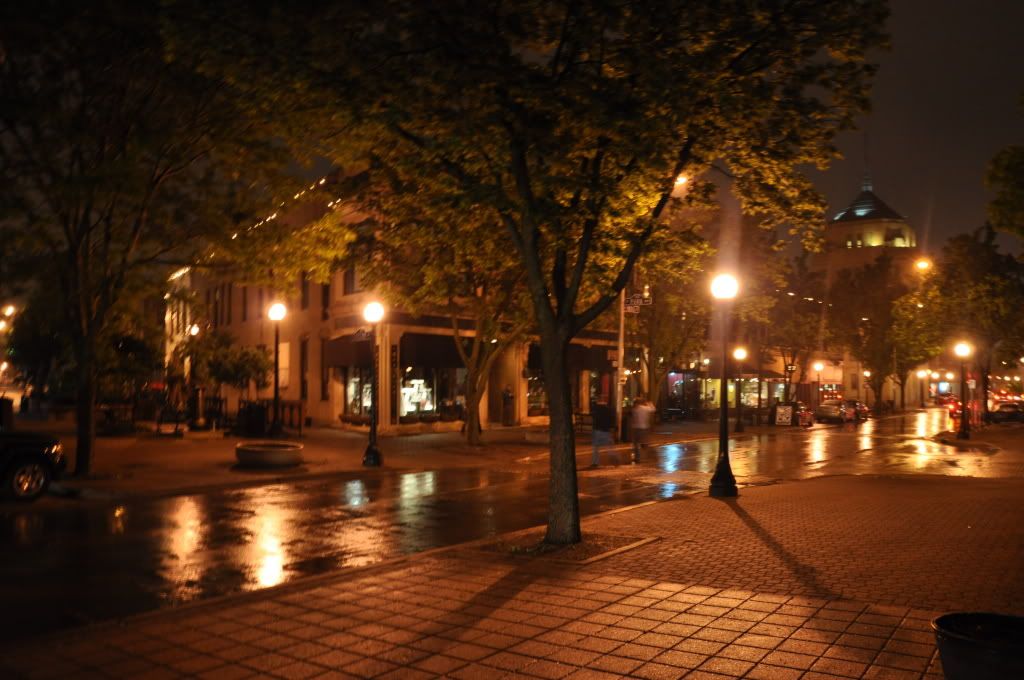 Downtown Main Street in Lovely Chambana