There's a wonderful, singular joy in bathtime- specifically, in the bubbles.
Or, as Millie refers to them, "baubies!"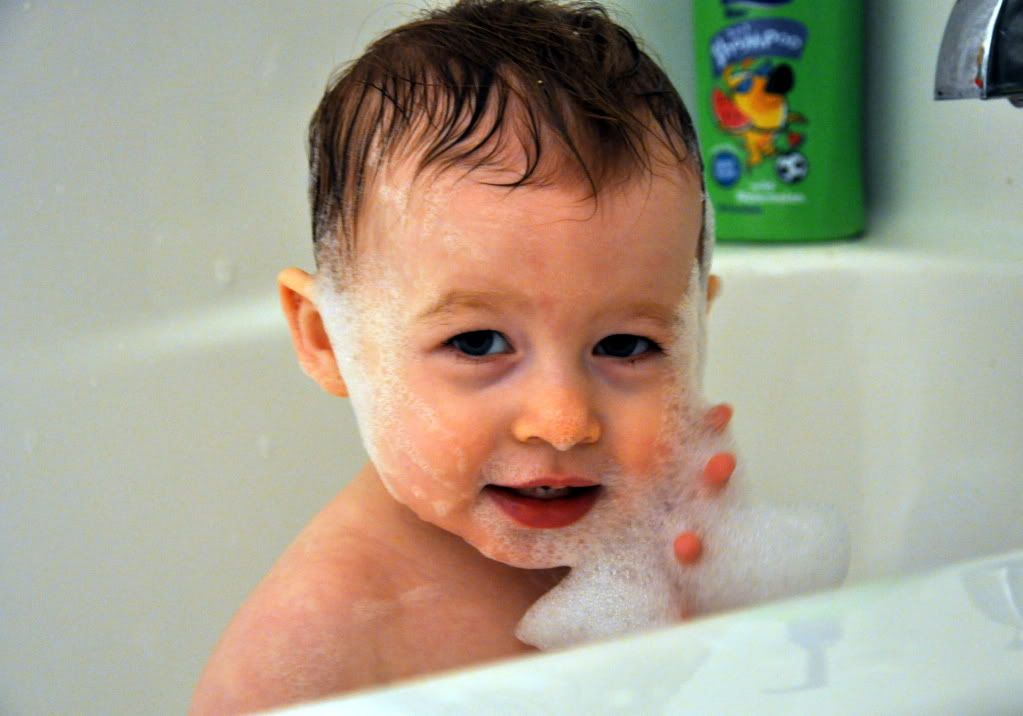 They're good for beard-making, tossing into the air, and swiping across noses. It never fails to get sweeping, unabashed giggles.
I pour in the pink, bubblegum scented liquid, and know how much it will excite her. I always forget her smiles give me an even bigger reward.
I love the way she can take the smallest of things and make them so big.