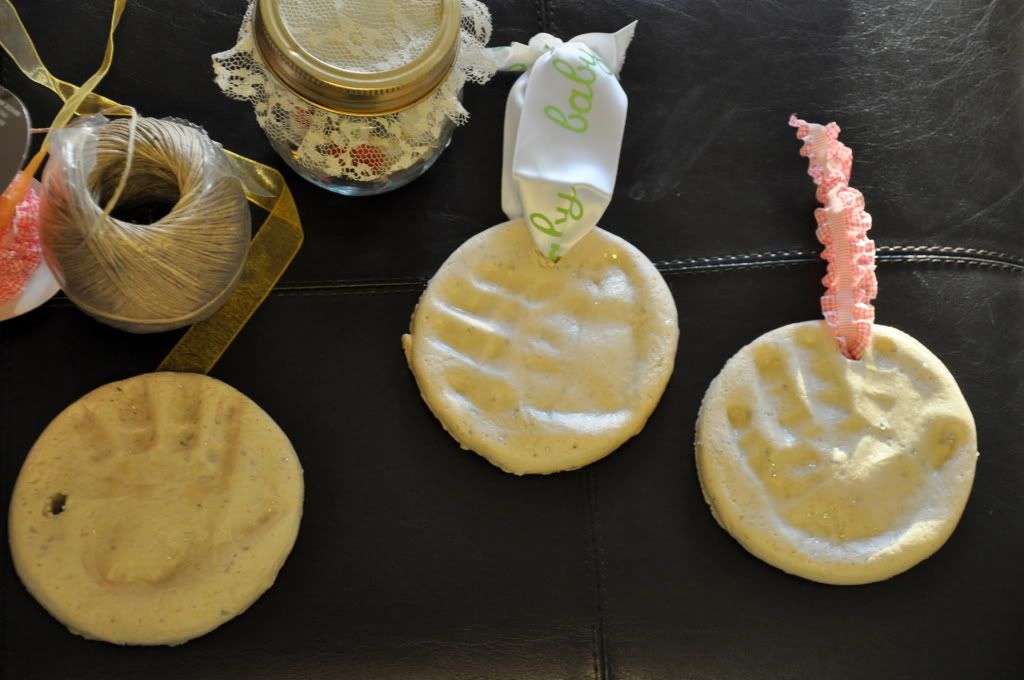 We made salt dough handprint ornaments. I had the paint, glitter, and ribbon already, so they were free and something I had wanted to do for a while. The plain dough I'd seen looked a little drab to me, so we mixed in some silver glitter to give them a little sparkle. I really like how they turned out!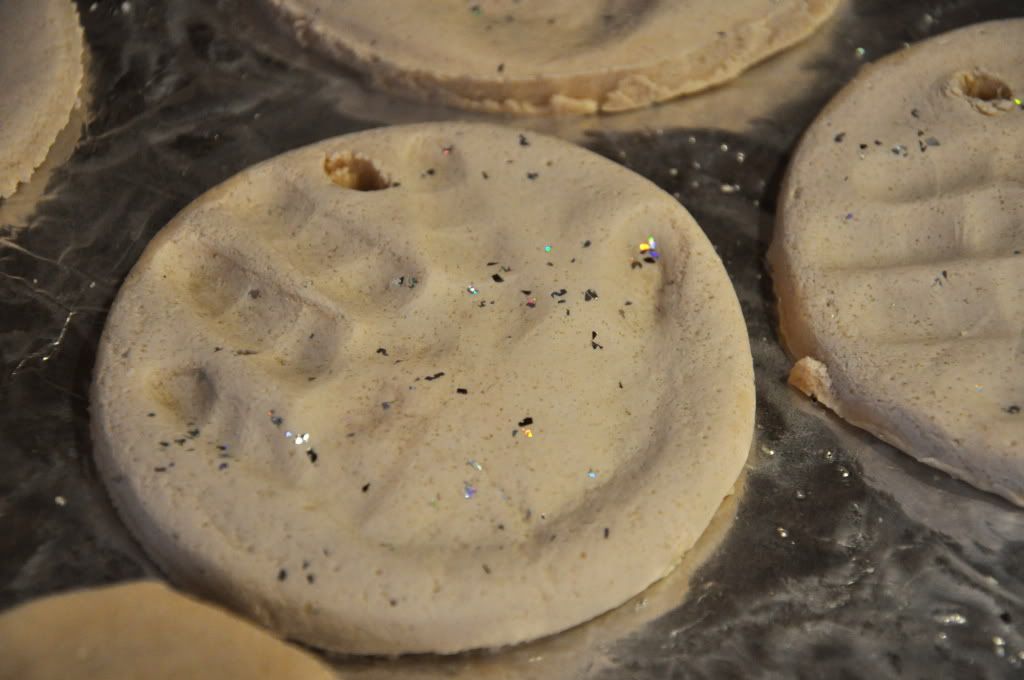 Salt dough ornaments
1 cup salt
4 cups flour
1 and 1/2 cups water
(glitter is optional-we sprinkled it in after kneading)
Combine all three ingredients, and knead for about 15 minutes. Roll out dough onto a protected countertop (we used aluminum foil after it quickly ate through wax paper). Use cookie cutters or drinking glasses to cut shapes from dough. If making handprints, it is easier to make the handprint and then cut the circle, we found. Carefully peel up the shapes and place on a greased cookie sheet. Poke a hole to string ribbon through later (a straw works well), and prick small holes (using toothpick or fork) to prevent air bubbles. Bake in 300 degree oven for at least 20 minutes or until slightly golden and firm- the time will depend on the thickness of the dough. Move to a foil covered countertop to cool. If decorating, acrylic paint works the best. Use a protective sealant after painting.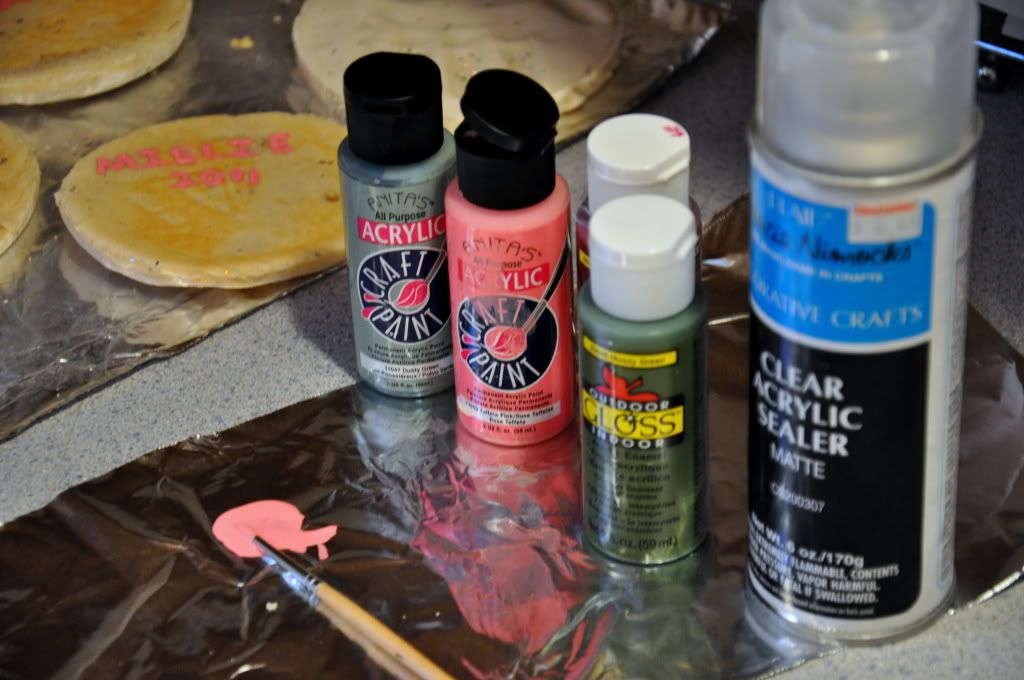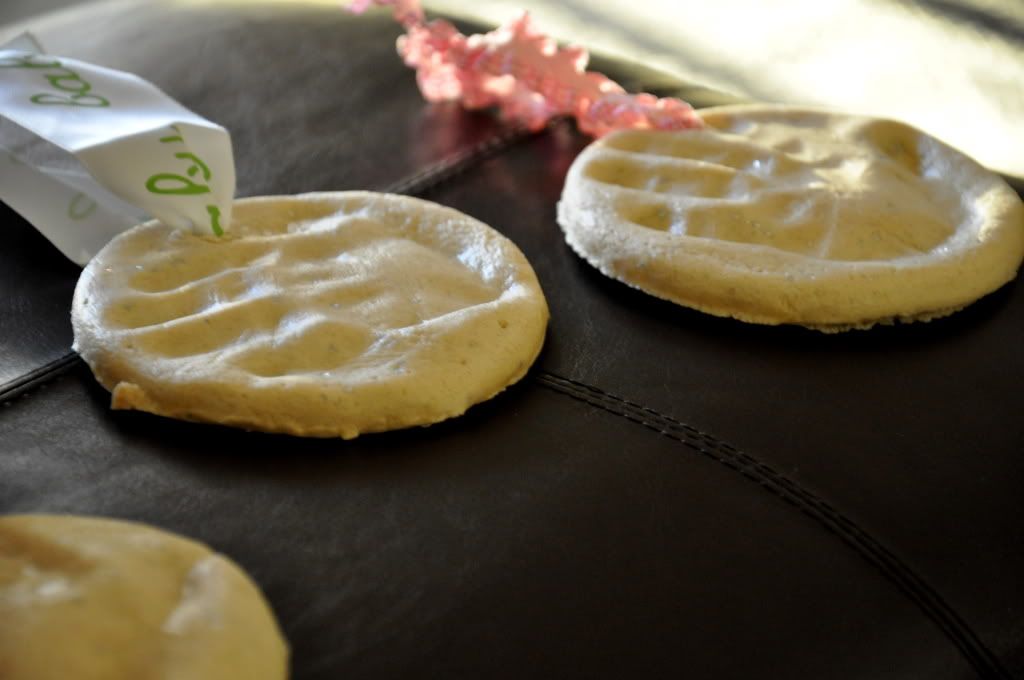 I also attempted to make a pine cone garland (but didn't do as well as
Kaylee
!). Sky, Millie, and I took a little walk, and I gathered a few pine cones, then let them soak in the sink with a little Dawn for 20 minutes or so. After they dried, I sprayed on some sealer I had used for the salt dough ornaments. I wrapped a small piece of twine around them and triple-knotted them onto a bigger piece of twine. Because we don't have a beautiful fireplace to string them across, I decided to hang them underneath the It's a Wonderful Life sign in our living room. (And yes- that sign stays up all year!)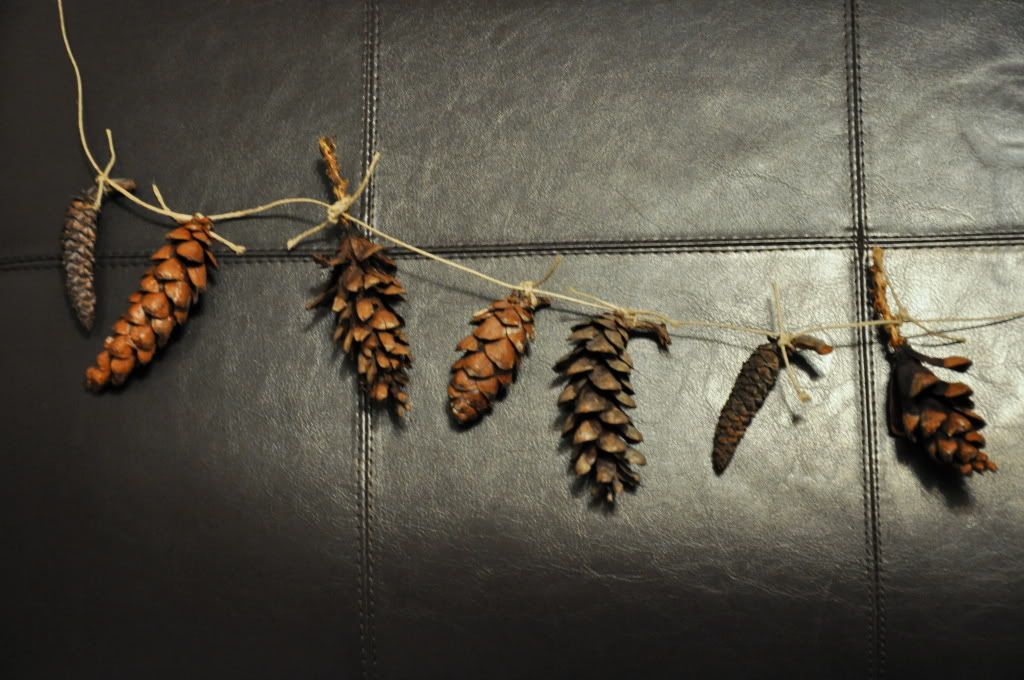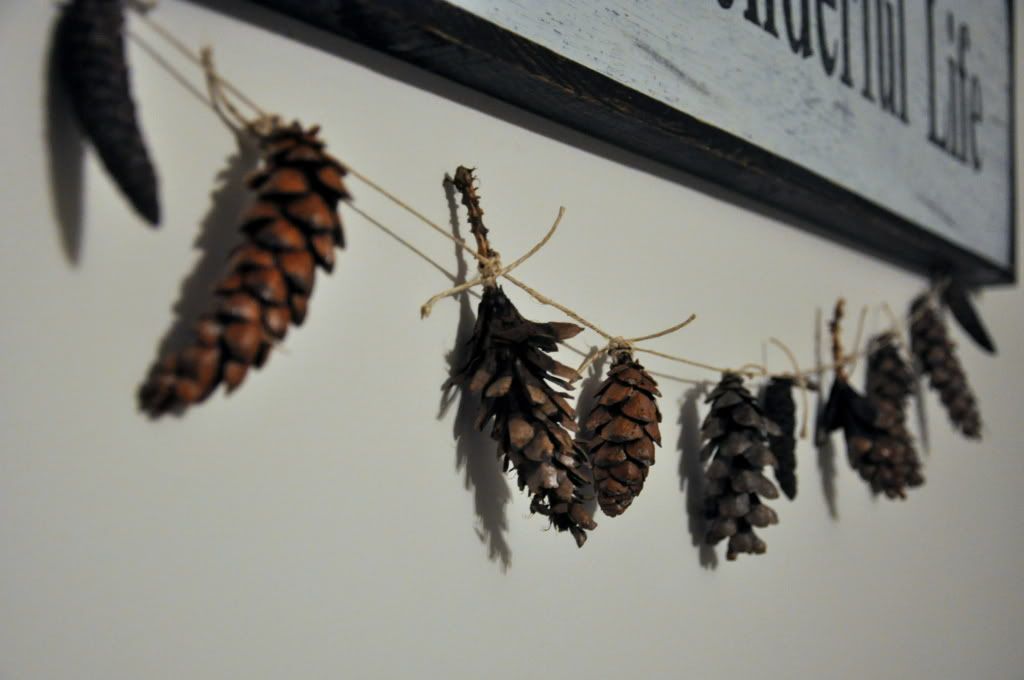 Our house feels a bit more festive now, and it was all things we already had on hand or could find for free. An easy way to get in the mood for Christmas a little more!
(P.S. Don't forget to enter
today's Christmas giveaway
[for your family or someone you know!])