I'm not bold- not with my speech, not with my actions, but above all else,
not
with my clothes. My favorite colors to wear are black, white, grey, and occasionally brown. Yes- I'm one of those girls. I accept it and own it.
So animal print? I detest it. Bright colors, sparkles, big patterns? Almost never. And fur?
Completely
out of the question.
Until I happened upon the clearance racks at Target last week. I moseyed over to the 70% off section, threw nearly every winter coat my size in the cart, and Millie and I headed for the changing rooms.
While she checked herself out in the full length mirrors, I slipped on the first jacket, glancing at the price tag as I did. Only $15.00! It was a fitted black wool peacoat with cute pockets, gold buttons, and a belt.
And fur.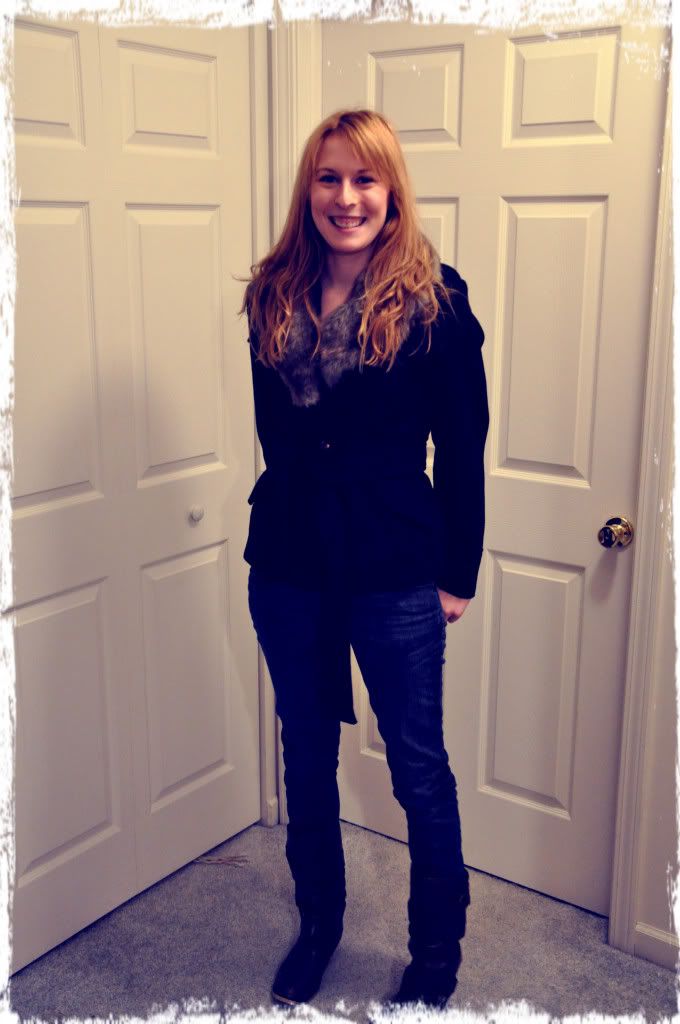 Just a bit around the collar, but I might as well have been wearing head to toe Target red for the jolt it gave me. I studied the girl in the mirror in front of me. I studied her from the side. I spent a couple minutes in that coat, just letting the feeling of boldness sink into my bones. Then, I tossed the it into the cart, and wheeled down the aisles with a bit of a cocky grin. Sometimes it's okay to be a rebel, and this rebellion is just my speed.
Sky isn't a fan, and I'll probably take the fur part off as the weather begins to warm. But it gets downright chilly here in Illinois. Every bit of that faux fur warmth is needed these days.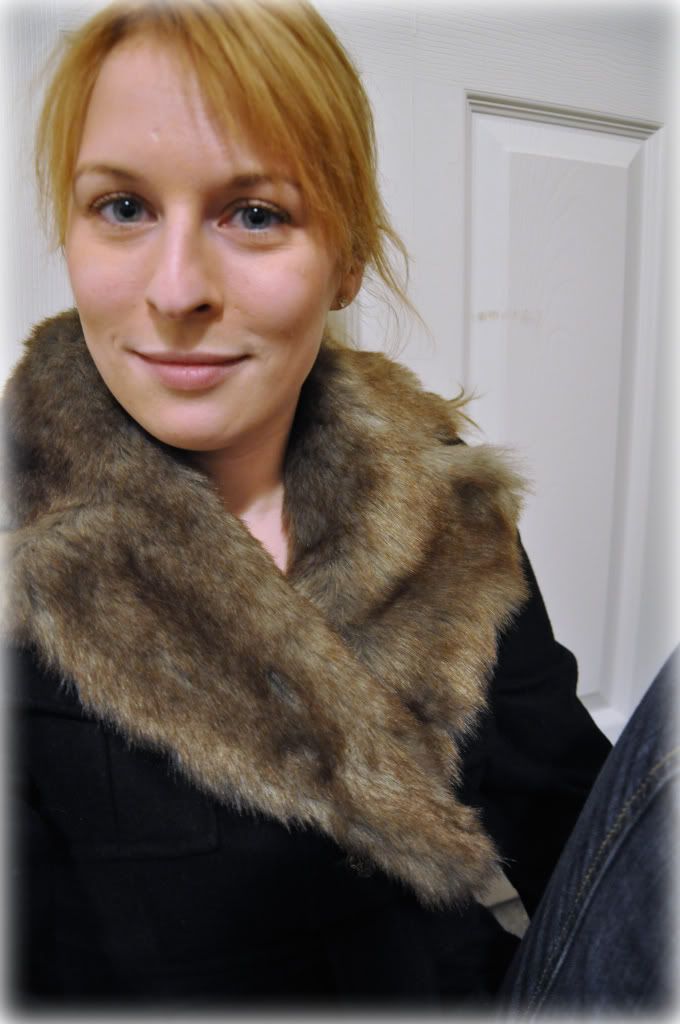 So, if only until the biting cold fades, I'll wear my coat, and feel the glow of glamour. Beige sweater underneath and no lipstick or high heels- but it's the little things. And though no one else will recognize the bravery I'll be quite literally wearing on my sleeve, I will know.
Maybe the secret is what makes it so delicious anyway.