On Saturday, Millie went to her first Easter egg hunt.
It was a cool day that slowly warmed. She had little patience for the games, the free hot dogs, or the prizes she won. But at the very end, when we were let out into the large fields behind the church hosting it, she picked up her basket and went to work.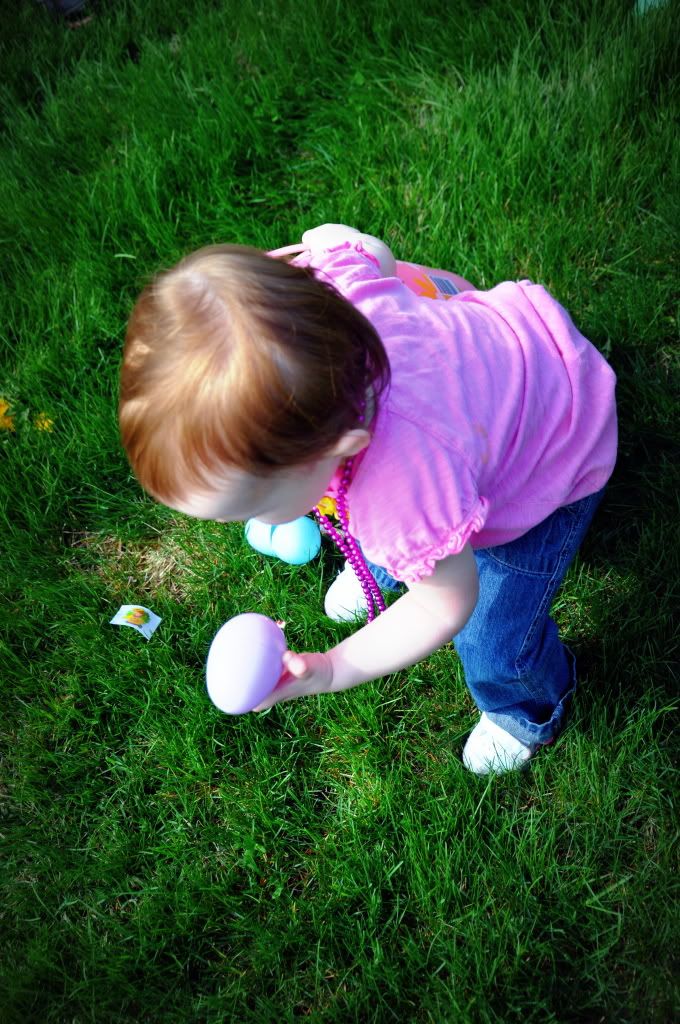 She toddled through the grass, crouching down every now and then when she saw one she liked.



It turns out, scavenging for Easter eggs is something kids are born knowing how to do.



And with some encouragement, she managed to fill her basket half full,
and even decided to share an egg with another little girl who wanted the same one.



And after a long afternoon in the sun, it was time to go home.