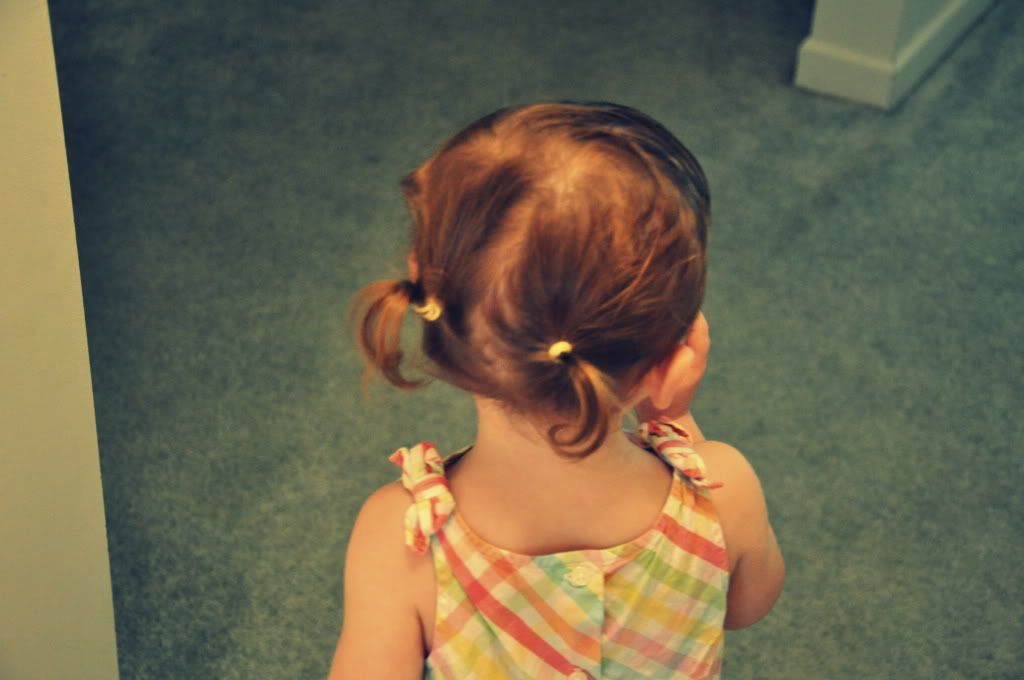 "Everything is ceremony in the wild garden of childhood."
Millie wore pigtails for the first time ever this past week. Her hair is so thin and short that it hasn't been possible up 'til now. One day before running errands, I decided to try it, and lo and behold, it worked.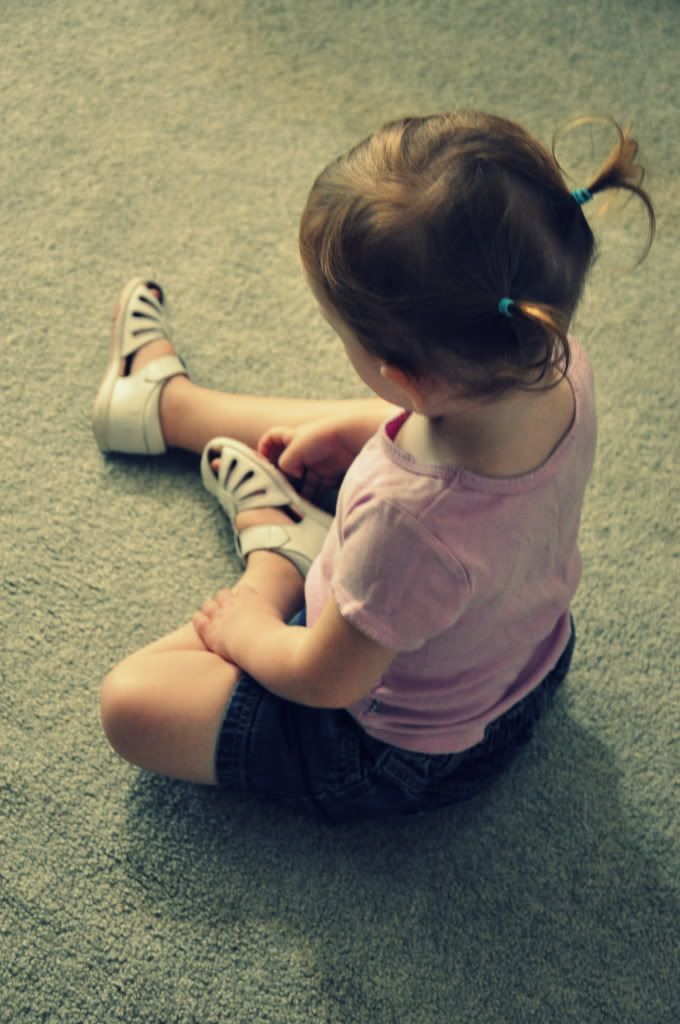 And there's a certain sort of heartbreak that happens after I try (unsuccessfully) to neatly part it and scoop up half in my hand, winding the elastic around it- because in that moment, she is a little girl and not at all a baby. Yet, I've found myself embracing that ache a few times since, because as much as it's hard to accept some days, she
is
a little girl, and little girls belong in pigtails.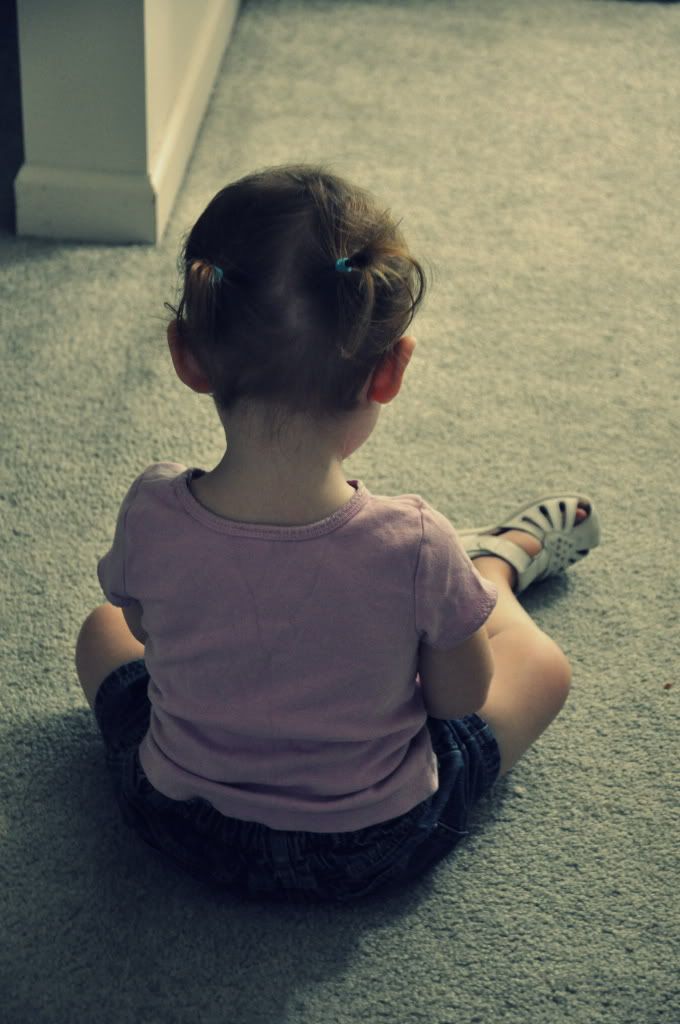 And they way she oohs and ahhs over her "pretty hair" keeps me from doing anything but smiling. I can't help but love what she loves.