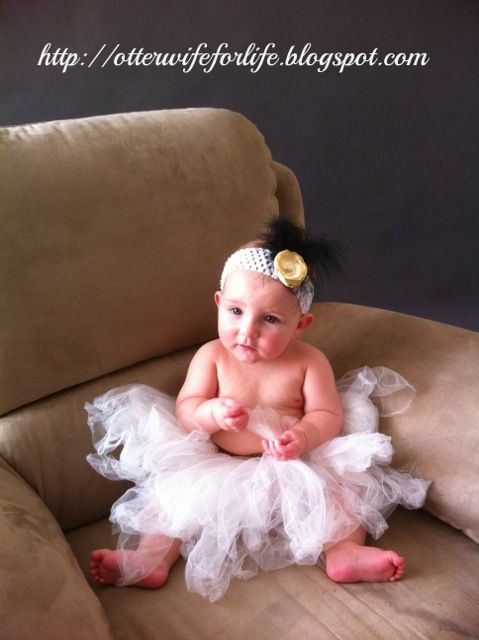 Can we just pause this giveaway for a minute and talk about the ridiculous amount of cuteness in the photo above? It's just about too much for this lady to handle!
Today's giveaway is from
Karen
, a Canadian milspouse blogger who happens to be mama to sweet baby Nora above (and is expecting her second!). And no, the giveaway is not for a baby. Instead, the winner will be getting an adorable tutu and headband just like the one pictured- and the winner can choose the color!
I know I have about 5 thousand pregnant readers, not to mention everyone with granddaughters, nieces, or friends with little ones, so I'm sure you're excited about this giveaway. Babies look cute in just about everything, but I know putting Millie in a tutu just melts me every time. Karen is generously sponsoring this giveaway and I can't wait to see photos of the princess who wins!
Here's what Karen had to say:
"I'm just an Air Force Wife who loves to dress up my little girl - and I turned my love of crafting into tutu and headband making. Follow our crazy life as we travel the world!"
What you could win: A tutu and headband set for your favorite little one!
"I will be giving away a tutu and a matching headband.

Winner can choose the color."