Every year now, a local library invites Santa Claus to come for visit.
We went last year, and couldn't miss it this year, either.
Millie was excited the entire day, somehow sensing it though she had no memory of it from last time.



We stood in line behind several other mamas and babies,
waiting patiently until we heard the sound of sleigh bells coming from behind an office door.
Suddenly, Santa burst into the room, "Ho ho ho"ing and greeting children.
He stopped to shake Millie's hand before he sat down in his chair.
She looked at him wide-eyed as if seeing the most exciting celebrity in the world.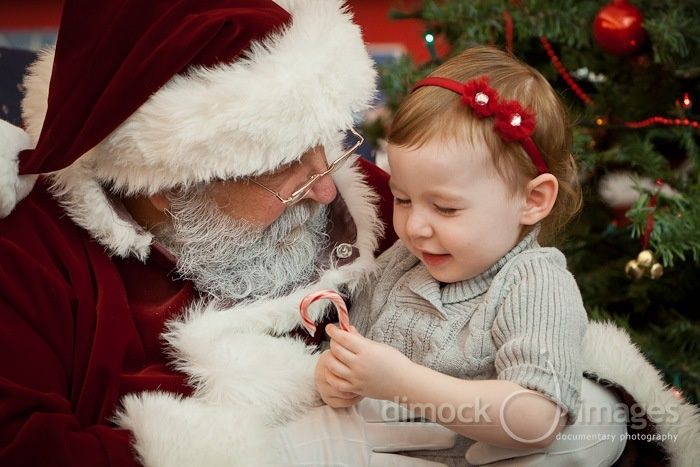 When it was her turn to sit on his knee, Millie and Santa had a little, secret chat.
I hope she told him that she was good this year, because she certainly was.
When he gave her a candy cane and waved goodbye, I had already set my camera down.
Thankfully, the library had a photography studio on hand for free,
and they captured all of these images,
including that wrinkled-nose face of pure joy as she walked towards me, candy cane in hand.
(They also made a cute slideshow music video if anyone wants to see it [and Millie is in the very beginning with two photos at 0:09 and 0:12, and with me waiting in line at 1:33].)
She makes these moments into the most beautiful memories.
And even if she won't recall them all, my heart will never forget them.