Sky seemed to have a good birthday, despite
the cake
. But I think Millie had an even better day.
We sat around the living room, listening to two of Sky's presents- a Rat Pack cd and dvd, and a Smothers Brothers album. (Yes, I guess we're old souls.) Millie was very intrigued by Frank. She froze for several minutes, listening to the songs. The girl has good taste!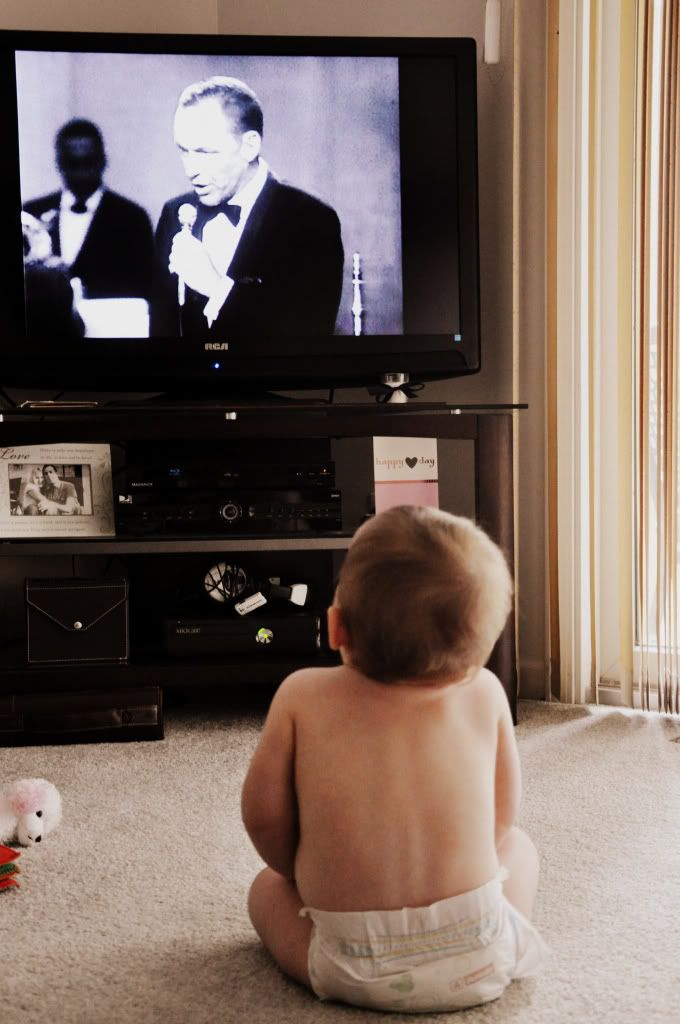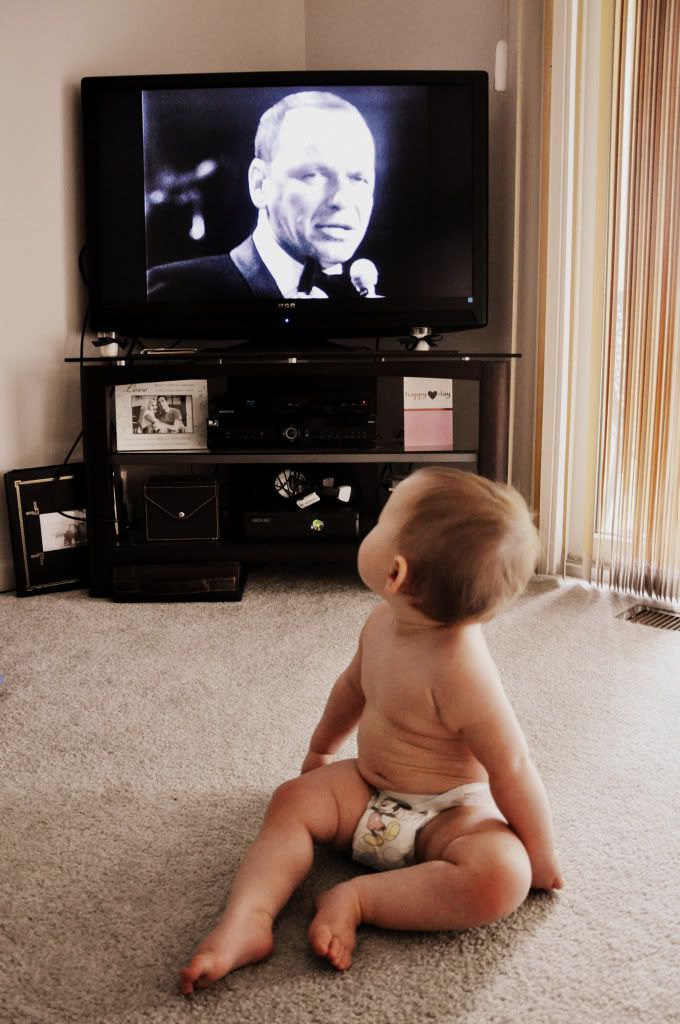 Then Sky and I went out to dinner. He decided we should dress up to use the other presents I got him- a red skinny tie and a skinny tie clip that he'd been wanting. While I was getting gussied up, he entertained Millie with a song. As you can tell, she was enraptured.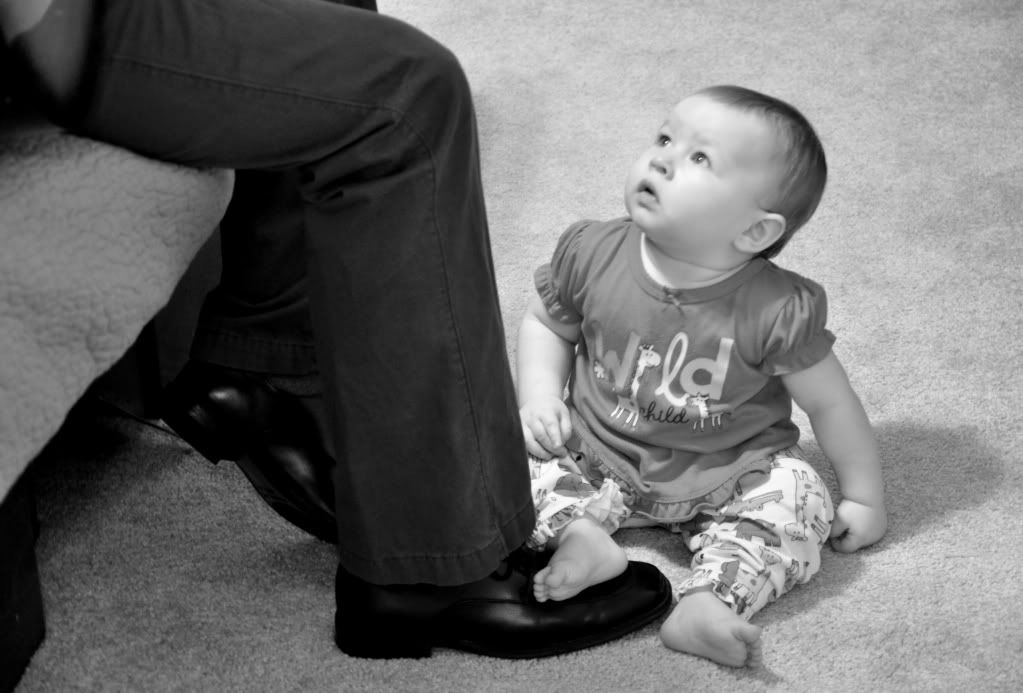 We dropped her off with my dad at the fire station where he was working late, and the two of them disappeared as they looked at the big trucks. Sky and I went to see the Transformers movie he picked, where I learned that robots can have accents (Scottish?) and bleed red blood when they fight. (Spoiler alert if you haven't seen it: They fight a lot. Like, most of the time.)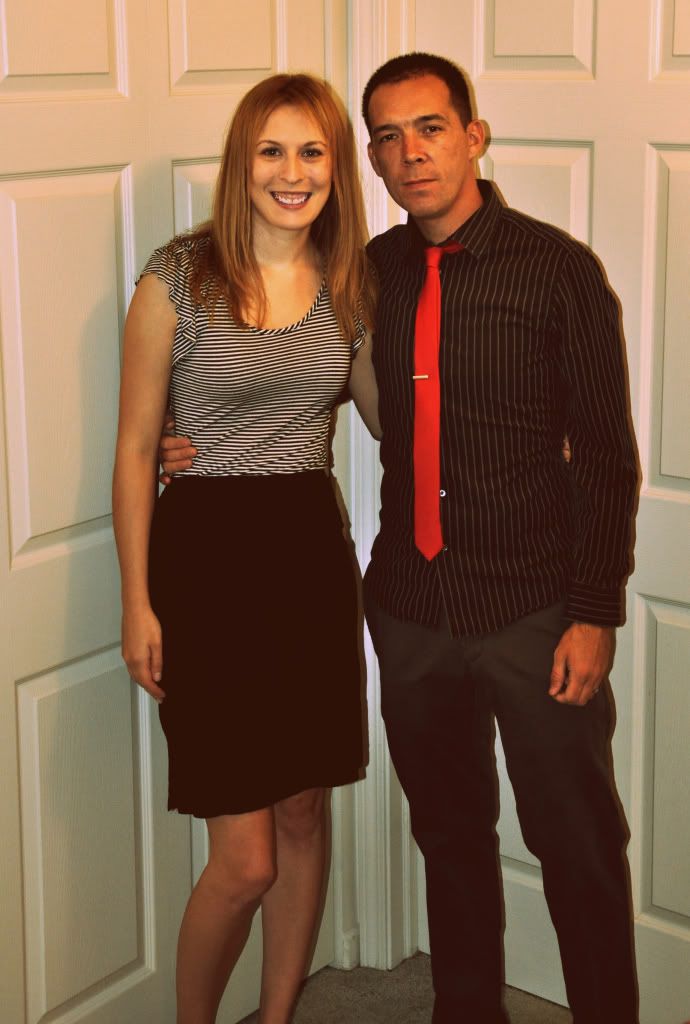 And last, but not least, she managed to sneak some frosting off a plate, deciding she needed to taste a birthday cake before the big day. It was definitely a moment so ridiculous, I couldn't do anything but laugh.