O
nce upon a time, Sky and Erika bought a very ugly mirror at a garage sale because it was $1, coupled in among a manger scene and cake pan.
(Was it in a fire? No, just halfway spray painted. They must have gotten distracted halfway through.)
But something needed to be done.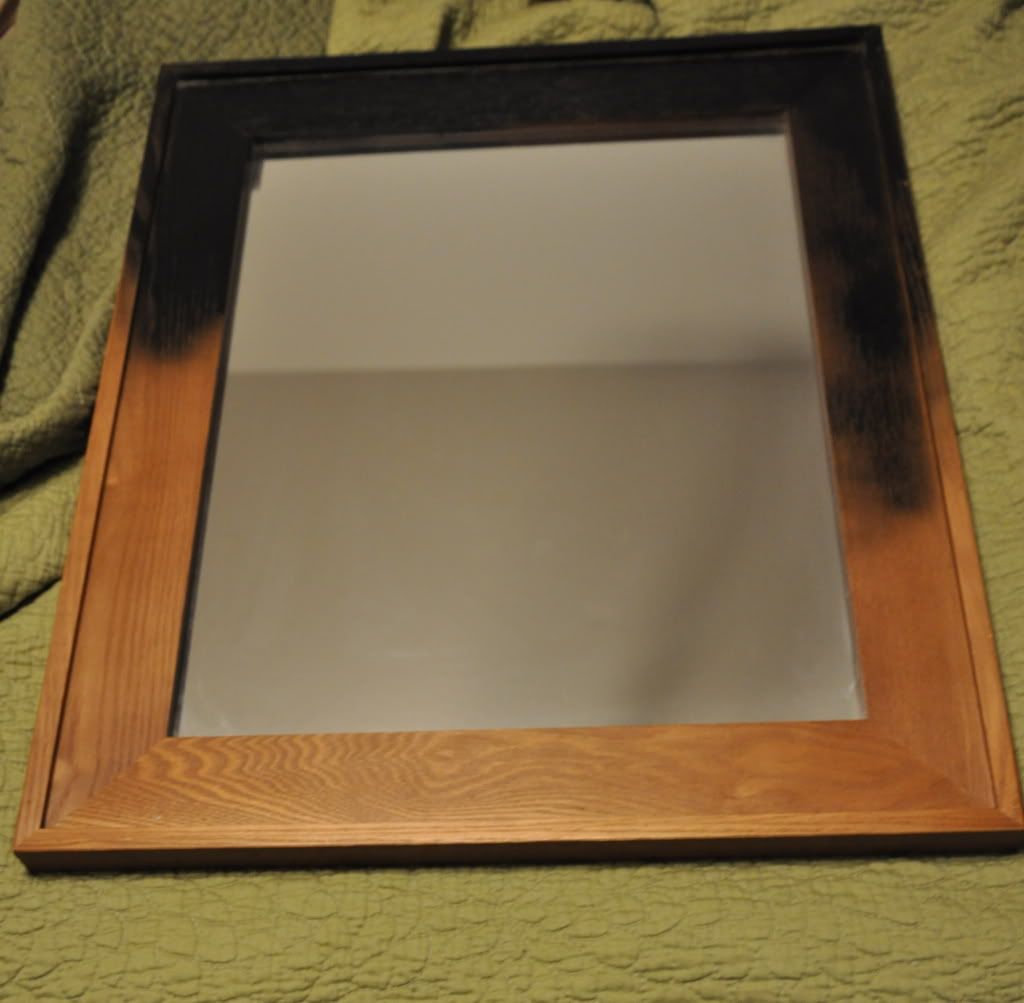 F
irst, a coat of spray paint to make it all one color. I strongly prefer one-tone frames...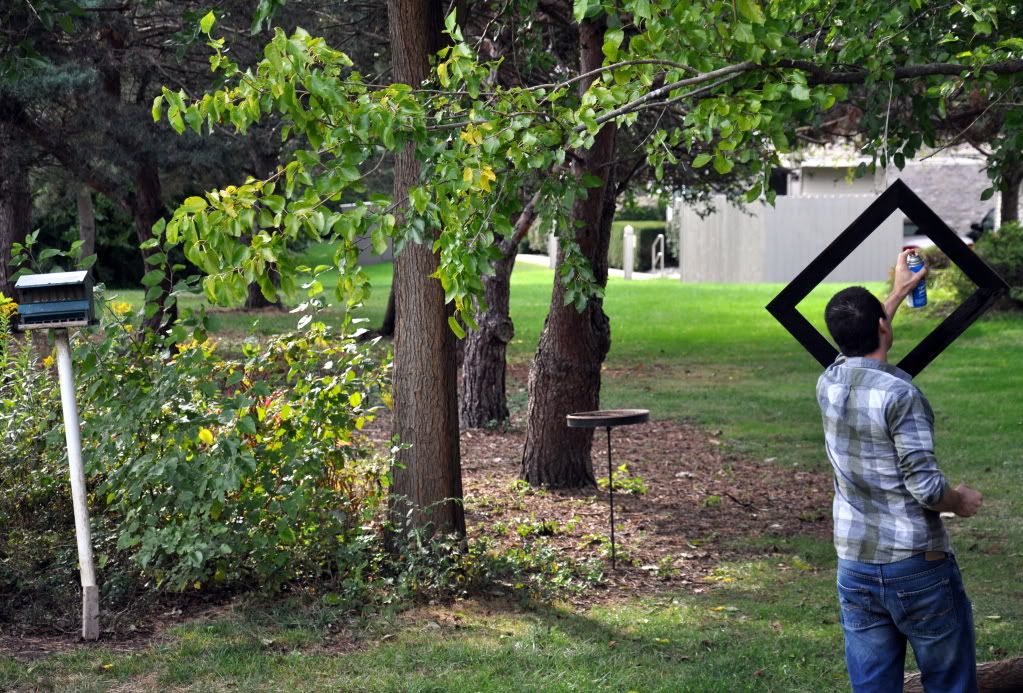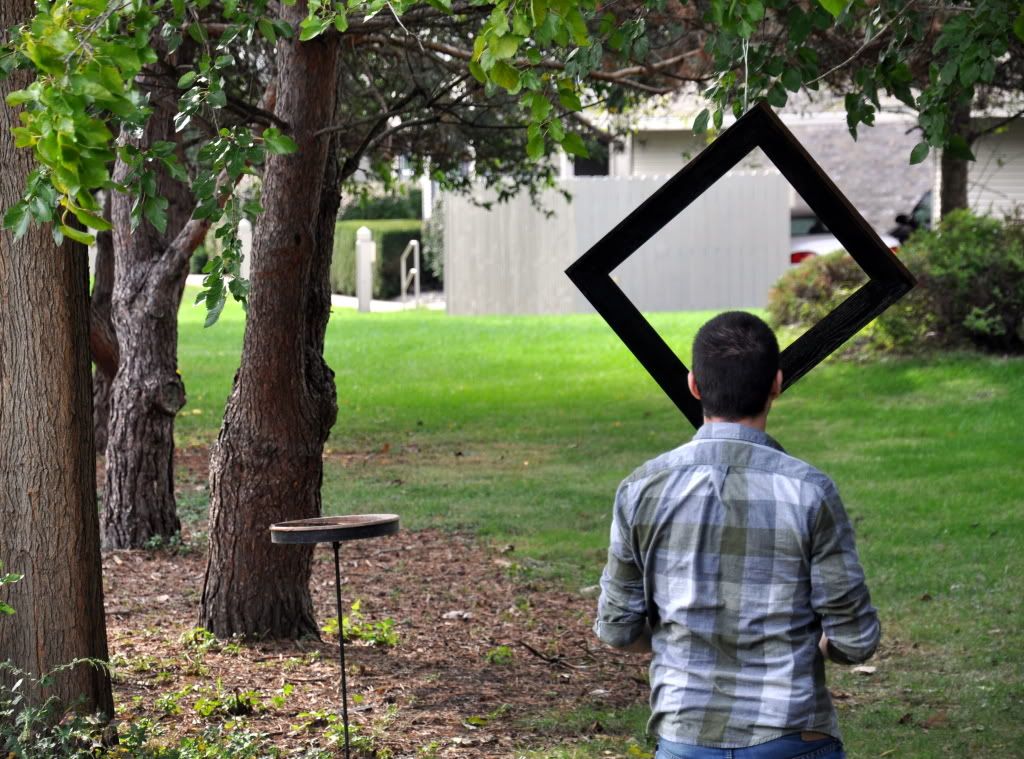 T
hen, I gathered all the supplies I would need: the frame, Mod Podge, pages torn from a book, a paintbrush, and scissors.
I
decided I wanted it to have a quirky, Barnes and Noble feel. So I cut scraps of the pages to fit, alternating the direction I pasted them, and painted a thin layer of Mod Podge under and over them.
I
actually just made some
homemade Mod Podge
(watered down glue-again, thanks Pinterest). Easy! I gave it a few coats on top.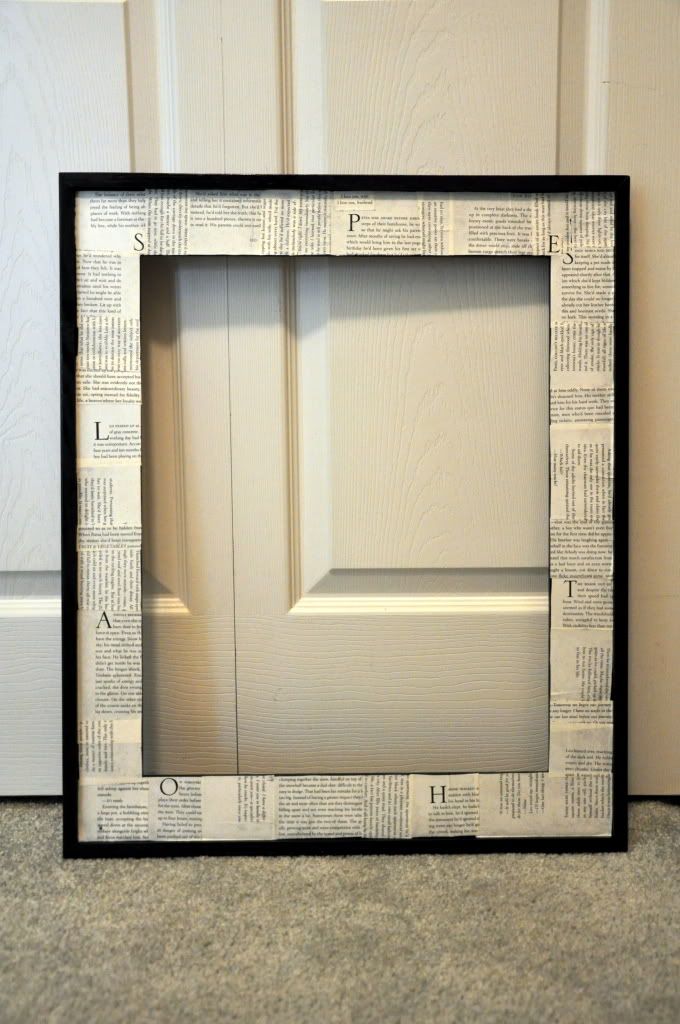 A
fter that, I smoothed out most of the wrinkles with my fingers, then let it dry overnight.
S
erendipitously, I also happened to find this at the end of one of the chapters. It was too cute to not add on at the last minute.