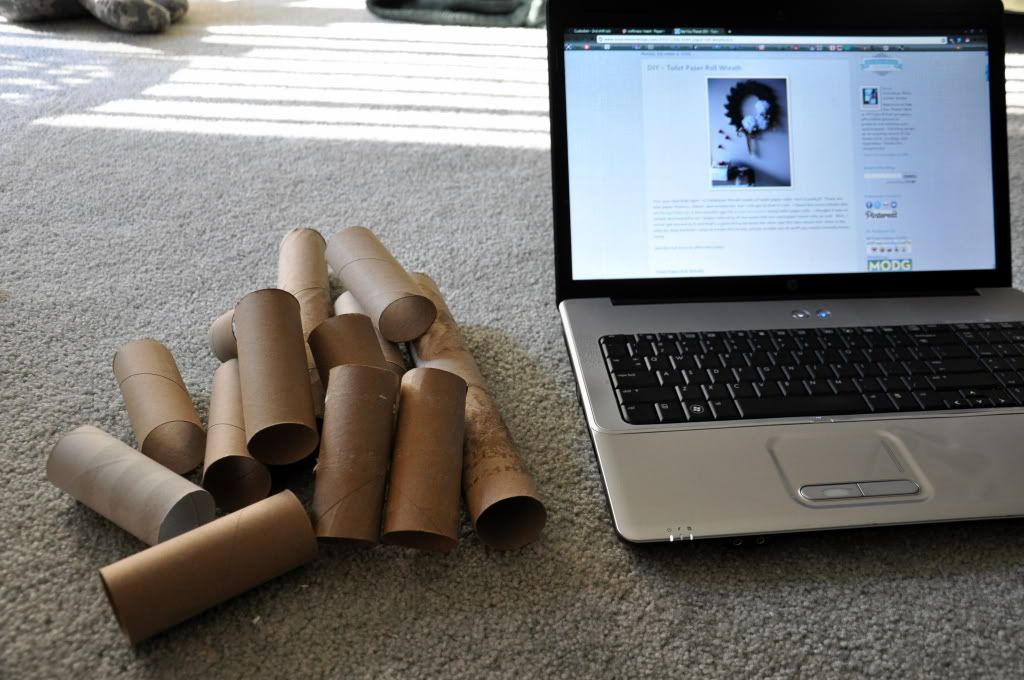 As soon as I saw a wreath made out of toilet paper rolls, I knew it had to be tried. It's too weird and too cheap (free) for me to ignore. I used
this idea
, but also found
this
,
this
, and
this
made from paper towel/toilet paper tubes. I even saw
Christmas ornaments
and
gift wrap
made from them! Who knew there were so many tutorials devoted to this kind of thing? I think I said, "Are you kidding me?" every time I pinned one.
I cut them up the way the instructions read, but I didn't meticulously measure them like the writer did. I mean, they're toilet paper rolls...
I shaped the wreath around a salad plate like she suggested.
I'm not sure why Sky wanted to take this picture. I'm also not sure why I look so serious. I found the whole thing really amusing, actually.
I glued them all together but thought it had a slightly odd shape, so I decided to throw on a couple flowers at the last second. (Whether they look like flowers is debatable, but Millie thought they were.)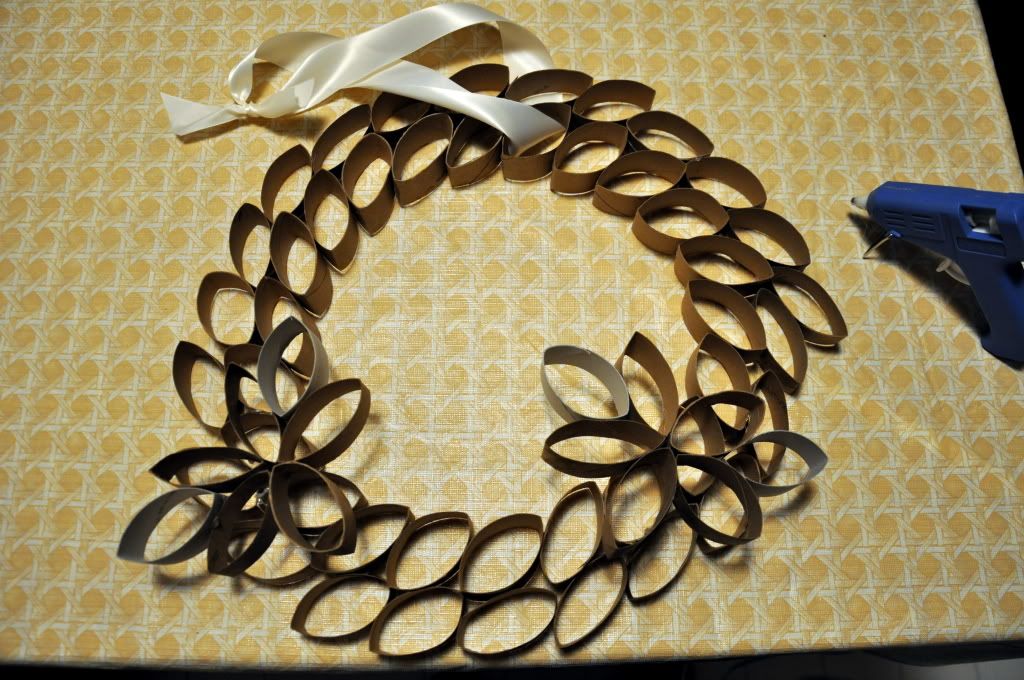 Done.
I hung it on a door, as you would most wreathes. But something just wasn't right...
So I found a place a bit more...organic for it. And I snickered like a 12 year old the entire time.