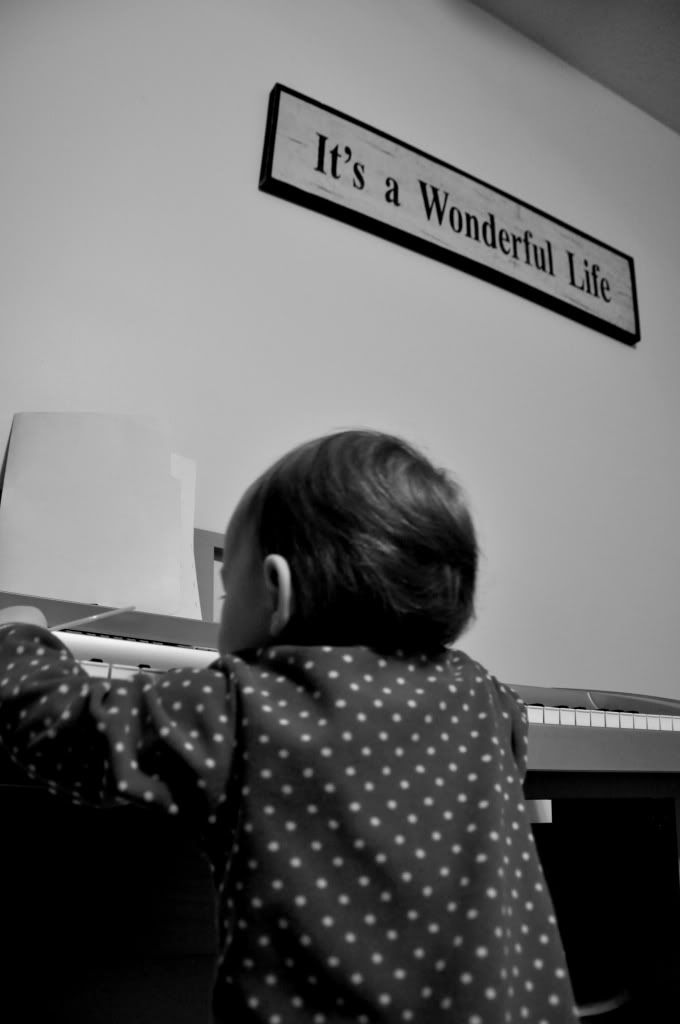 "After silence, that which comes nearest to expressing the inexpressible is music."
—
Aldous Huxley
My computer is on the fritz, so to speak. The jack for the power cord is on its way out, which means keeping the laptop completely still. So instead of curling up on my loveseat and blogging, I write underneath my piano on the floor of our living room.
And this gave Millie an idea.
She looks at me, looks at the piano, and says, "What's that?" as if she's never seen it before. She looks at me excitedly. This is my cue to turn the keyboard on.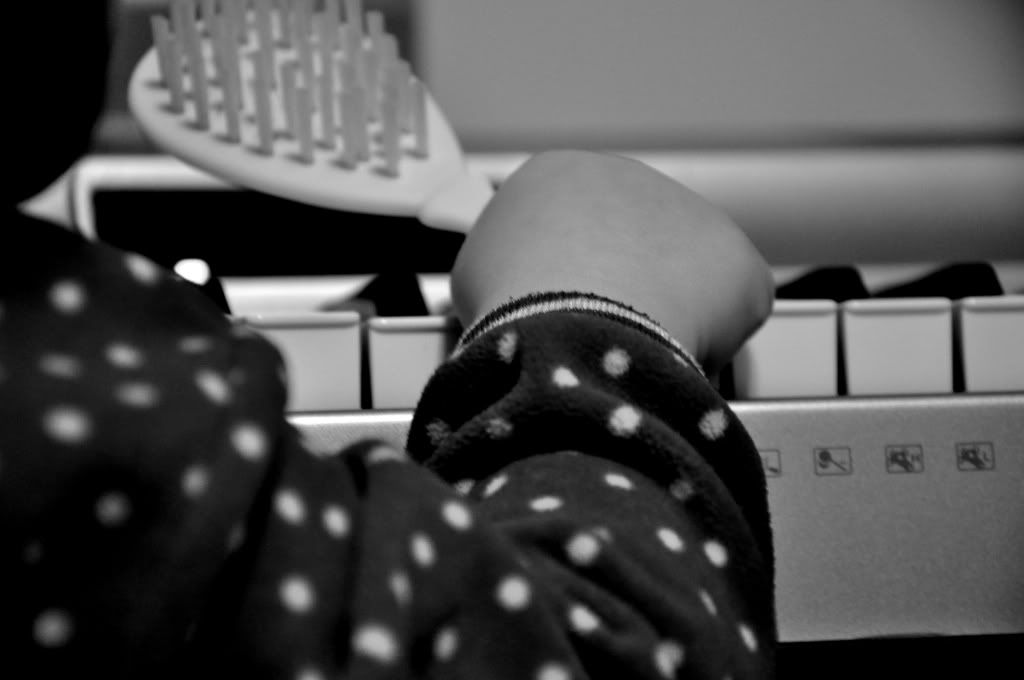 Not wanting to let go of the comb and brush she carries with her lately, she grips them tight and steps onto my leg. She grins at me as her fingers begin to hit the keys. She plays little melodies and looks at me every so often for approval.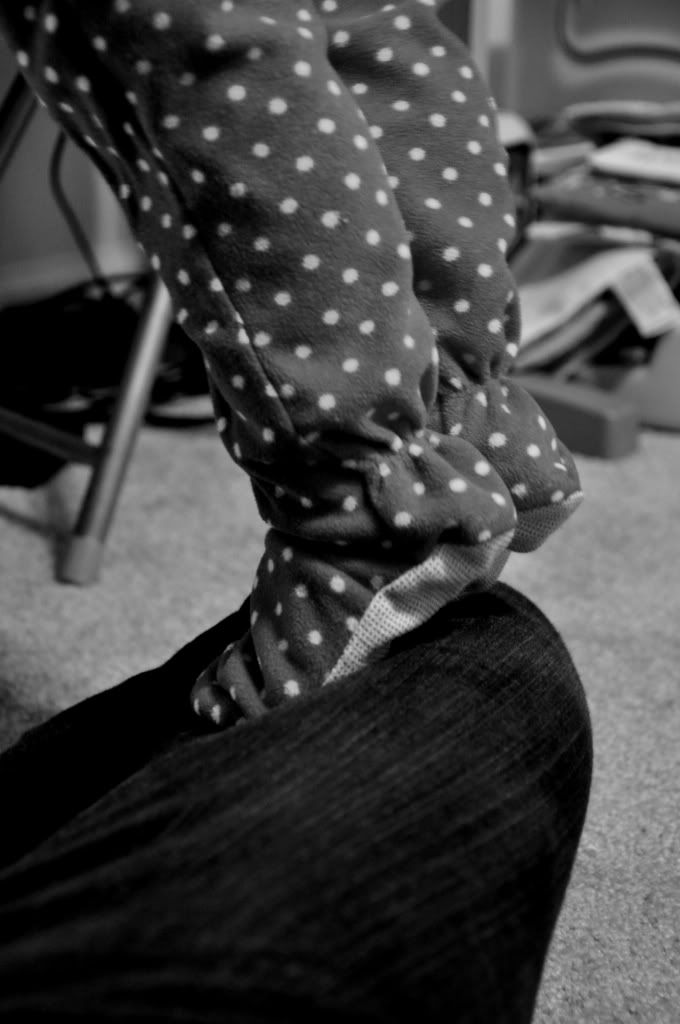 Her tiny heels usually end up bruising my thigh. Even the weight of a one year old is heavy after a while. But there's something about her made up songs and her complete joy in the moment that make me grin and bear it for a little while.