"your handwriting. the way you walk. which china pattern you choose. it's all giving you away.
everything you do shows your hand. everything is a self portrait. everything is a diary."
This is my bedside table. On it, there are stacks of paperback books- some I thumb through as a reference, like
What to Expect the Second Year
, while others, like the Jimmy Stewart biography, are patiently waiting to be read. My glasses rest there at night, next to my lamp and a couple candles. There is a box of Kleenax, a few bottles of lotion, and a glittery body mist I thought a necessity a long time ago.
And Millie's diary.
She doesn't know just yet that she has a diary, but there it sits. Given to me by a dear friend a few months before Millie's birth, it's a journal spanning five years, with about 5 blank lines to fill in every day. And it is full of insignificance, mostly. Words are no doubt misspelled. The first six months chronicle many sleepless nights. There are days where my frustrations as a new mother are evident.
But there are bits of entries- of those few, thin lines- that are love letters to my daughter.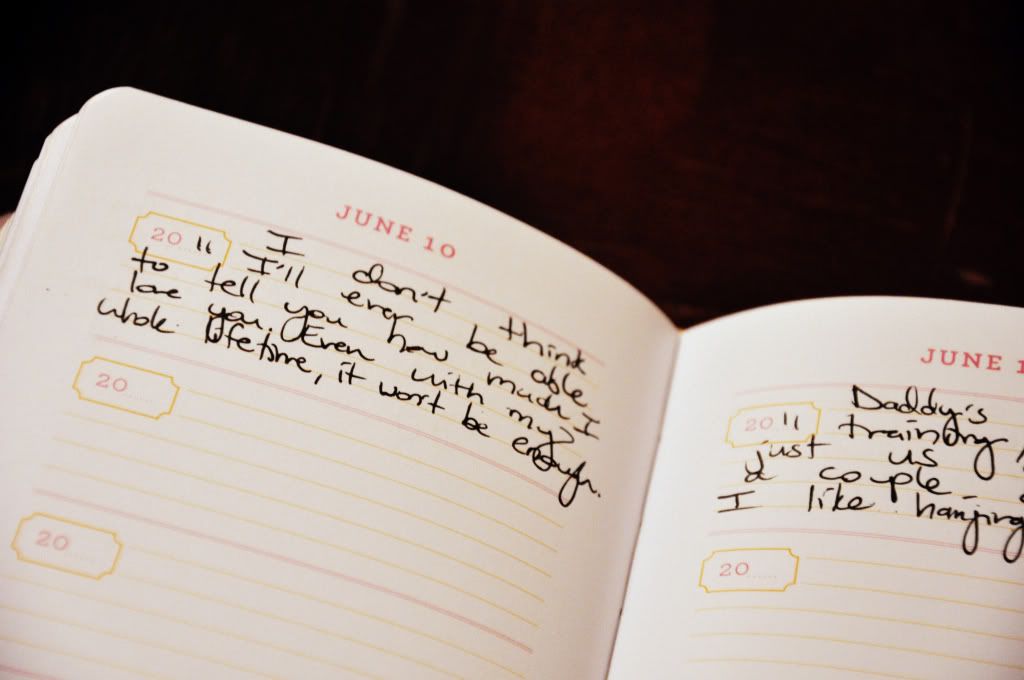 Some things are silly, but beg not to be forgotten.
Some are so small, I'm not sure even she will read through them someday.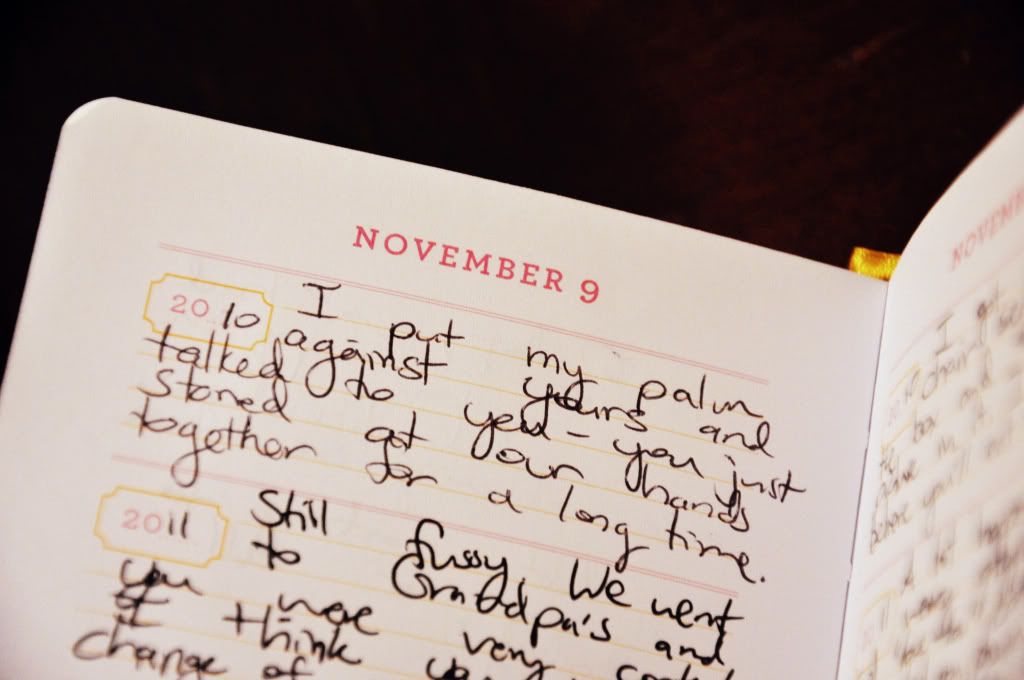 There are pages with little stars signaling an important first. They are scrawled in more slanted, messy handwriting, telling of my excitement as I wrote. I hope she won't mind.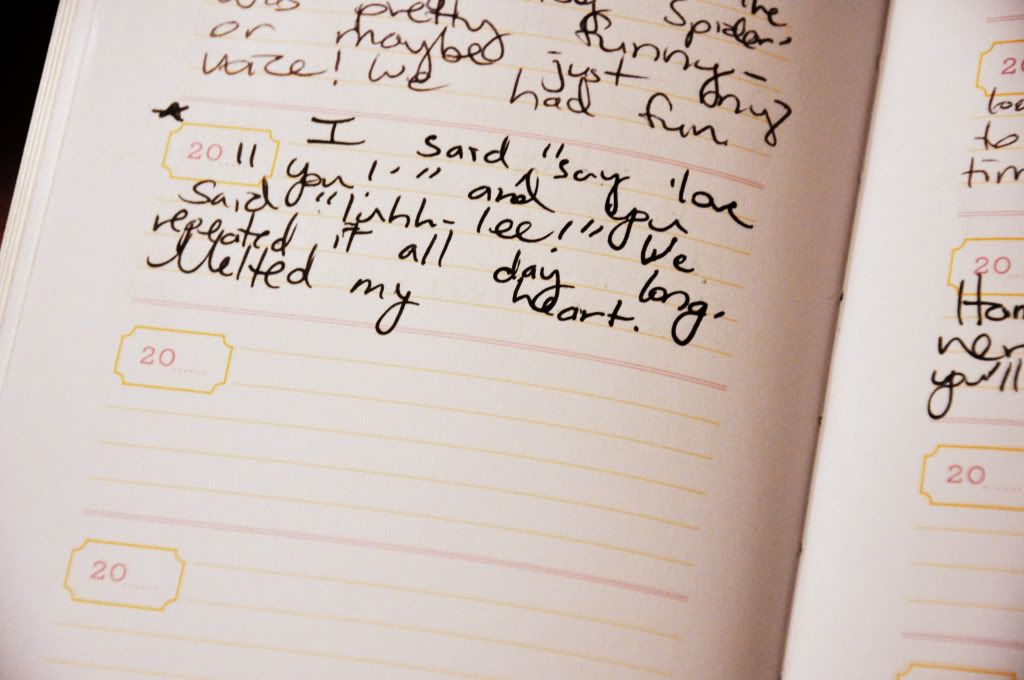 I have the short list of things I would carry from a house ablaze. My camera, because pictures are memories. Our social security cards, because they're needed. And Millie's diary. Because history is so important- especially her own.

And I tell myself, of course, that is little book is for her. Someday, she can leaf through the pages and read all about her daily life, her triumphs, and the food that made her nose wrinkle up. After all, the best childhood stories are the ones you're in. But sometimes at night, after I've written that day's entry, I turn back a month. Then another. And I find myself reading my daughter's story, and reliving those memories with perfect clarity.

My biggest hope for her is to know, every single day, how immensely significant she is.