Sky isn't always around. Between his normal work schedule (which can be anything but normal), his drill weekends (3 days out of state this month- just a taste of the summertime months of training to come), and other things, Millie and I have a lot of time to ourselves.
She has decided the best use of this time is to spend it on a walk. After dinner walks are our favorites.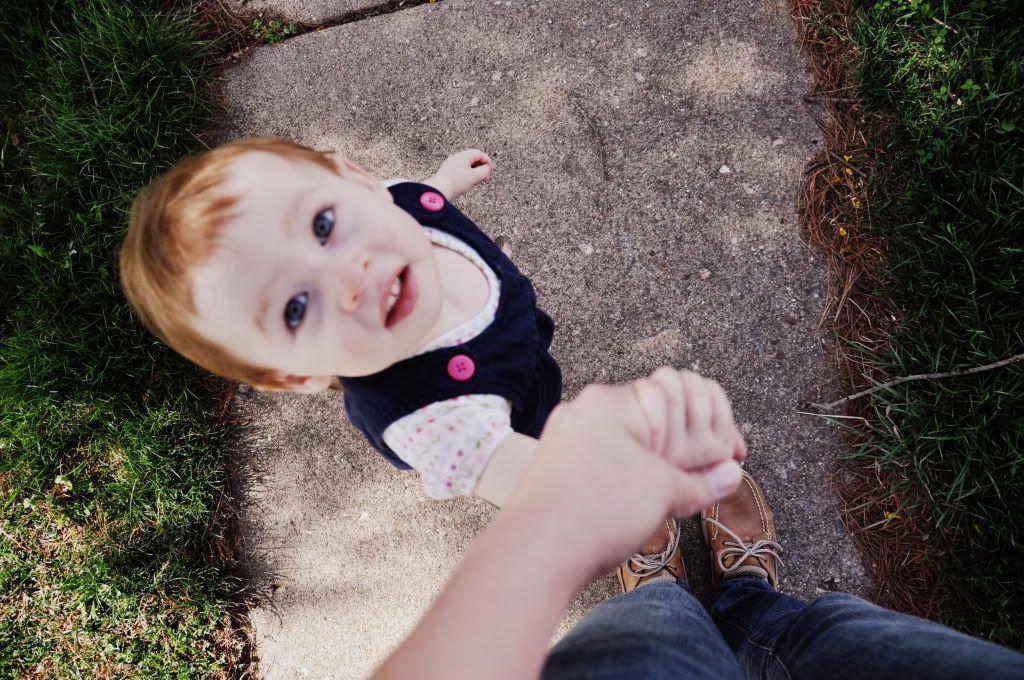 The weather here had been unseasonably warm the past several weeks, but these last few days have been chilly, bundle-up-in-jackets weather. Millie didn't seem to notice. So we buttoned up the sweater my mom crocheted for her, and breezed through the door into expanses of green grass and dandelions.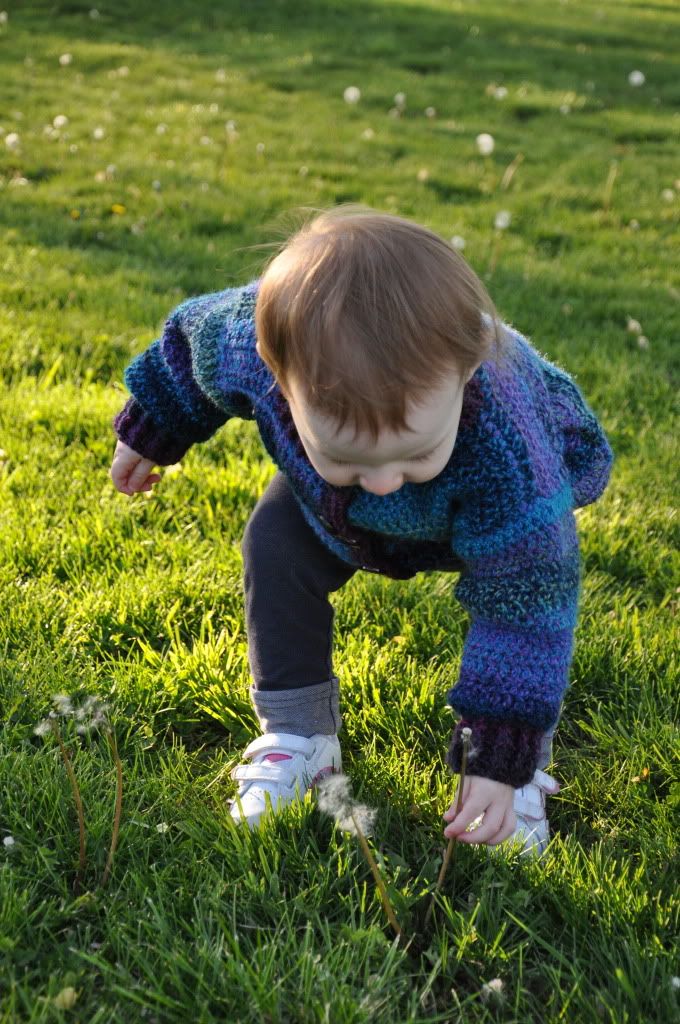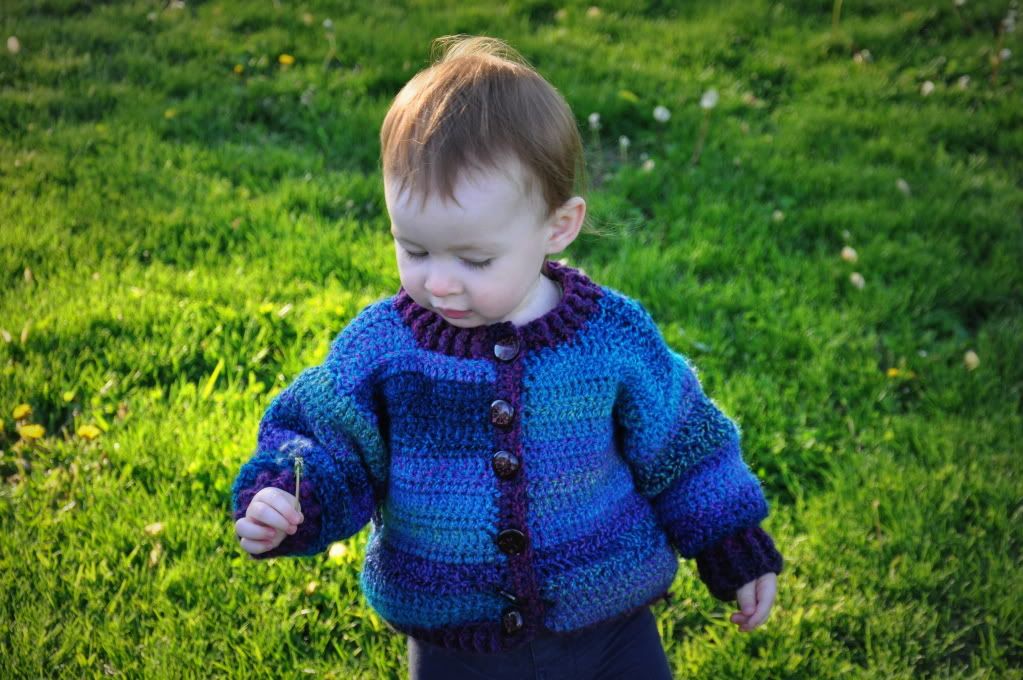 I tried teaching her how to blow on the white whips to scatter them, but she hasn't quite gotten the hang of it yet. So I do it for her. And she smiles, watching as they float away.
I think I find some sort of comfort in being out in nature with her. It's one of the few times I can still see her as the small thing she is, instead of the nearly two year old girl with so many words, ideas, and dreams. The baby she was is fading fast, but out there, she's dwarfed by tall trees and wide fields.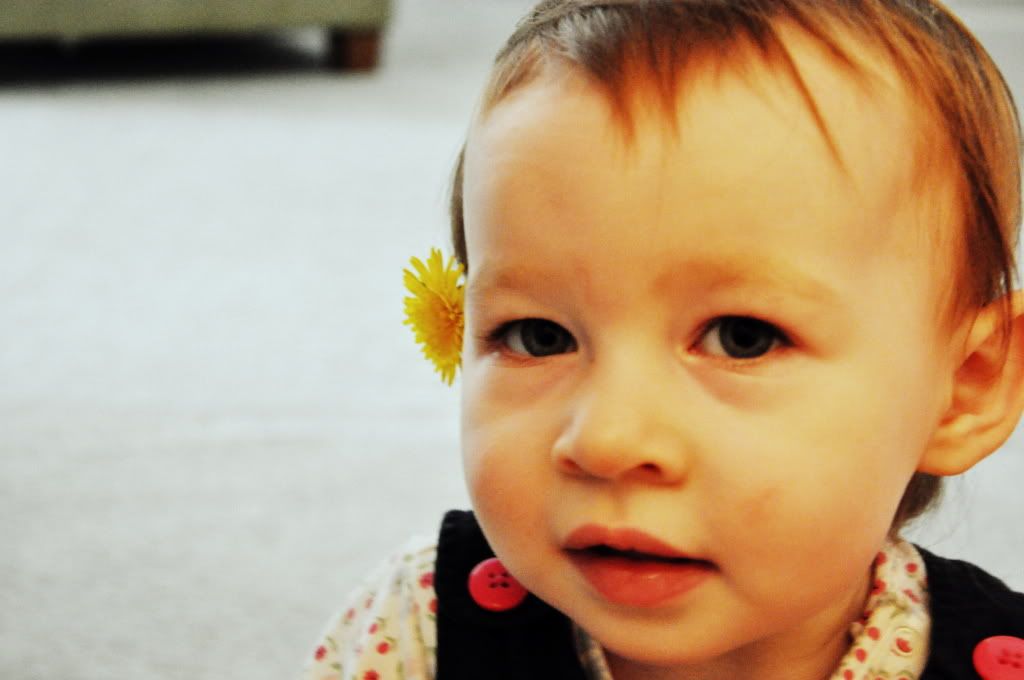 Sometimes we bring home souvenirs, like decorations for our hair. Sometimes we go home empty-handed, but she's coaxed inside by the promise of a bubble bath- consolation for having to sigh as she shuts the door.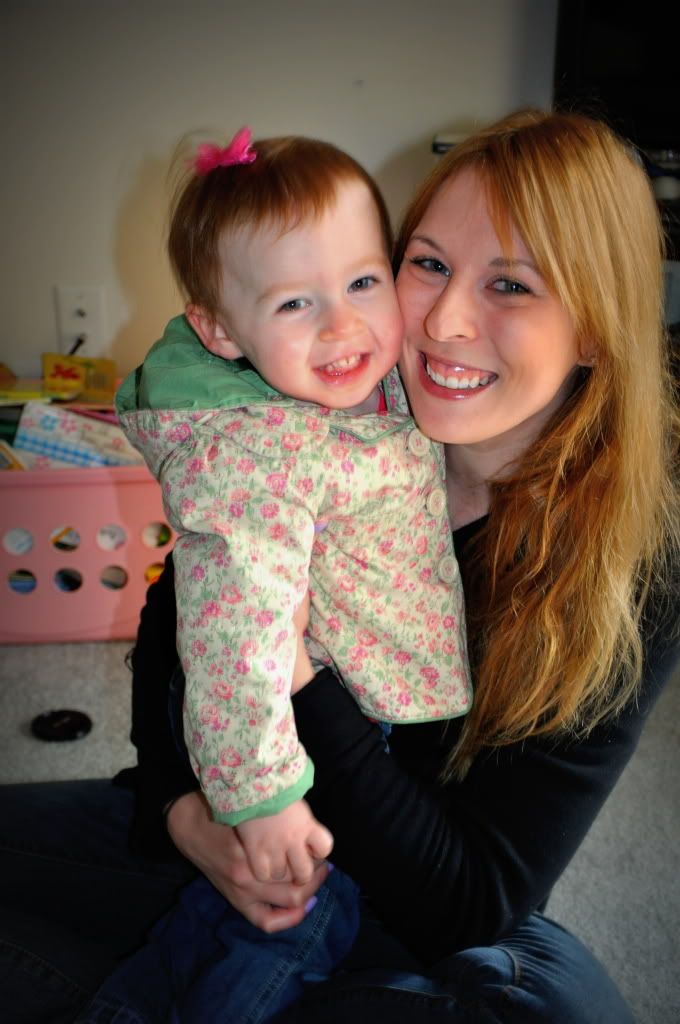 And I find consolation in these moments of just-us-two. Sooner than I think, the sidewalks won't look as large to her, and the walks won't be quite as much of an adventure. It's all the more reason to button our coats and go out as much as we can.
There are lot of dandelions left to pluck.