What a week it has been.
So many things have happened and will happen soon, I hardly know where to start. I feel like I usually write about the small pieces of our lives...so here is an update on the larger parts.
I begin a new job tomorrow. It's a small job, but it could be so helpful to our family if it works out. I'll blog more on it later. It's definitely good news, but I happened to find out on Monday that I had strep throat. The antibiotic they gave me was a lot harder to handle than the strep, and I'm just praying I feel well tomorrow.
We've gotten interesting military news lately. Sky was told, after months of hoping otherwise, that he'll still owe the Army thousands of dollars- because
he left the Guard
for a failed PT run (by a measly 17 seconds, by the way), they say he technically broke his contract even though he reenlisted right away in the Reserves. It's complicated, and nonsense in my opinion, but my opinion doesn't matter to the Army. Because of this, we don't even see most of his drill pay. The good news is that he recently discovered he is still being payed as a single soldier with no dependents even though I registered in DEERs as soon as we got married. When/if they ever correct this, he should have some back pay coming, and even if that all goes to his Army debt, it's still a good thing.
Anyhow, it makes his upcoming PT test all the more important. He has it in a couple weeks, and
needs
to pass it all. The second he told me when it was, I knew my head would be swimming until it's over. This PT test means staying in the Reserves, going to AT soon, going to his new MOS school later this year, etc. It's
everything
. (If you pray, please keep this in your prayers.)
Also military related, there has been a lot of feathers ruffled in the milspouse blogging world this week. While I still don't understand why, I know that I've had to distance myself from a couple people. It hurt- a lot, actually. I'm not practiced at conflict like that. But other friendships have grown even stronger through it, and I appreciate all the kind comments, emails, and Facebook messages I've gotten from you all. I spent the first part of the week in tears, but I'm trying to wrap the week up knowing I have amazing friends, even though some of them are scattered all over the country. That's one of the best things about blogging.
And finally, school still hasn't happened. After armfuls of paperwork, I was awarded a Pell grant- for the spring semester, which has already ended. I had to fill out everything all over again for summer classes, and haven't gotten any news back yet. I've done all I can do on my end, and it's frustrating being at the mercy of this college.
This post has sounded really low, and honestly, that's just how life's been lately. But there are good things, too- there always are.
My dad brought over cough drops for me, as well as some beautiful Gerber daisies and what he liked calling "clearance cake". Feeling bad physically and emotionally, it was just what the doctor ordered. Thanks, Dad.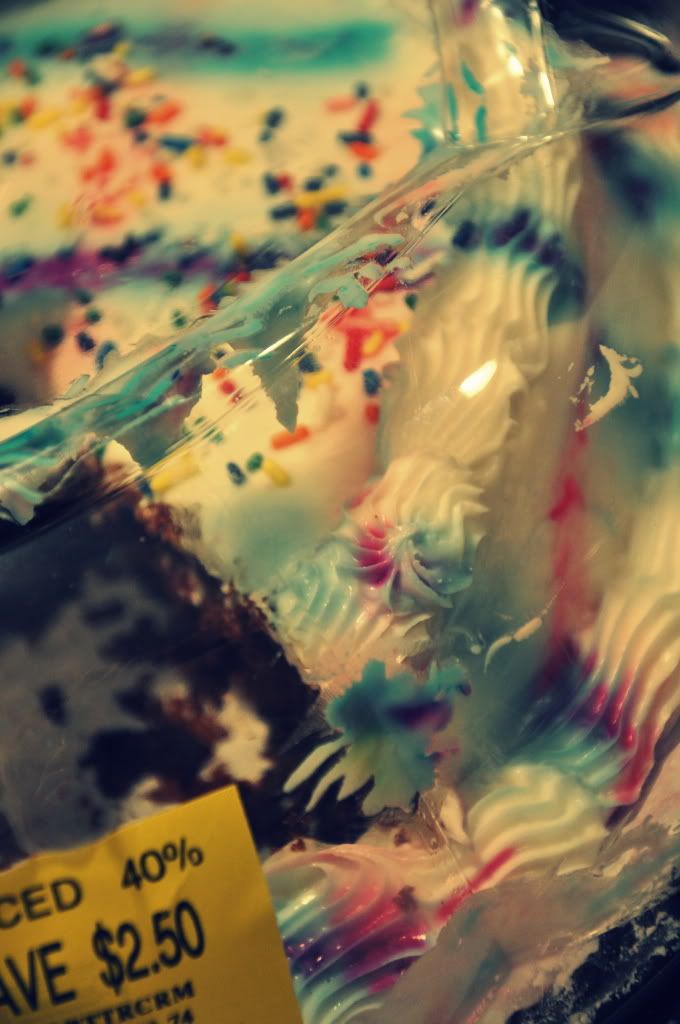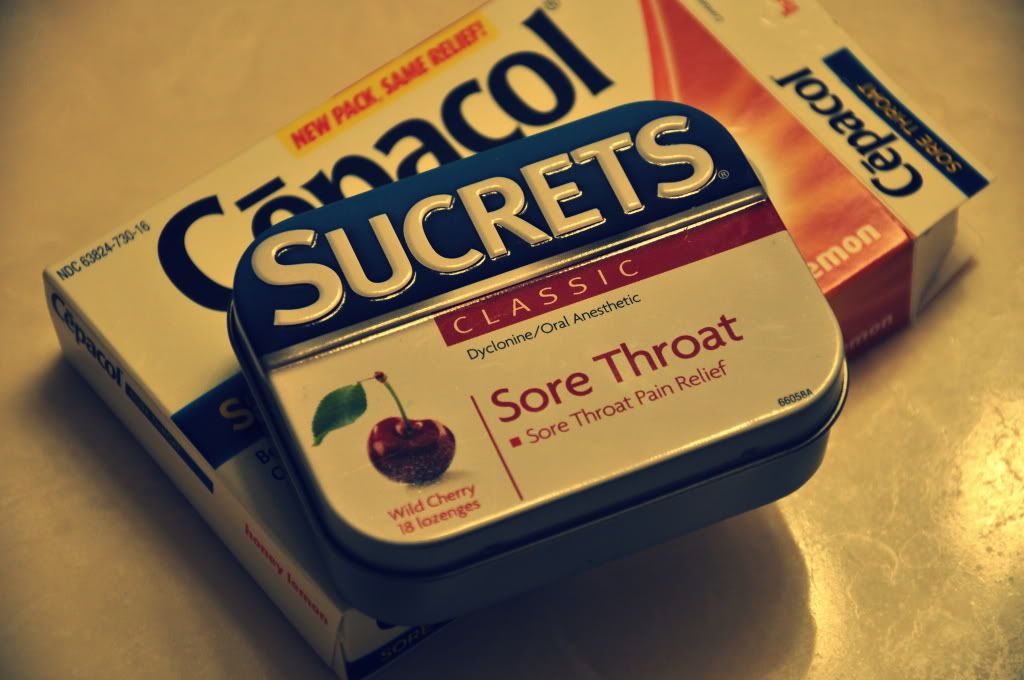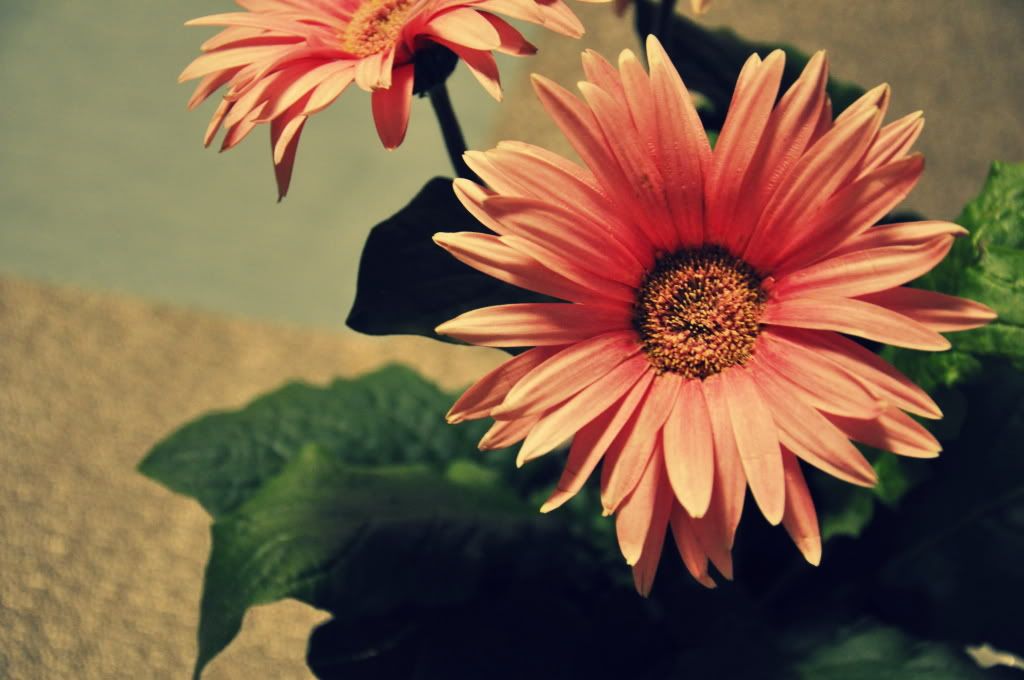 The other good thing? Millie, of course. Her vocabulary is growing too fast for me to keep up, and she's parroting everything we say. I love our conversations and the silliness she brings to my days. I am so very thankful for that sweet baby.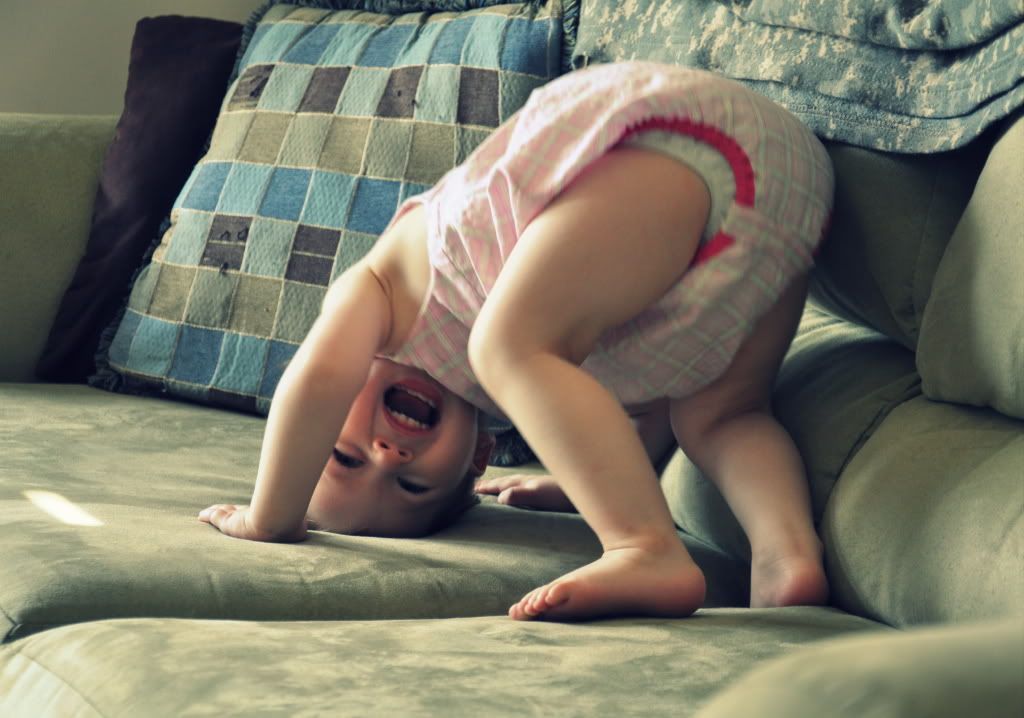 So that's that. What a long post! If you made it to the end, thanks for sticking with me. How about I make it up to you with some
free business cards
or
delicious cake
?
And speaking of making it up to you- I reached 200 likes on
my Facebook page
, so I'll be celebrating with a giveaway of my own after these have finished. I've been finding little things to add to it for weeks, so I'm pretty excited about it!