A handful of students in Washington came up with a new way to eat cake...or rather, a new way to give cake.
As we all know, when our military loved ones are deployed, their food isn't always the most exciting. They're missing a taste of home. Courage Cakes has found a small way to bring a piece of home to them, and I'm loving the idea. It's a great care package item for anyone far away.
The concept is very simple, and directions are right inside the jar- just add the specified amount of water to the mix, stir, and microwave. Mine took exactly 1 minute to bake to perfection.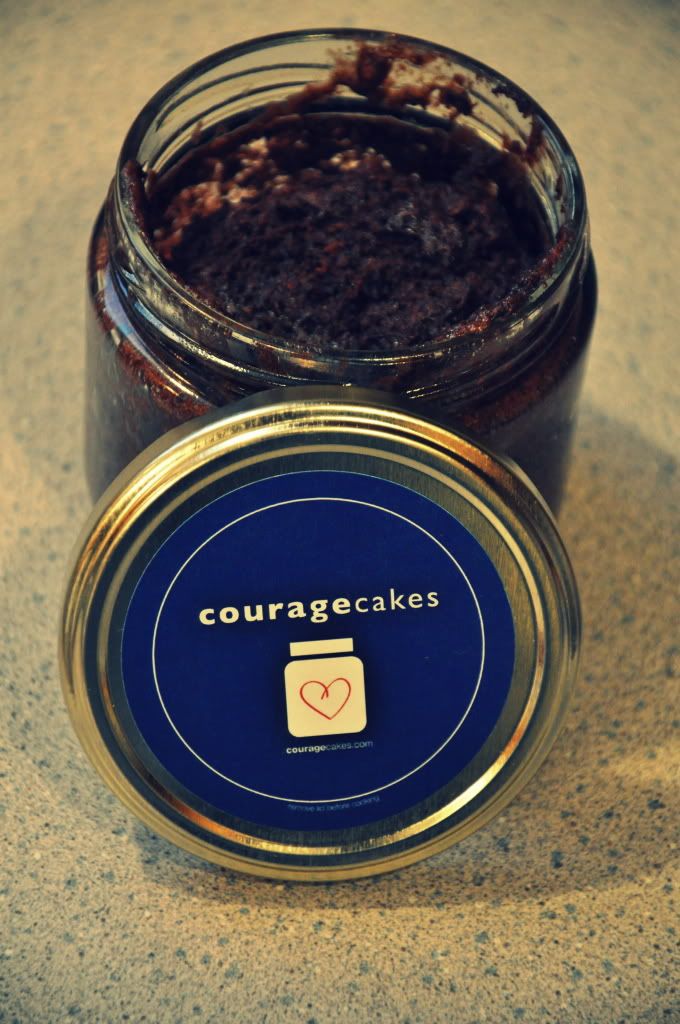 It was warm, just the slightest bit gooey, and much better than I had anticipated. (Now I'm craving one!)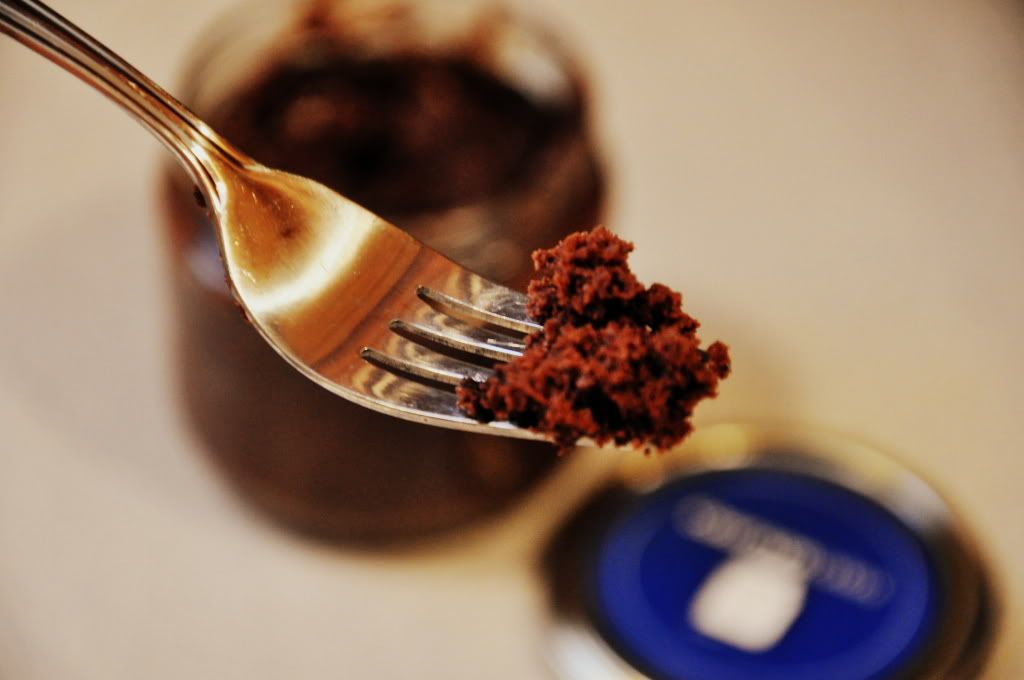 Millie tried a bite or two, and as you can see, she was pretty pleased.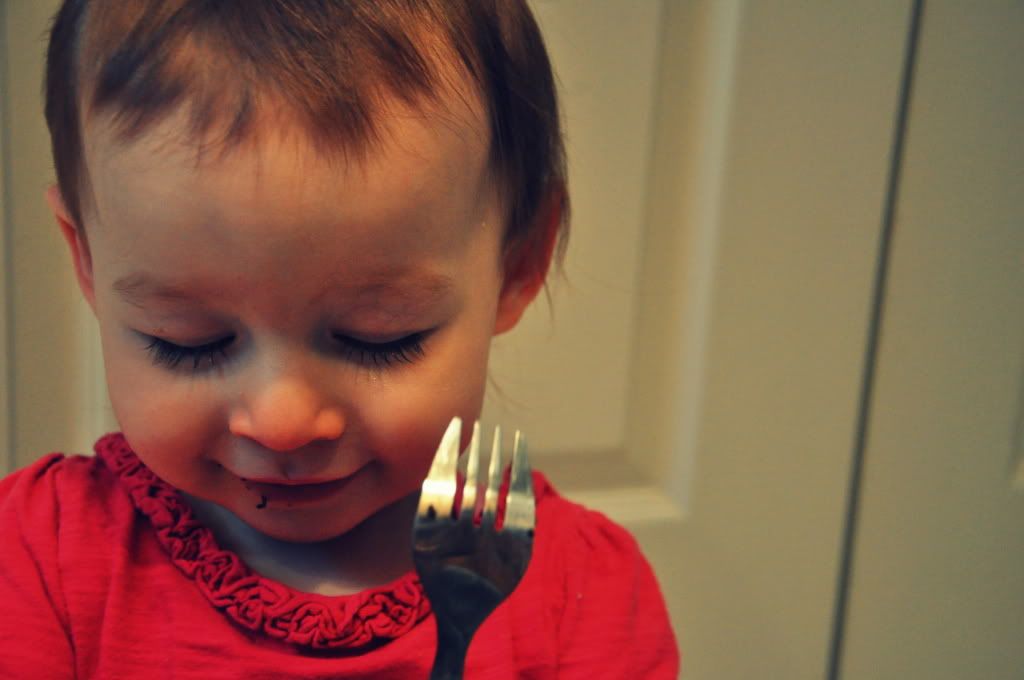 My absolute favorite part of the Courage Cakes brand is their
+one program
. For each Courage Cake purchased, another is donated to Operation Gratitude for a military member overseas. I think it's pretty amazing that every time you get a cake for a loved one deployed (or just for yourself!), another is sent to someone who is fighting for your freedom. Pretty great stuff.
We were sent two different flavors to try- the Fearless Fudge chocolate above, and this Yellow Ribbon yellow cake below. Both were delicious!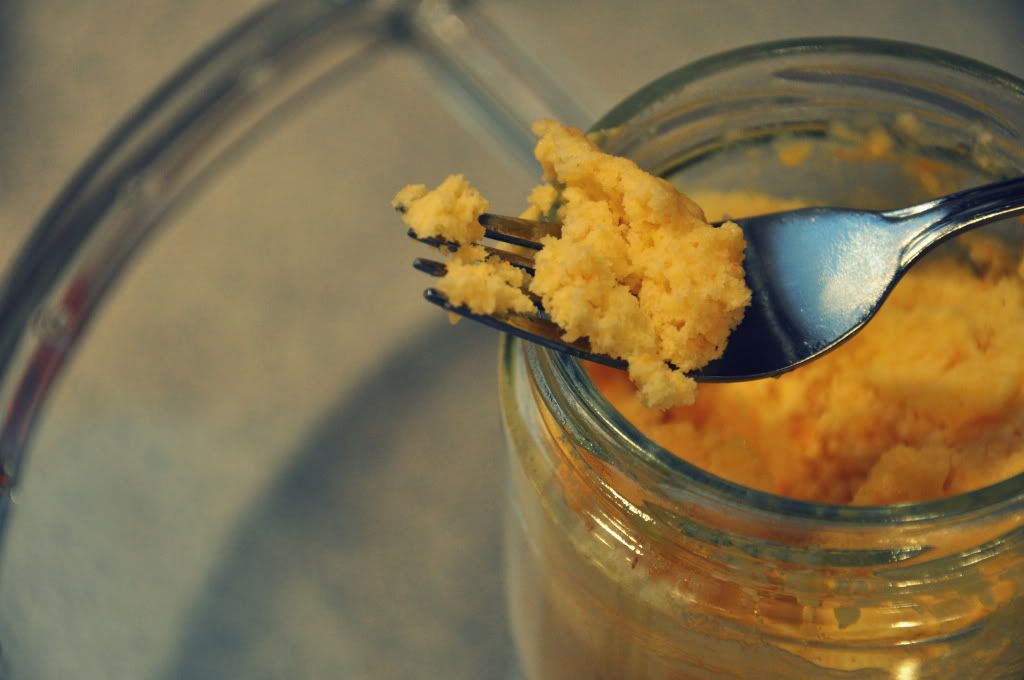 Another fun part is that the cute jar is left afterwards, and it can be used to store little things underneath the lid that
can be personalized
. Yes, personalized- how cool is that? You can upload a picture or message. You can even throw in a birthday candle for a special occasion!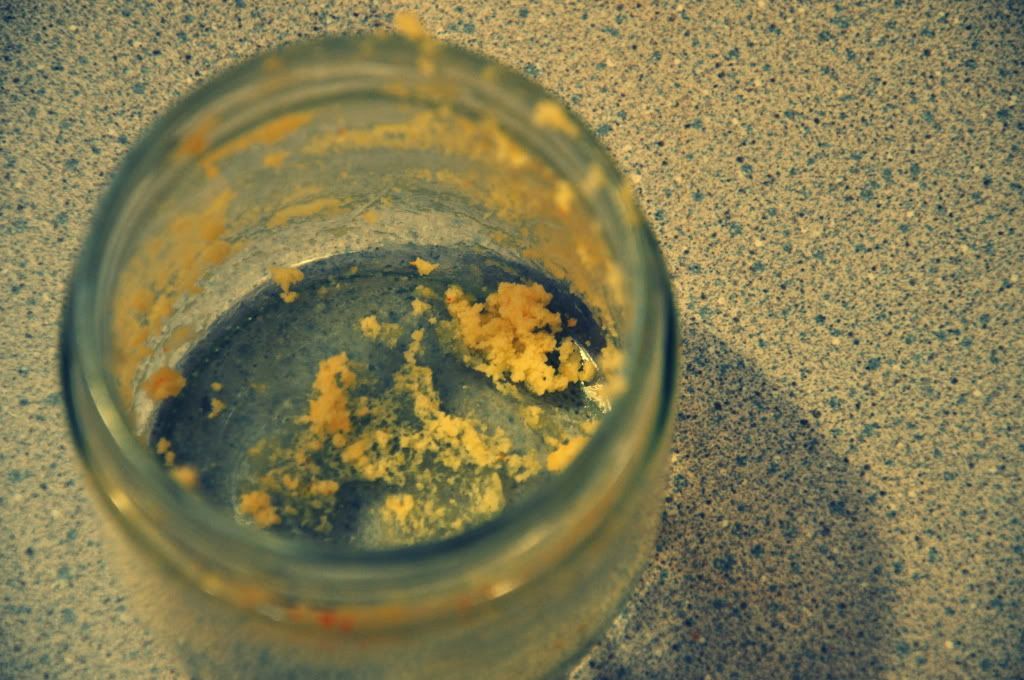 If you'd like to purchase a Courage Cake, you're in luck- they have a current price drop to only $7.99 each until May 13th in honor of Mother's Day. Of course, you can also win one here!
For this giveaway, there will be two winners!
(
Disclosure: I was obviously sent two flavors of cake to review for this post. All opinions are my own.
I'm still craving more cake.)