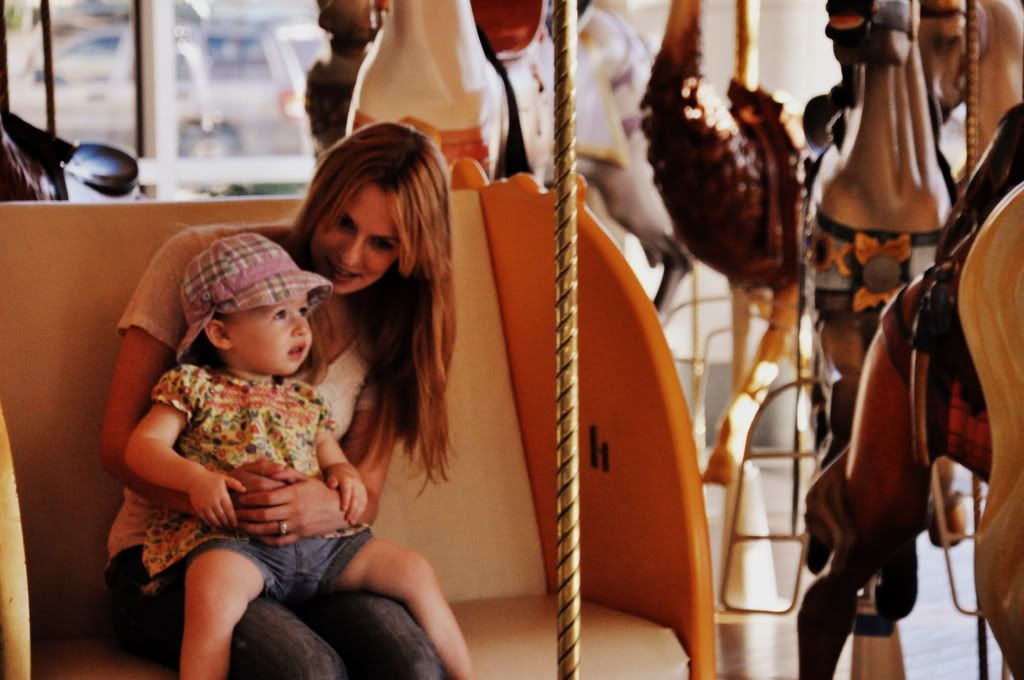 "Nostalgia
- it's delicate, but potent [...] in Greek, "nostalgia" literally means "the pain from an old wound."
It's a twinge in your heart far more powerful than memory alone.[It] isn't a spaceship, it's a time machine.
It goes backwards, and forwards... it takes us to a place where we ache to go again.
It's not called the wheel, it's called the carousel. It lets us travel the way a child travels -
around and around, and back home again, to a place where we know are loved."
-Don Draper, Mad Men "The Wheel"
Millie went on her first carousel ride last week.
My dad, an avid bicyclist, happened upon a handful of tokens lying in the middle of a street in town, and scooped them into his pocket. So the other day, we made a trip to the mall.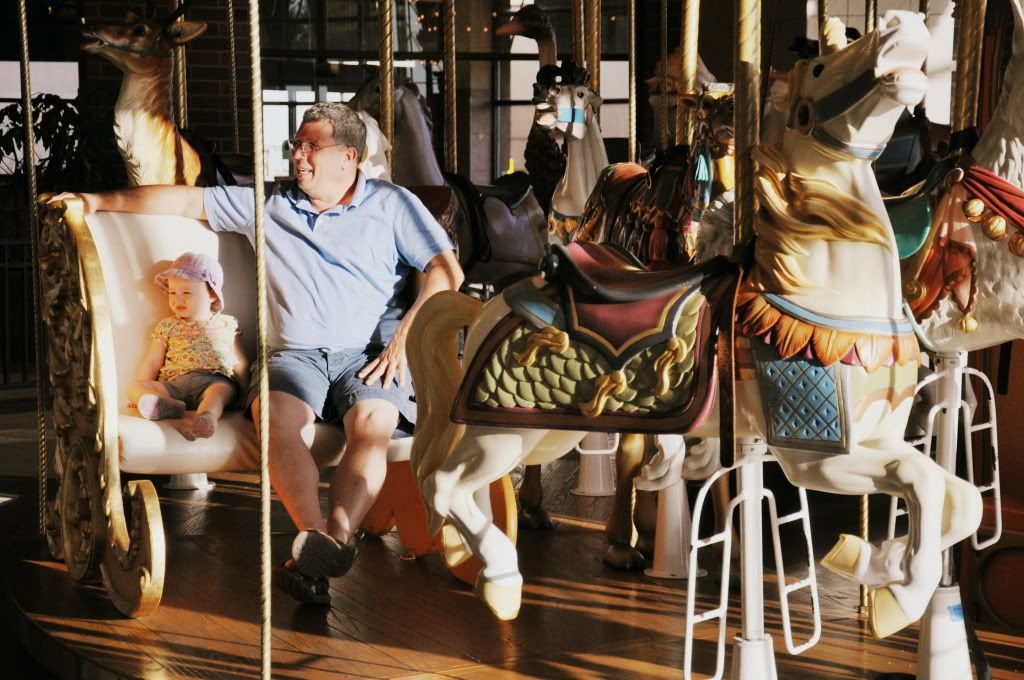 At first, she was scared. She clung to Grandpa and wanted to keep on the stationary bench instead of the moving animals around her. But after a few turns, she began to smile.
And though she clung a little closer than usual when we took a second ride together, she lit up brighter than all the yellow bulbs we whirled by.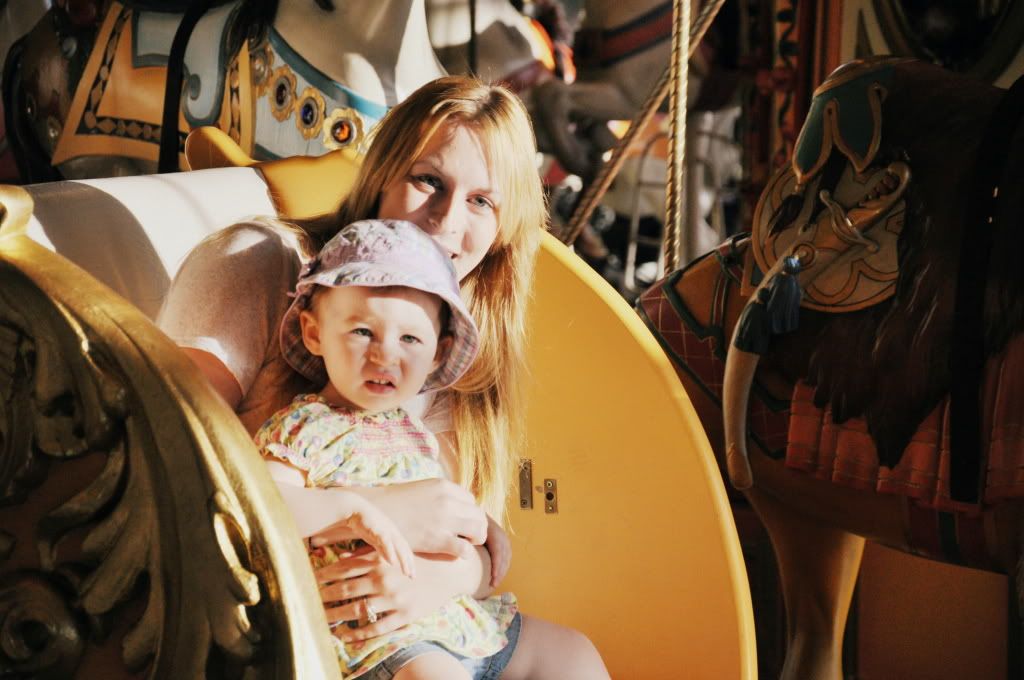 It's one of of motherhood's best kept secrets, I think, that we have the privilege of that nostalgia- to go back in time and remember how childhood has so many moments of pure sweetness and freedom.
We get the best part of our lives back in tiny moments holding on to tiny hands.
"So weird to be back here..."