Deanna writes at Everything and Nothing from Essex. I can't even remember how I first stumbled upon her blog- I just know I was instantly smitten with her gorgeous daughter, Addison, and her refreshing writing style. She also has a very moving e-book on Amazon that I read, wept through, and smiled over, and she is working on her first book in print. She constantly reminds me what a wonderful thing it is to be called, "Mama".
My entire life I have tried to be someone else.
Expectations were put on me to look a certain way, act a certain way, marry a certain kind of person, follow a certain path for my life.
I wasn't given a choice.
But then one day I woke up and realized- I
did
have the ability to choose my own life. I married a man that was entirely different than the one my parents picked out for me. I gave birth to a daughter who was not at all what was expected. I changed my career path after too many years training for the first one.
Life is beautifully unexpected.
Stumbling through the winding tunnel of what I thought was my destiny, I discovered a trap door that landed me in a world full of light. Many paths were offered instead of the one and in exercising my ability to make a decision,
I found myself.
Many people say that motherhood makes them lose their own identity, but it took motherhood to define mine.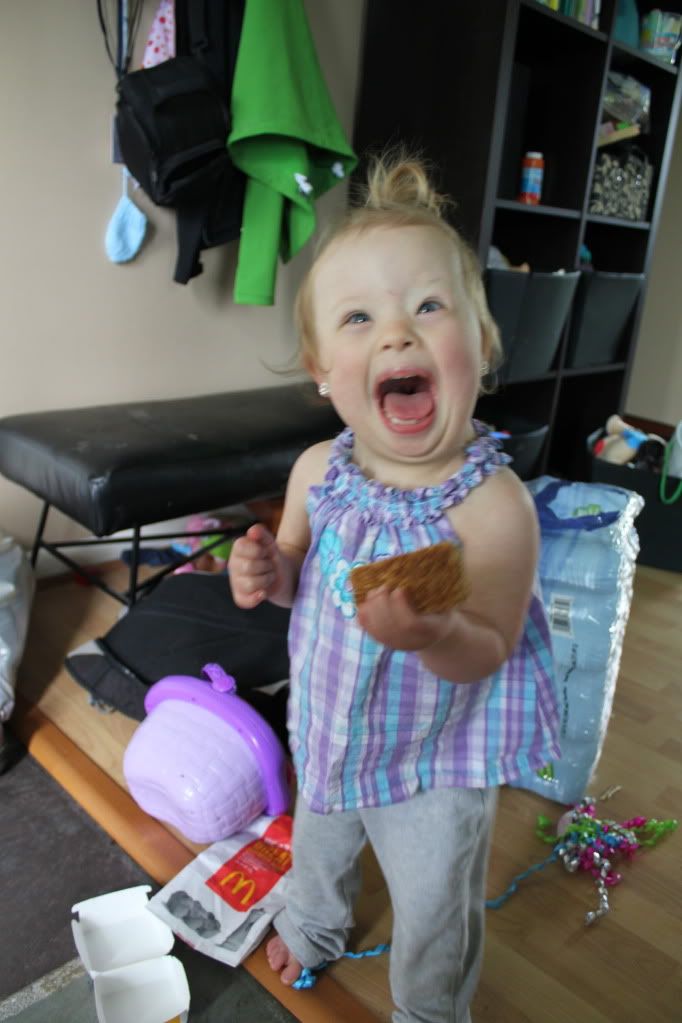 Having a child with an extra chromosome was not in the plan for my life, but it turns out that having the meticulously arranged display of kernels put under pressure made it possible for my true self to emerge. The hardened shell was not the real me, but the fluffy popcorn dripping with flavor was.
Now I'm lost in the daily grind- the messy diapers, the messy house, the messy book manuscript, the messy schedule. I tend to forget and try to be someone else once again.
I try to be someone who DOES have it all together. I delusion that I'm supposed to be the super mom that I'm envisioning in my head. And every time I end up crying into my coffee, wondering why I'm failing.
But one glance into almond eyes shining like blue jewels, I remember.
I only have to be me.
No more, no less.
Even though that means messy chaos with an overachieving schedule and big dreams?
I'm happiest there.
Because I'm no longer pretending.