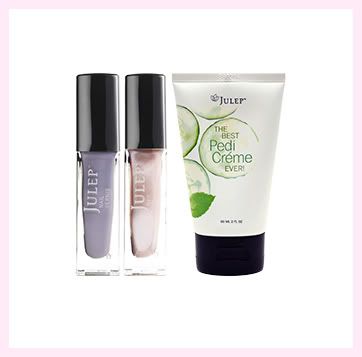 You've heard me
rave about
them before. But Julep is back, and this time, they gave me the chance to review a box of my choice, as well as to pass along one to my readers!
I decided to go with the American Beauty box, and got Emma, a shimmering pink gold polish, Renee, a light, milky lilac, and The Best Pedicure Scrub Ever. I couldn't wait for them to get here.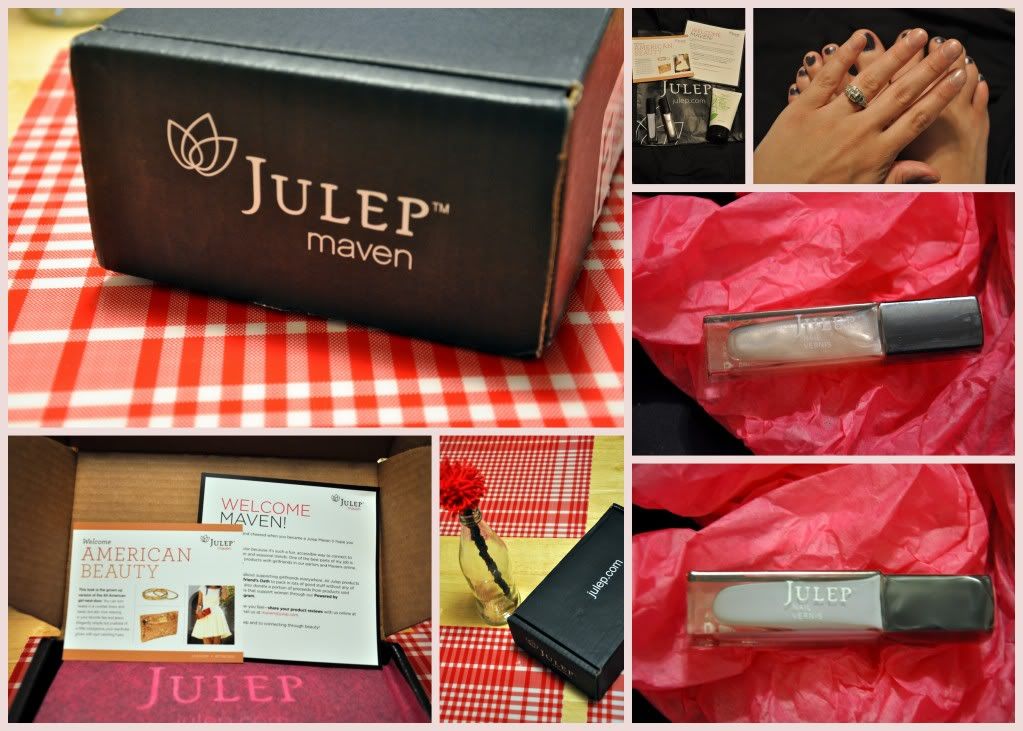 I love their polish because it's long-lasting, even for someone like me who is very hard on her hands. They also don't have harmful toxins like most polish, which means I feel better about giving Millie pedicures- when I give myself one, she always needs one too! The pedicure scrub is absolutely divine- it has a light cucumber scent and really softens and moisturizes.
These two polishes were definitely my style- subtle and classy, but still noticeable. I even layered them on my ring finger (above) and it was a gorgeous effect.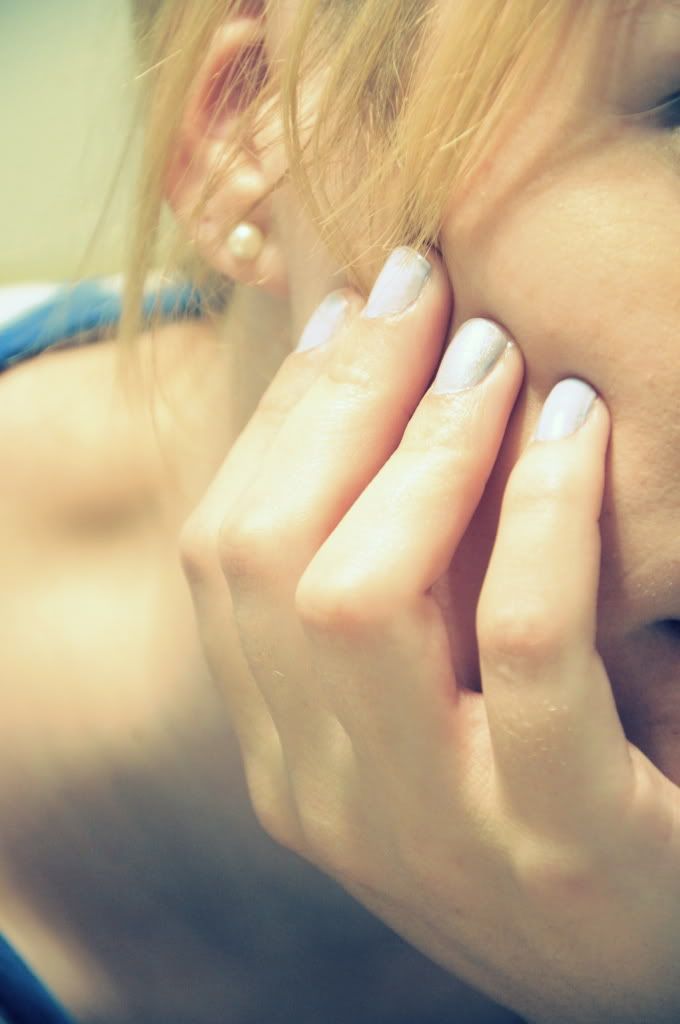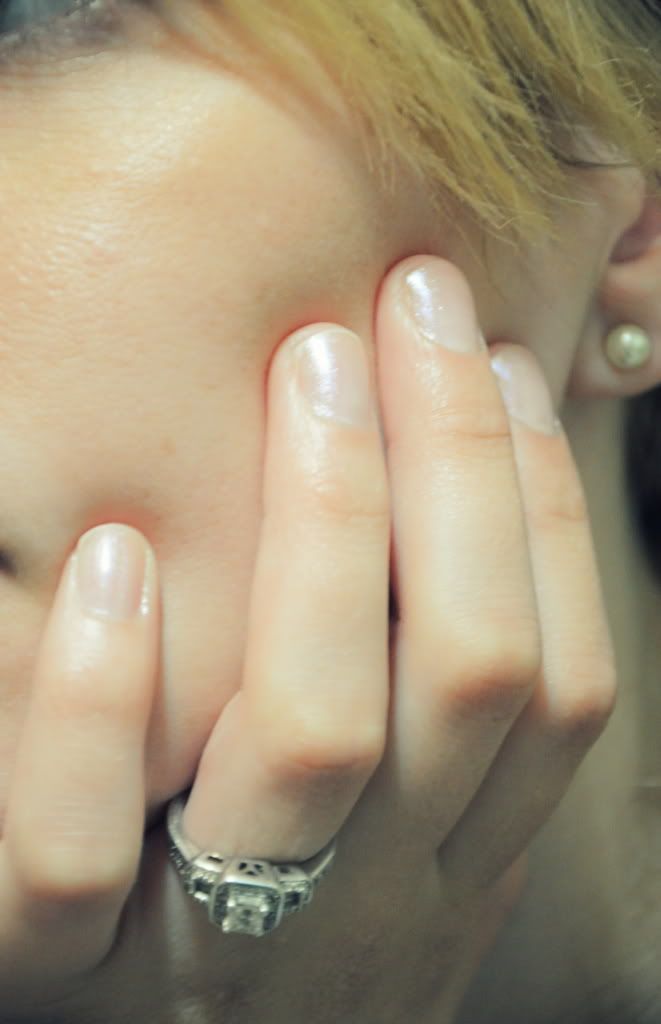 Once
you're a Julep Maven
, you get 20% off everything in the boutique and free shipping. You have the option to send your box to a friend instead or skip that month completely. You're also able to change style profiles each month to pick which colors you like best, because they send you a preview of what you'll receive. (I've already done that once- it was fun to have some choice in the colors!) There are 5 different profiles to choose from: American Beauty, Boho Glam, Bombshell, Classic with a Twist, and It Girl, so there is something for everyone. Every box comes with at least two polishes, plus another great item like their pedicure scrub, nail polish remover, lip gloss, and more.
As I've said before, I'm not a "sample box" kind of girl- but these are full size products for much less than they normally would cost without the Maven subscription. And the best part?
You can still get a Julep Maven box for ONE PENNY! Just take the style quiz, enter MAVENINTRO at checkout, and select free shipping.
I thought their free shipping would mean it would take weeks to get here, but it was actually very fast! Once you sign up, you'll get a referral link, and for every two friends that join, you get another month for free! (It's also easy to cancel if you change your mind.)
And one other thing-
Julep has offered to give one chambanachik reader a box for free!
Just enter using the Rafflecopter form below. But if you can't wait to see if you win,
go ahead and sign up
- I know I love being pampered every month (and you just can't beat it for one cent)!
Now...if only I can decide which color to wear in Seattle!
a Rafflecopter giveaway
*As stated above, I was given a Julep Maven box to review, but all opinions are always completely my own.