I want to write about this cake first- you have no idea. But first, a very quick rundown of the menu:
I served a simple country menu of
crockpot barbeque chicken
(shredded and on buns), sweet corn,
homemade macaroni and cheese
, chips, and Rice Krispie treats with a few dashes of sprinkles thrown in for fun
(click on links for the recipes)
. I found some great red and white checkered plates and napkins at the Dollar Store, too.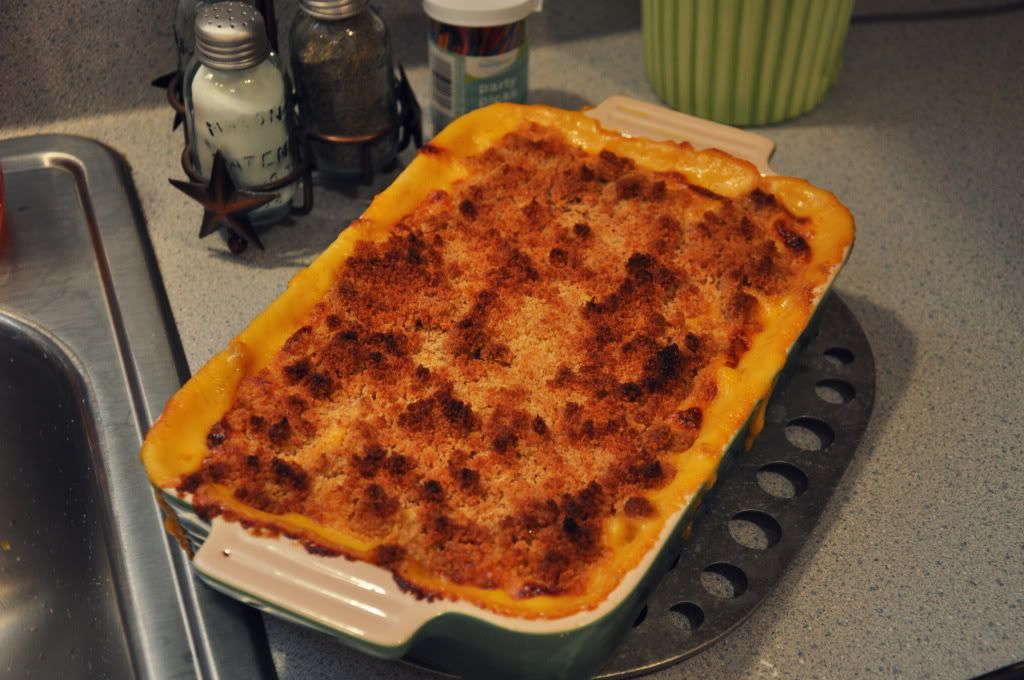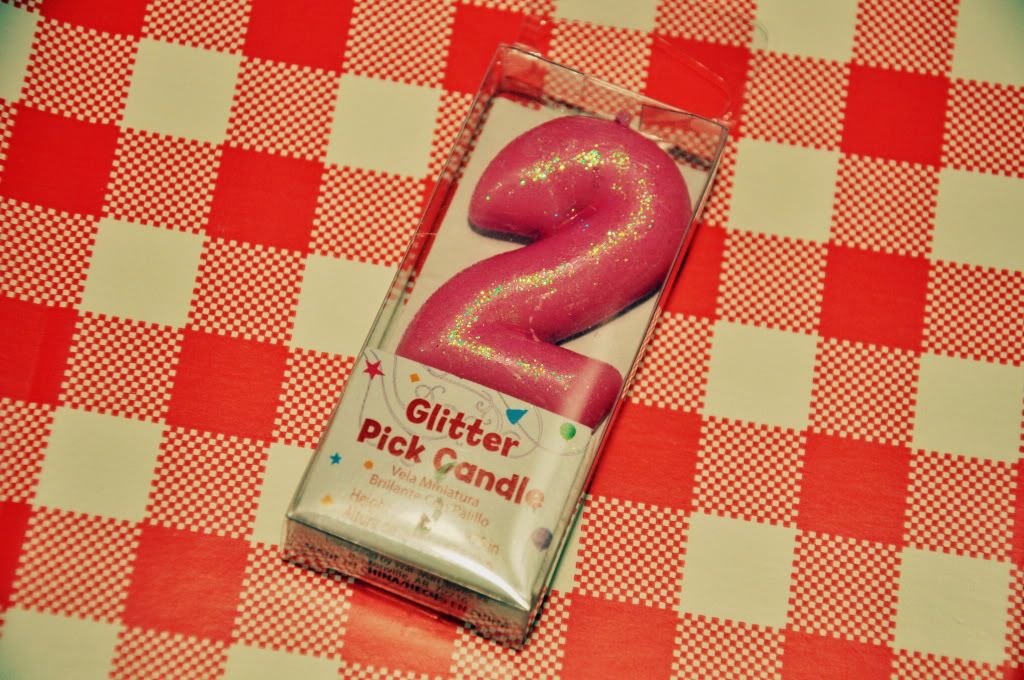 Okay, now the good stuff. The main reason for a birthday party- at least, in my opinion?
The cake
.
I decided to work up some courage and make my own icing as well as decorated the cake. It's the fanciest I've ever done (even though it ended up being really easy!) so I was proud I didn't ruin it! I made a simple cherry chip cake from a box mix and I used
I Am Baker
's "
Perfect Crusting Buttercream
" recipe, but tweaked it a little to the following after reading through the comments:
Adapted Crusting Buttercream
Entire 2lb bag of powdered sugar (8 cups)
3/4 milk Crisco
1/4 cup salted butter
1 tsp vanilla extract
1/4 tsp almond extract
1/4 tsp butter flavoring
3/4 cup milk
(I also added the tiniest bit of Red Wilton Icing Color for the pink shade.)
And can I just say when she actually responded to my comment with, "
What a great adaptation!! Well done
!
", I was
beaming
. Anyhow, you can find the rose cake tutorial
here
. I also watched
her video
about 5 times in a row, and that helped me get it down a bit better. Although it does make a lot of icing, I ended up having just enough. (You can find the printable cake bunting
here
.)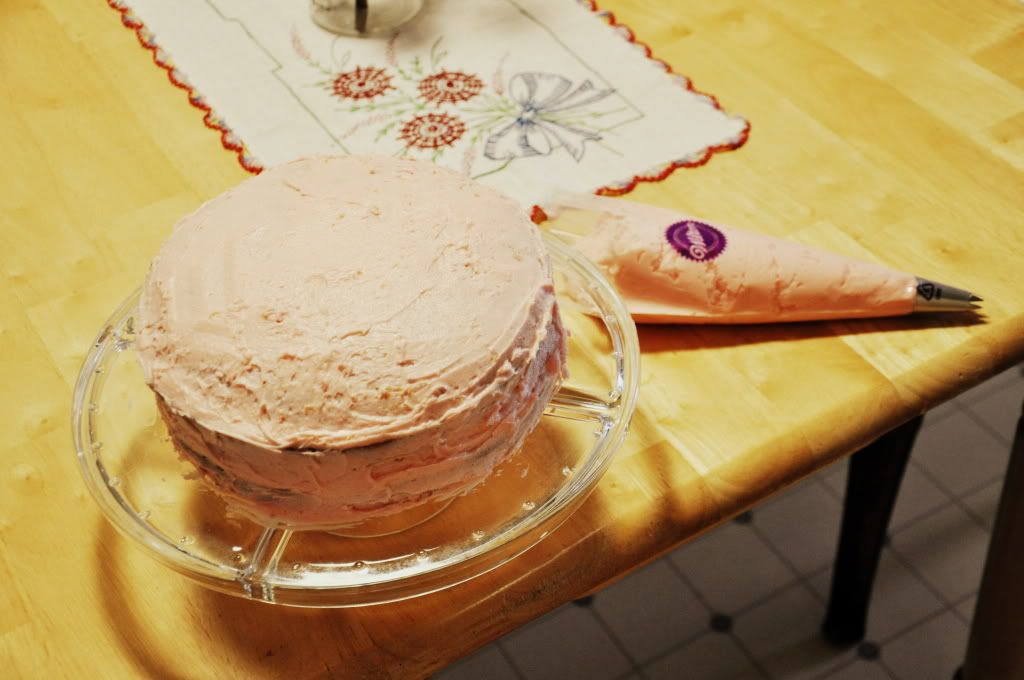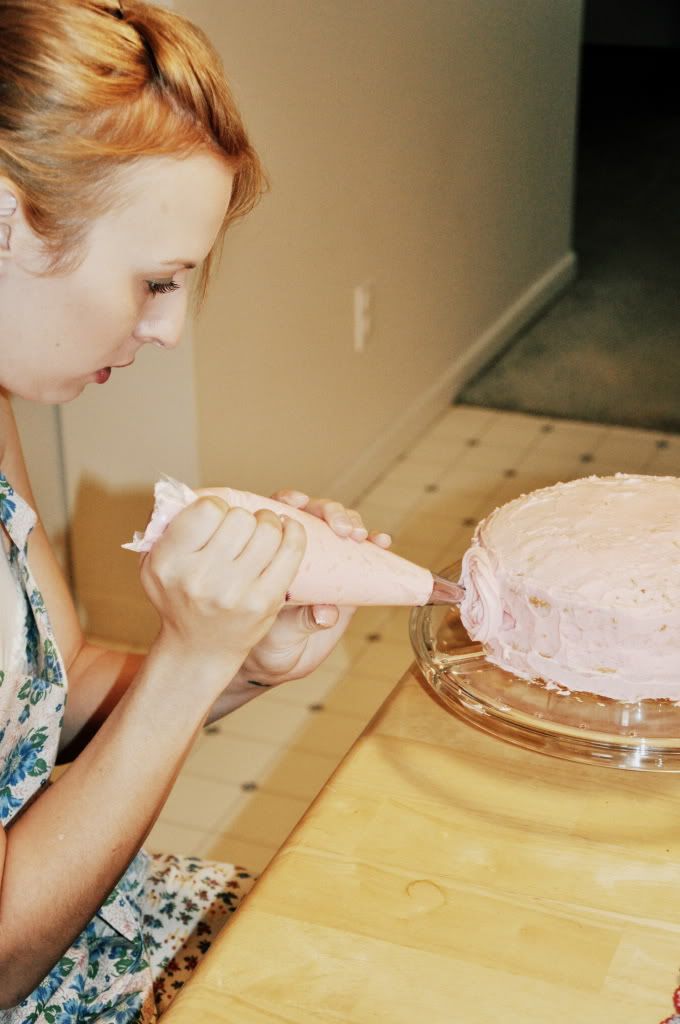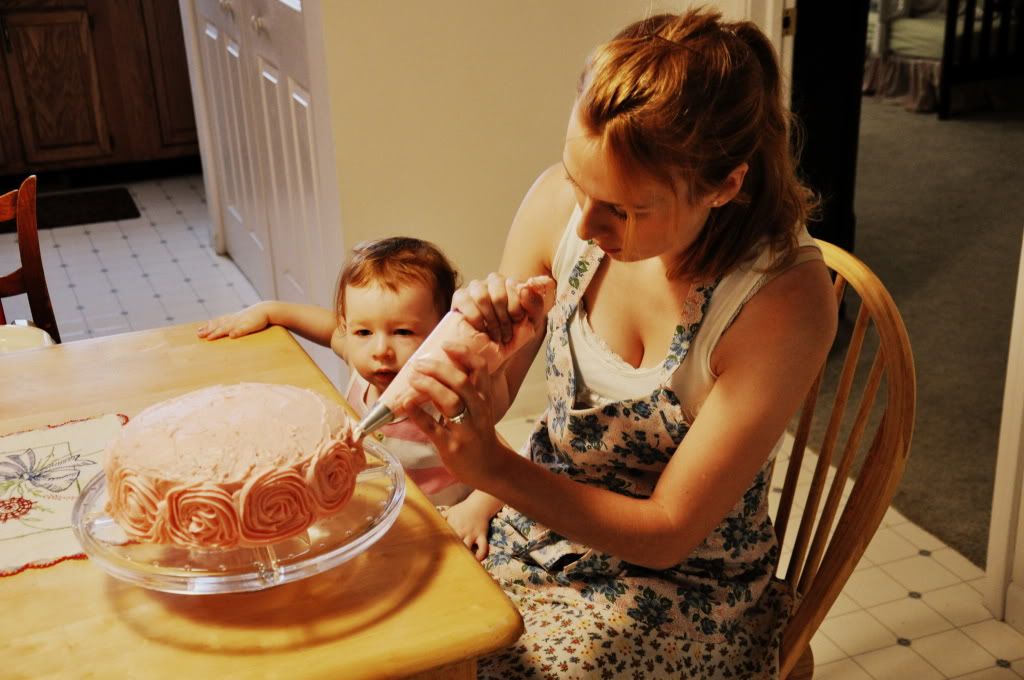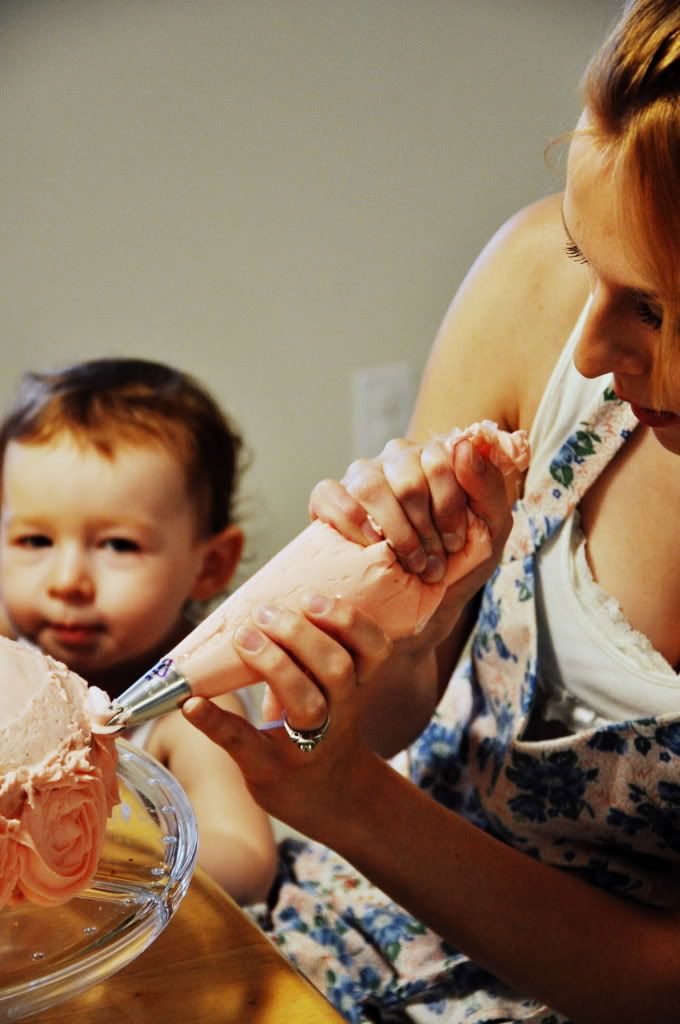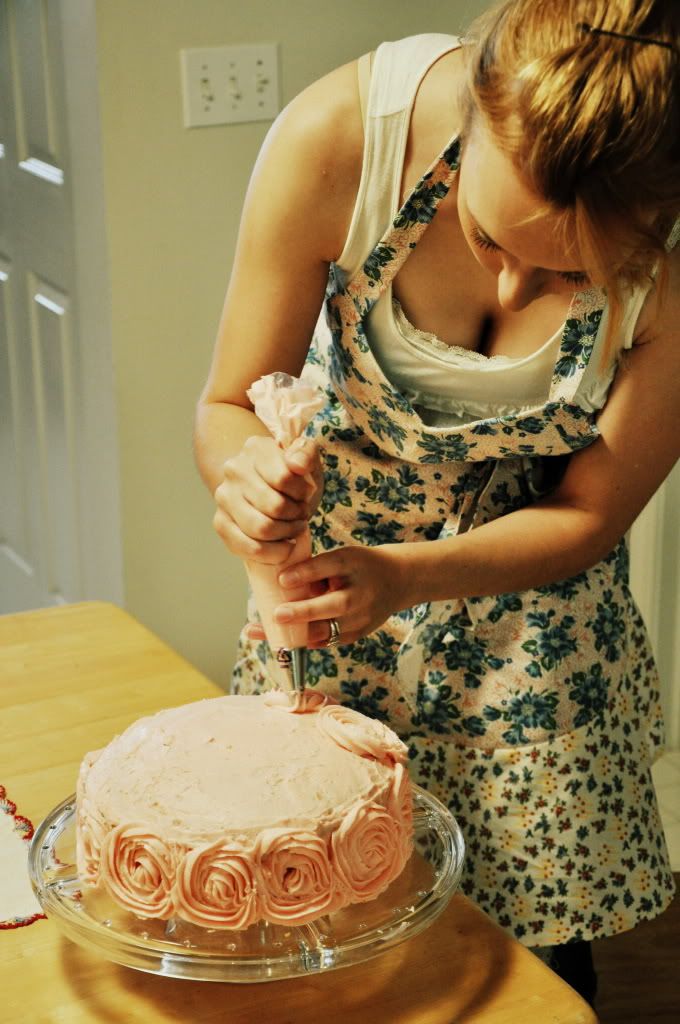 Like my apron? I love it! My mom made it for me out of vintage fabrics, and I think it's so sweet!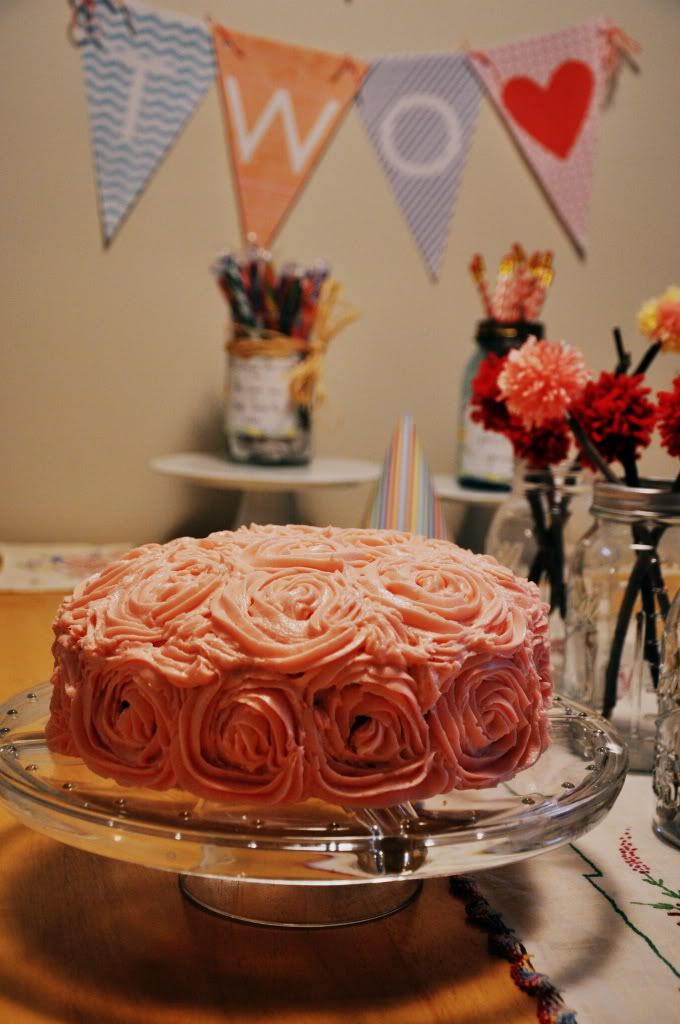 Success!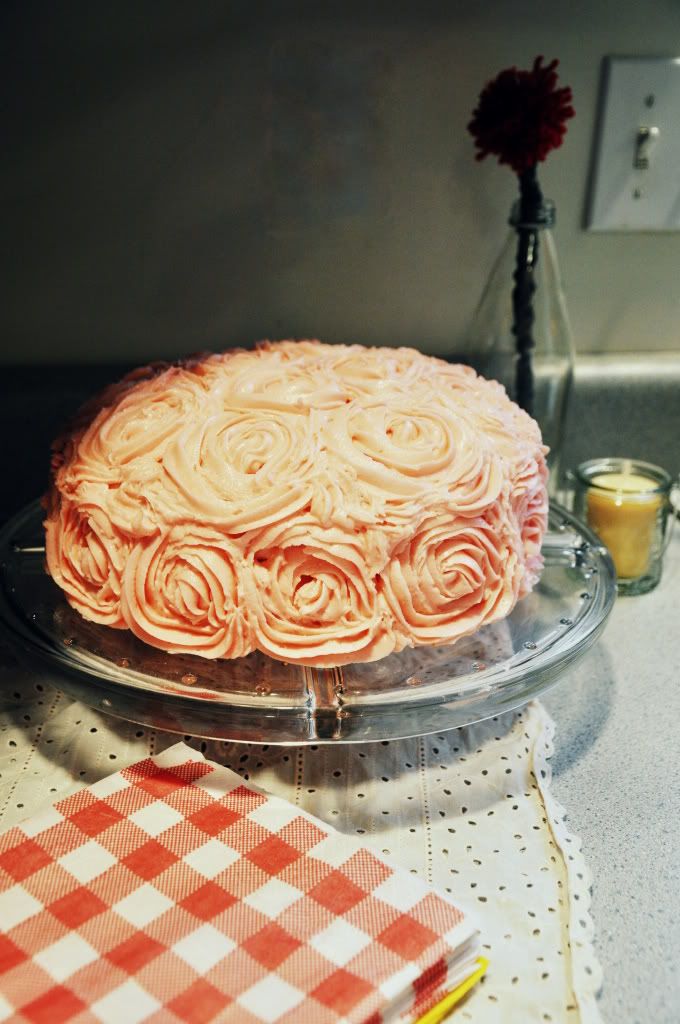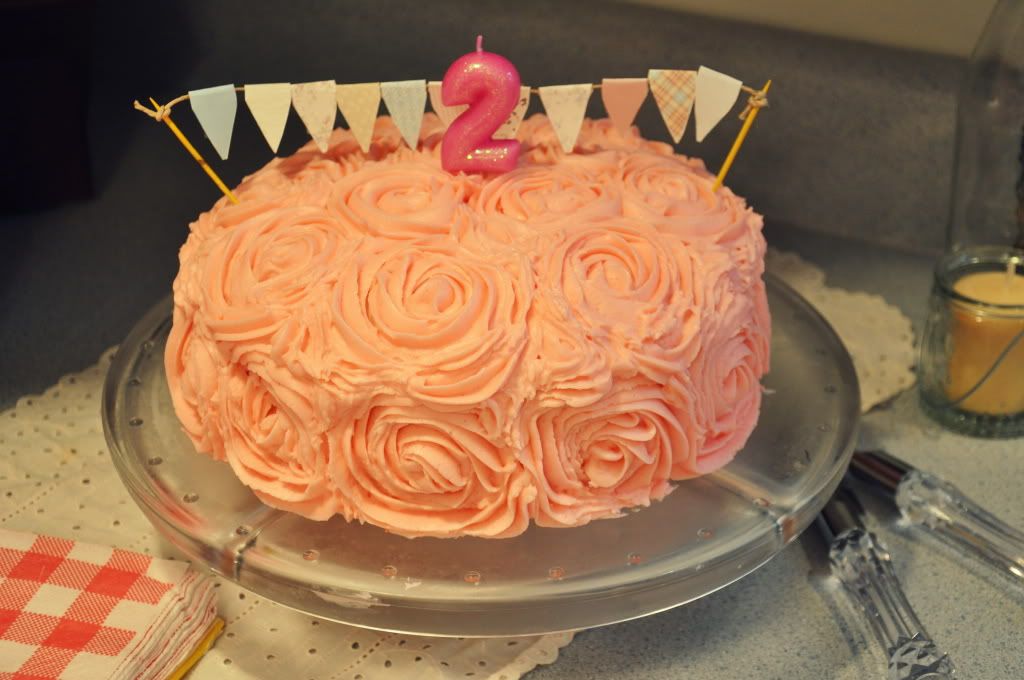 The finished product.