Millie's party was low-key as far as any theme goes, but I knew I wanted to use a lot of vintage touches- all the table linens belonged to my sweet Grandma Alice, and I loved having a bit of her memory there. I also used some old Ball mason jars my dad found in his basement a while back. The rest of the decor was new, but I think it still had that old, broken-in vibe. For party favors, I got old fashioned candy sticks in various flavors, and a set of red and white striped pencils my mom had found. Simple, light, and sweet.
(I found the printable labels for the jars here, flower idea here, the printable wall bunting letters here, and the printable cake bunting here.)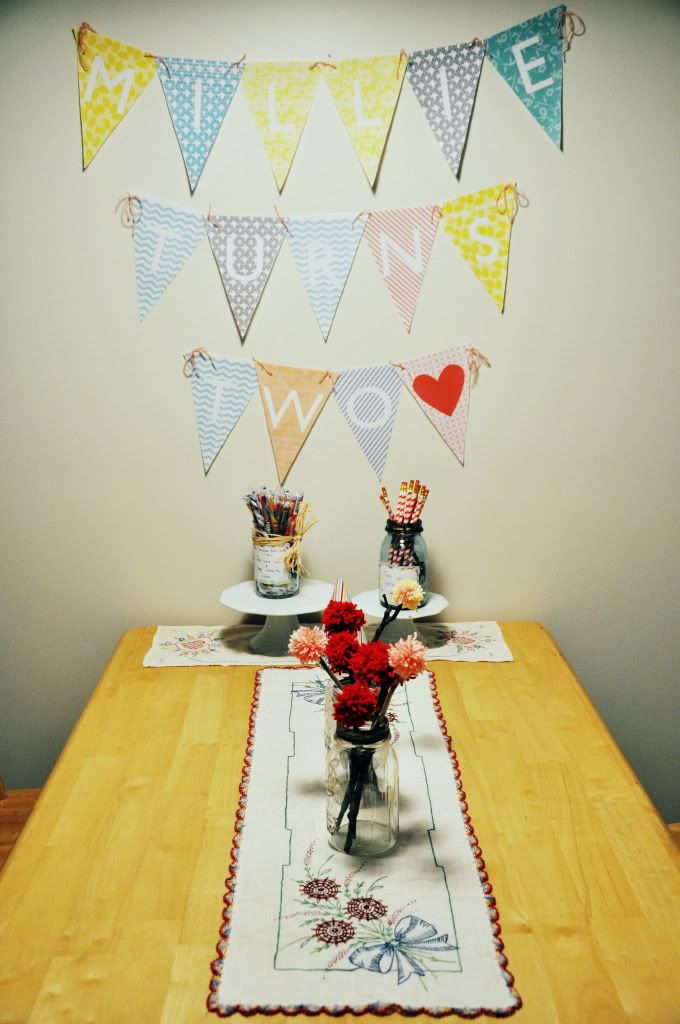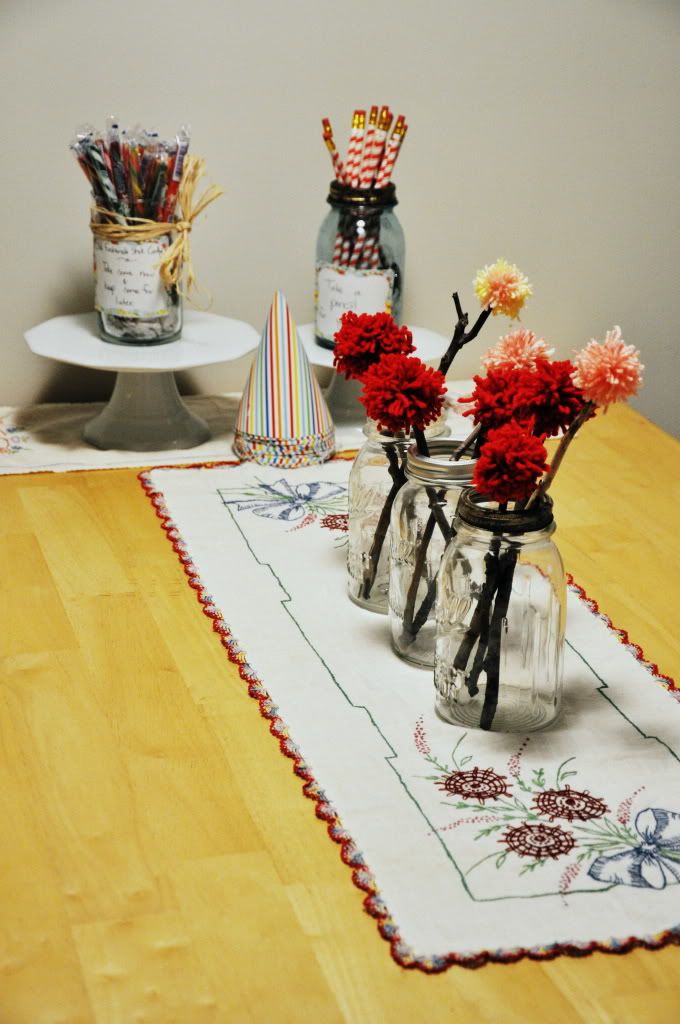 These flowers were fun to make. The ones in the tutorial look more refined, while mine look more like Dr. Seuss, but Millie knew they were flowers so it's all that mattered! We've kept some around in her room.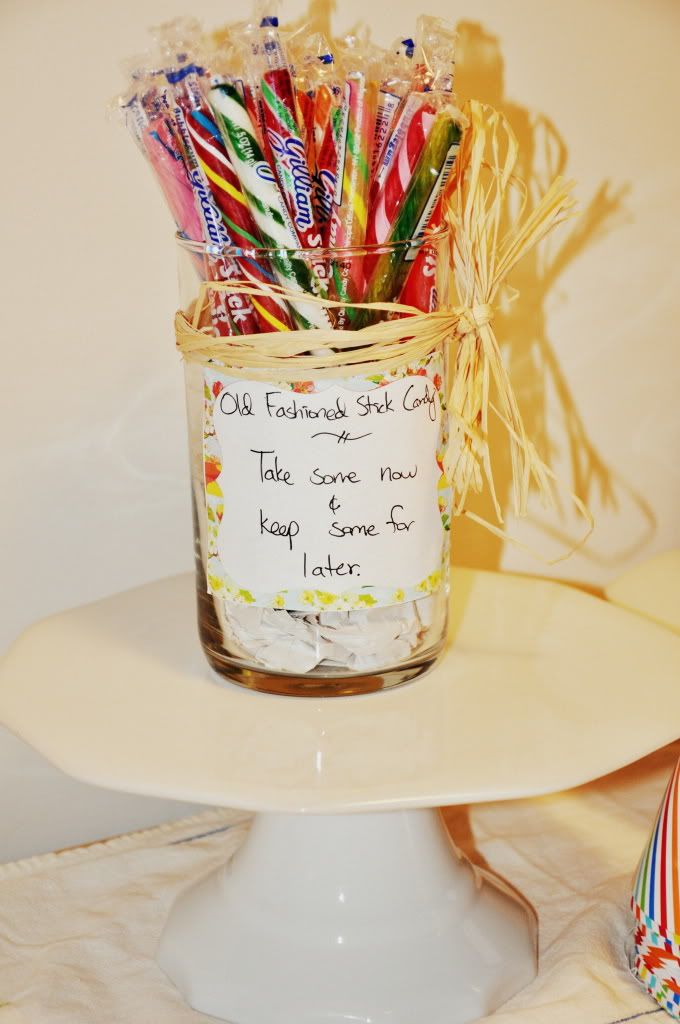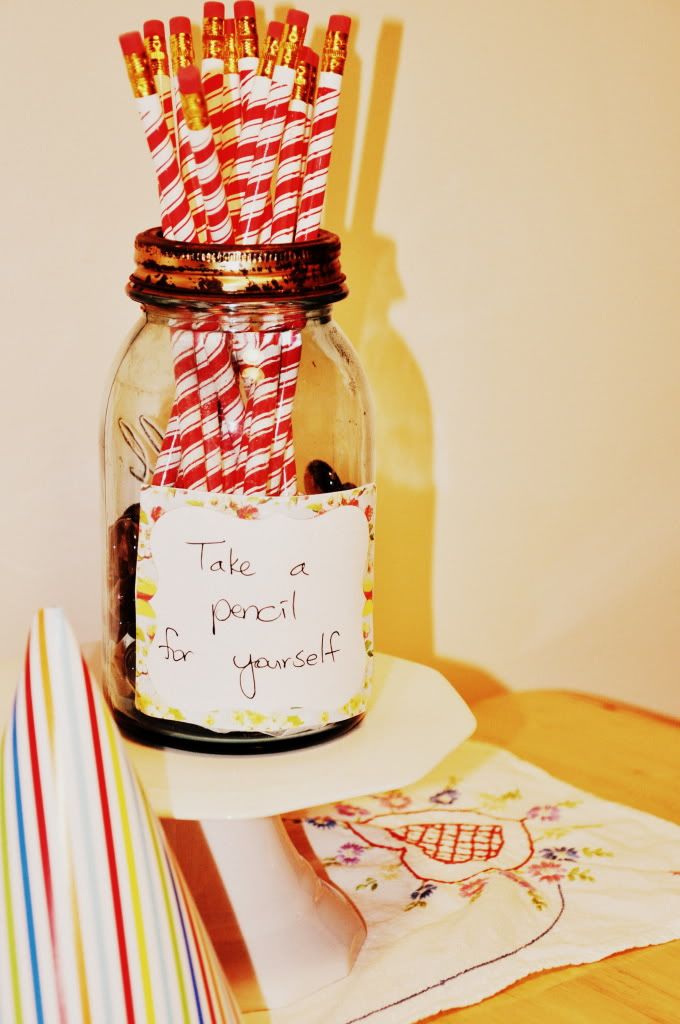 This was the sign on our door.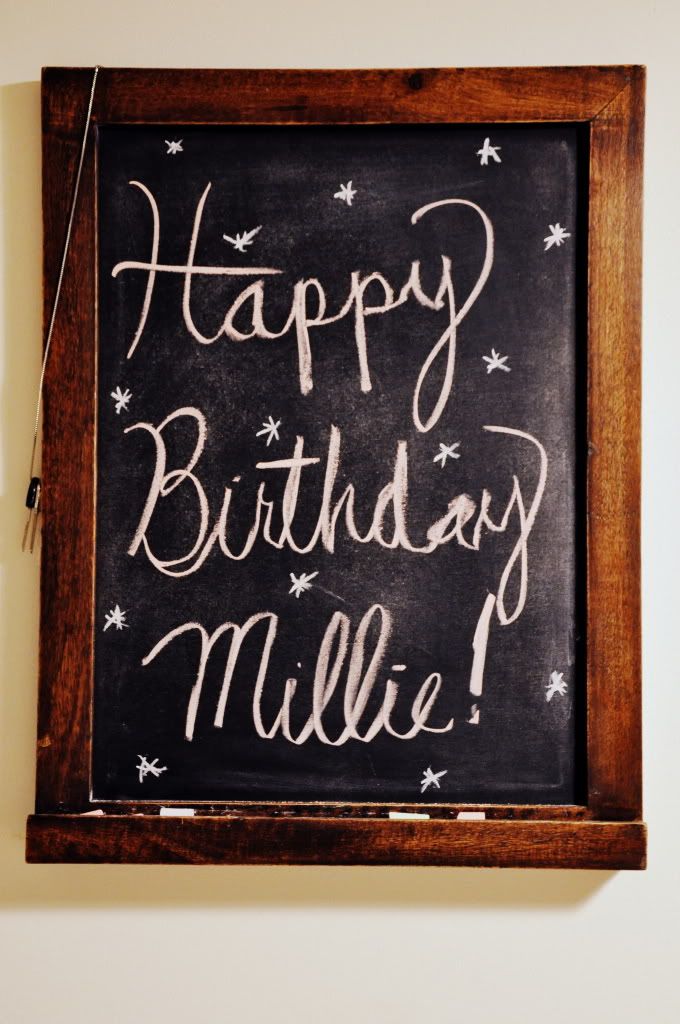 And, per tradition, we have to write something on the chalkboard.
Her dress was made by my mom. Isn't it sweet? She made a little matching bow for her hair, too.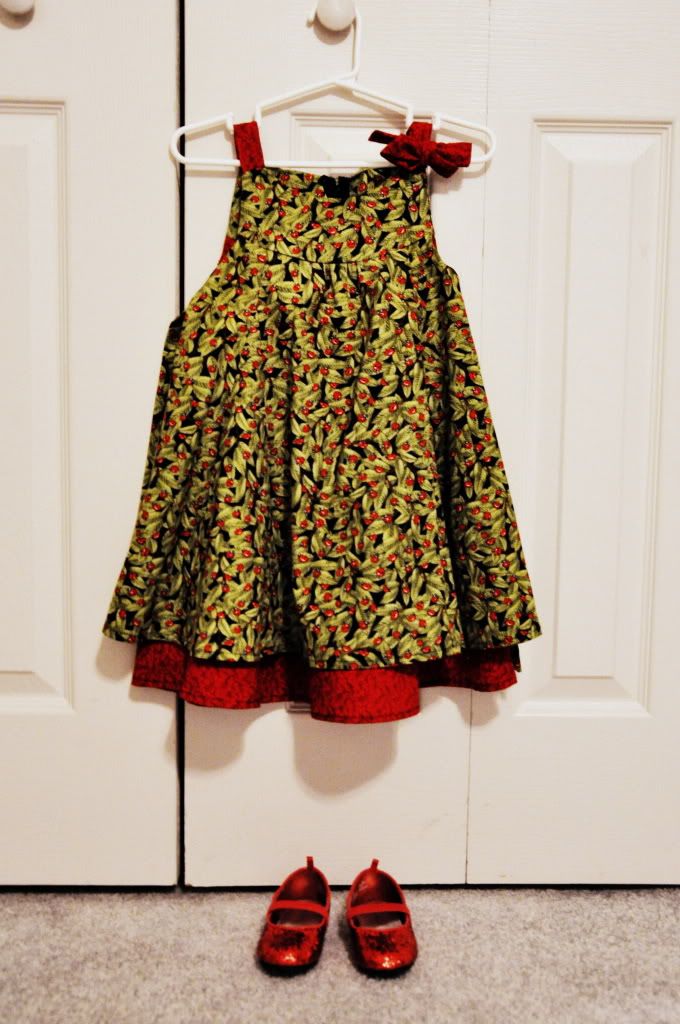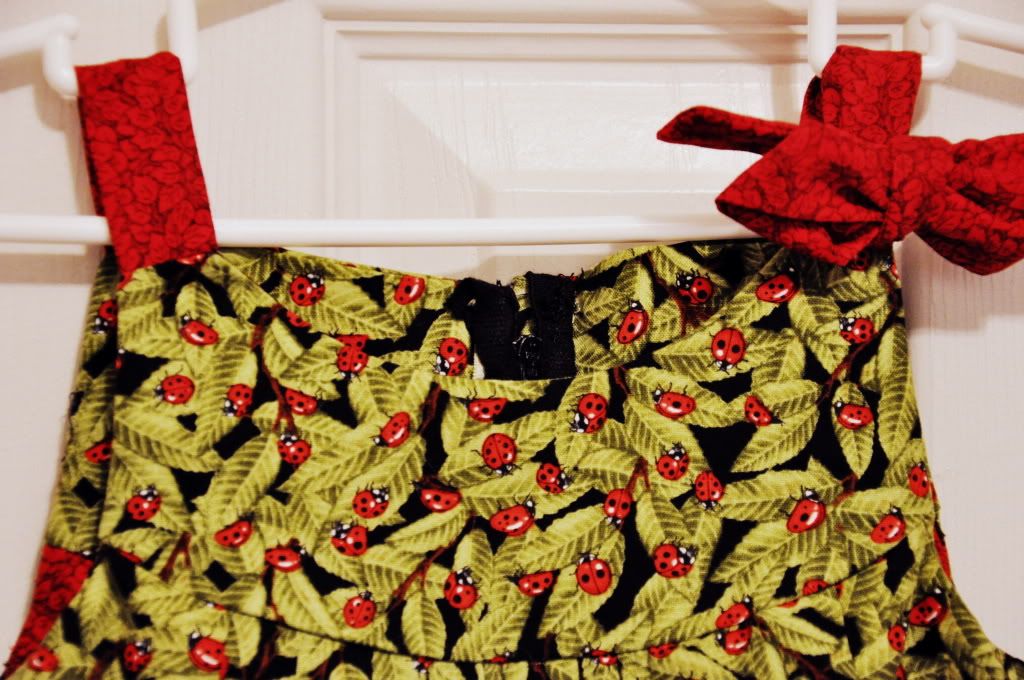 Closeup of the dress- a little ladybug print, perfect for a country theme! And below are her "sparkle shoes" from Sky's mom- she adores them and would probably wear them everywhere if I let her.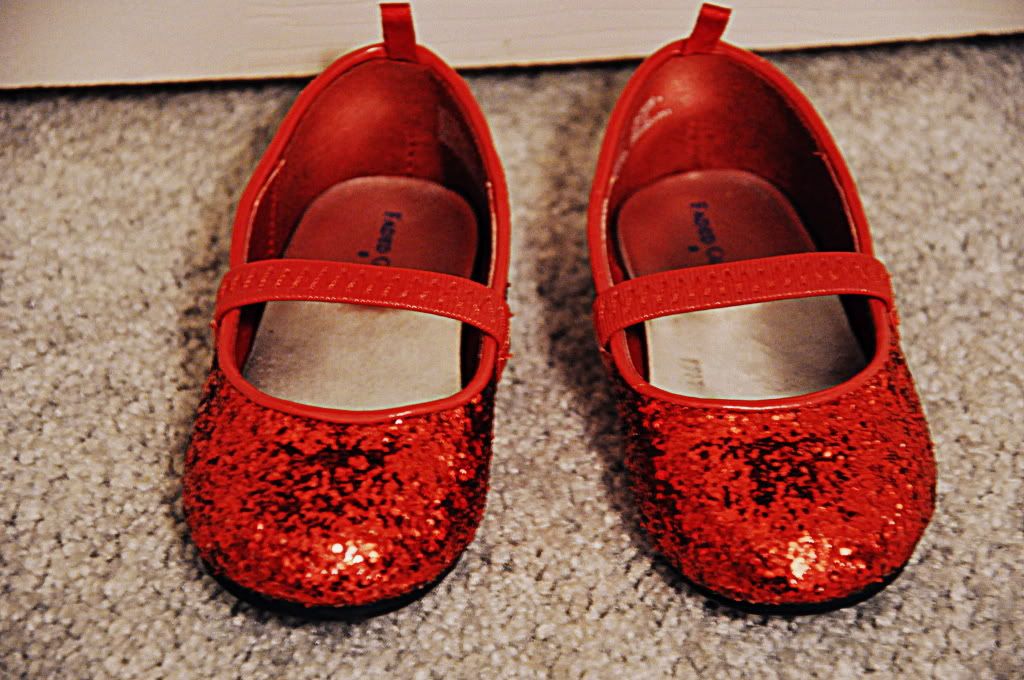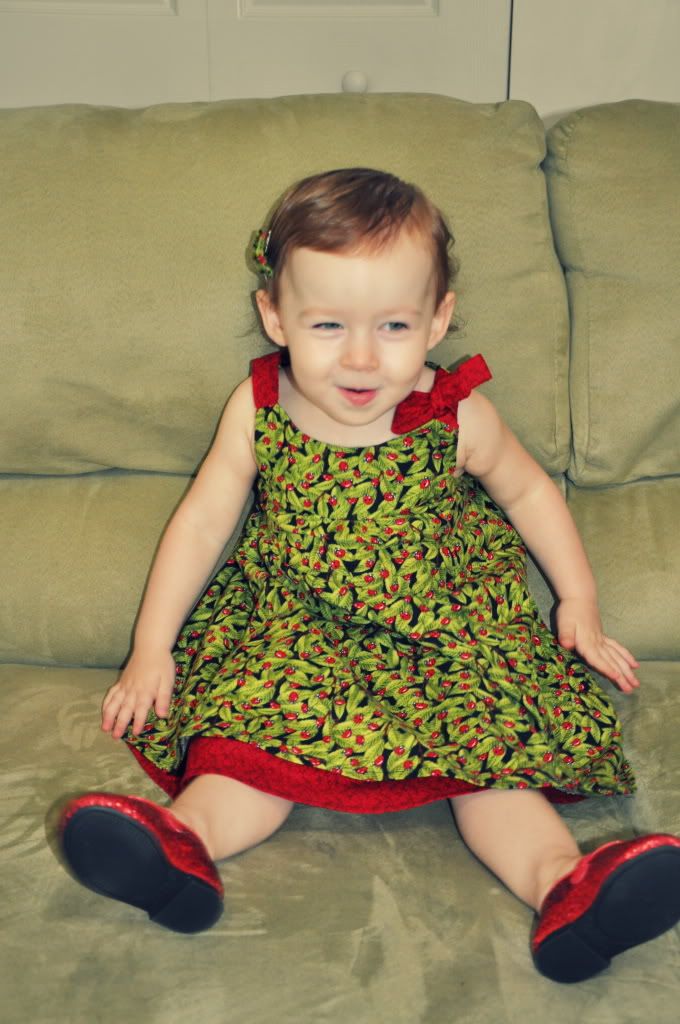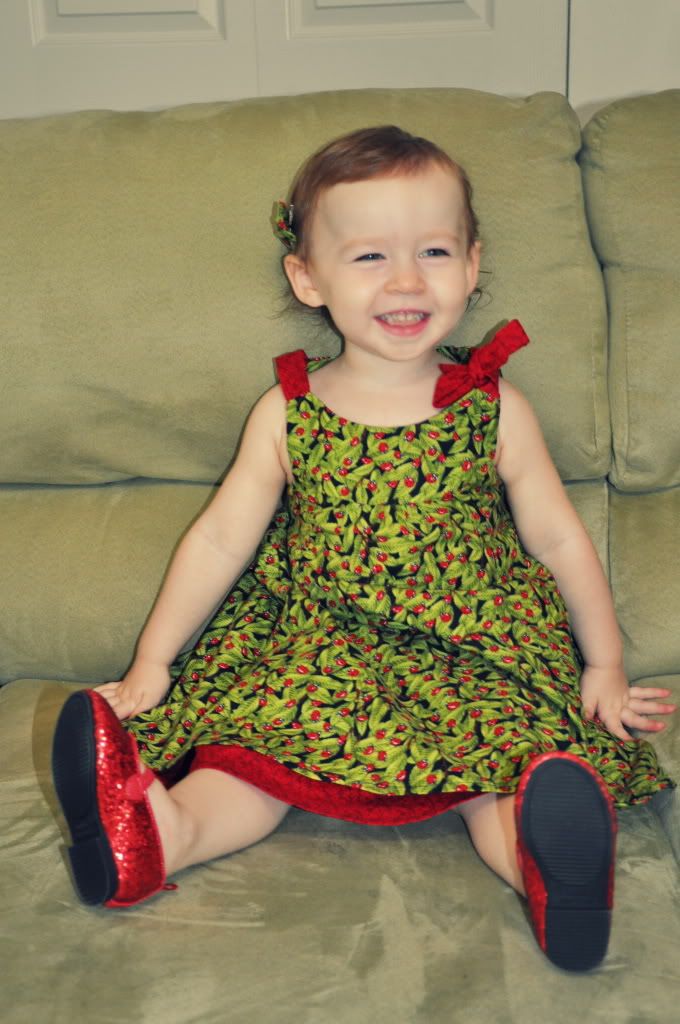 I'll be blogging all about the rose cake and menu tomorrow!
(Hint: the cake actually worked out! Yea!)