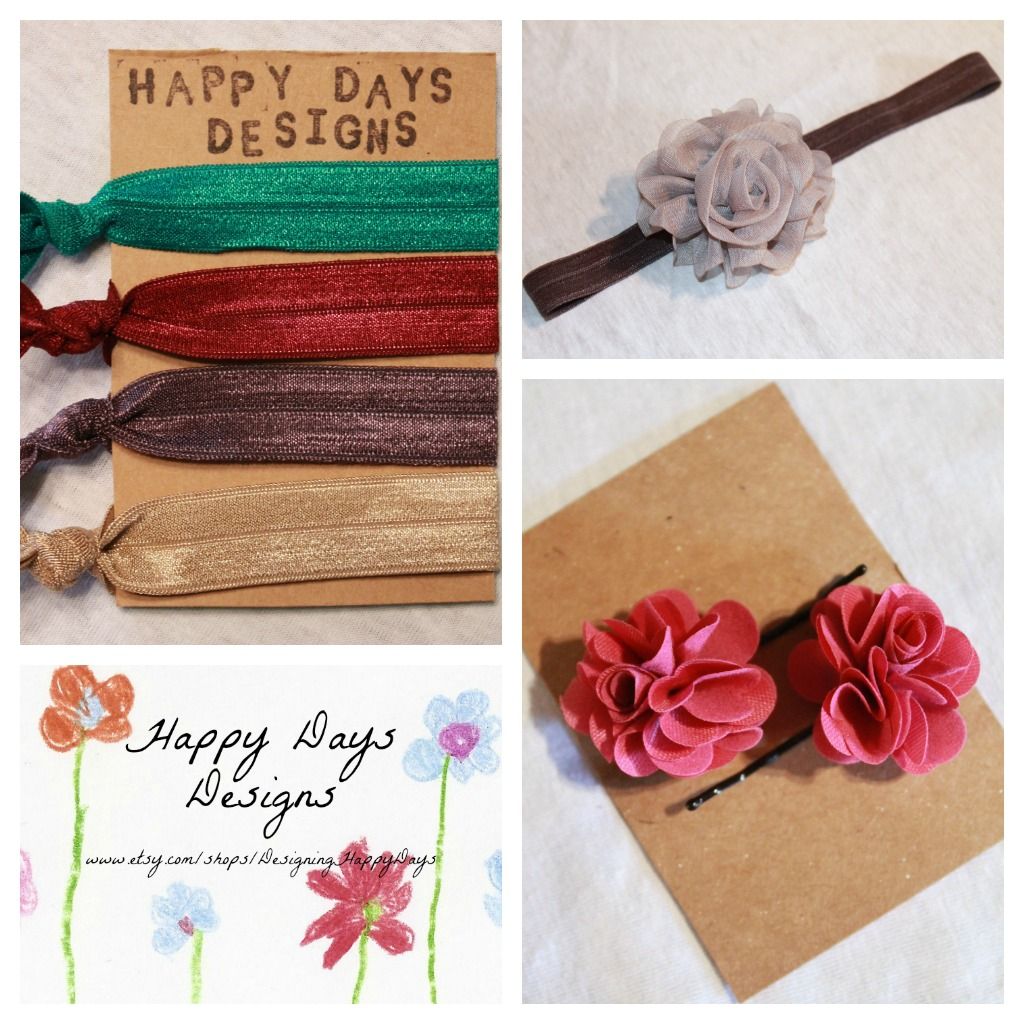 The Happy Days Designs shop reminds me a lot of one of the ladies behind it- Kris is an incredibly kind blogger who is creative and full of life. All of the great items in the store are so cheerful, and would make perfect gifts for a daughter or niece, as well as plenty of things for yourself! I'm loving the sweet, ruffly flowers.
A little about the shop:
"Happy Days Designs was born out of a need for an outlet to create cute dresses for little girls. When my mom retired, she began to sew sweet little dresses for my daughter, but her closet soon became too full to hold any more! We decided to open Happy Days Designs to sell her custom creations, and now, months later, the shop has grown to include some of my own handmade items as well, including custom hair accessories and hand-stamped note cards. We've had a lot of fun creating our items and love sharing them!"
You can find Happy Days Designs here:
What you can win: all the hair accessories above!
This giveaway is for three handmade hair accessories. The first item is a set of 4 no-snag FOE (fold over elastic) hair ties. The winner will get to chose the colors for the hair ties from the available colors in the shop. The second item is for a set of Rosette Hair Pins. The last item is a Silver Chiffon Rosette Headband. The rosette is attached to a soft, steel grey FOE headband.