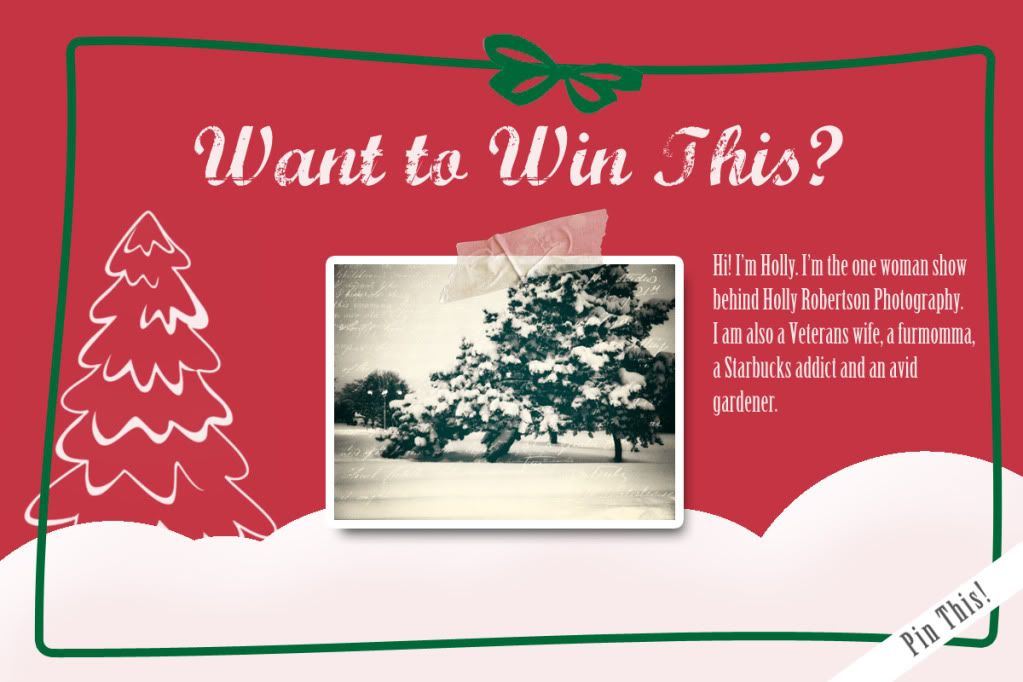 Holly is here for today's giveaway- a talented photographer and blogger who has been a sweet friend to me. Her photos are stunning, but somehow even prettier in real life.
It's amazing how the high quality paper she uses makes the images really pop.
Be sure to check out her store- and when you're shopping for some beautiful prints,
use code chambanachik12 for 25% off your order
!
You can find Holly here:
What you can win: the beautiful print in the graphic above!
"I will be giving away my snowy boughs print.
It will be an 8 x 10 true black and white print, signed on metallic paper."