Sadly, today wraps up the last post in the Christmas Giveaways (although you can still go back and
enter the others from this past week
!) The good news is that this final prize is
very
cool and something you can't pick up in any store here in the US. I'll let today's sponsors- Sue and her sister Shelly- explain the details!
We're here visiting from
As It Seems
and we're so excited to be a part of Erika's Christmas Giveaways! Today we're bringing you a prize pack of Holiday Gifts from Japan. These gifts all come from Sue's favorite boutique (it's a Japanese store with an American twist), except the candy of course!
One lucky winner will receive (1) a knit scarf, (2) a set of bangle bracelets, (3) a travel journal, and (4) Sue's favorite Japanese candy. Also, we're including an extra prize that will be picked especially for the winner and included in your package.
We hope you've enjoyed all these Christmas Giveaways as much as we have! We love to meet new bloggers and make new friends so be sure to come visit us at
As It Seems
and say hello!
a Rafflecopter giveaway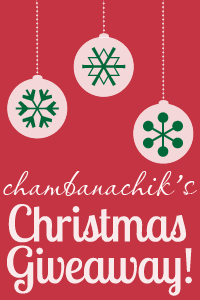 I want to take a moment to thank all of the 2012 Christmas Giveaway sponsors. These businesses and ladies are all amazing at what they do- whether it's blogging, designing, or crafting- and it's quite obvious I could not have hosted such fun giveaways without them. They donated all the prizes, shipped them to the winners, and put a lot of time and effort into bringing you great things. When you order from any of them and/or visit their blogs in the future, please be sure to thank them for making the giveaways possible!
Make sure you've entered all the giveaways still open, and thanks to you for making them a joy to host. I hope you've had as much of a good time as I have, and that you'll continue to visit the blog after they wrap up. Merry Christmas to all, and to all a good night!
-Erika