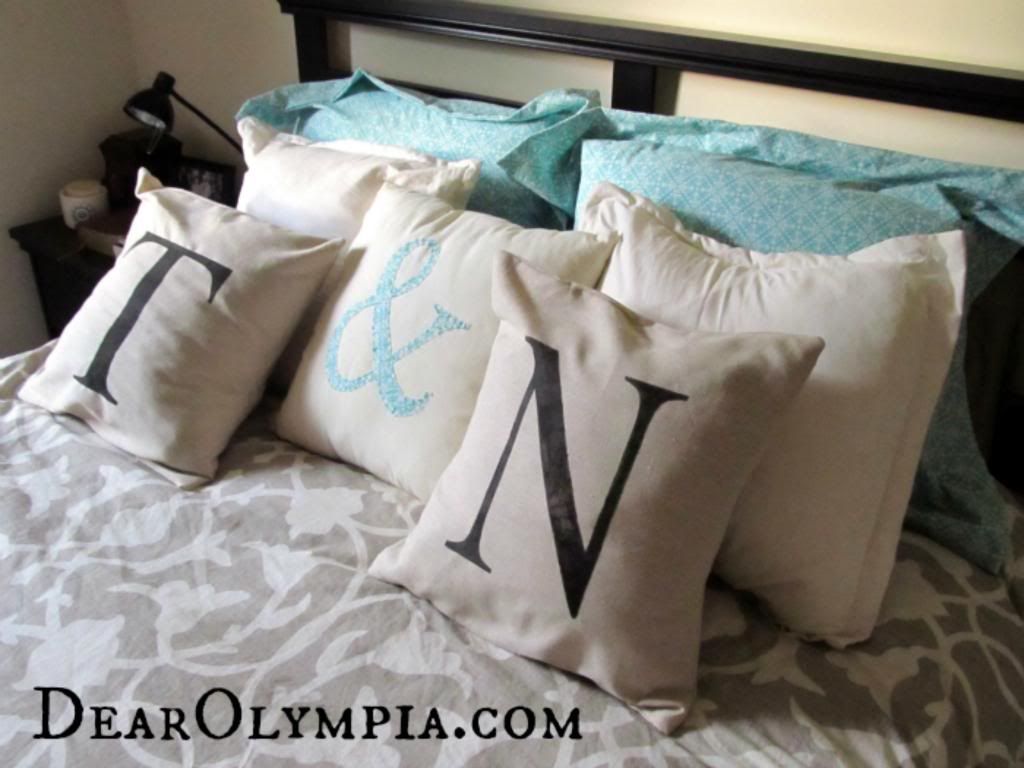 Today's giveaway comes from a sweet lady who just happens to be almost exactly as pregnant as I am- her due date is the very next day after mine! Taylor just moved to Hawaii (and revamped her blog with a cute, nautical feel) and is beginning so many new things there. I'm excited to follow her journey on the blog, and excited to see our bellies grow at the same time!
Here's a little about Taylor:
"

I'm Taylor, a Navy wife who just moved to Hawaii. I used to blog at Our Military Home but I'm now the blogger behind

DearOlympia.com

, a lifestyle blog that focuses on

fresh and inexpensive home decor, simple living, faith and our new life in Hawaii. I just started a Dear Olympia Etsy shop

and can't wait to expand the shop once we are settled in our house!
Just for chambanachik readers: I'd like to offer chambanachik readers a 25% off coupon code for my Etsy shop. They can use the code "Chambanachick" at checkout."
What you could win: a pair of super chic slip covers like the ones pictured!
"Two Hand Stenciled Monogram Pillow Slip Covers. Pillow slip cover has envelope closure and is lined with a light cotton fabric. This pillow fits perfectly on JoAnn's Soft and Crafty brand 20 x 20 pillow. I use a natural, off-white colored linen/cotton blend of fabric for the cases."