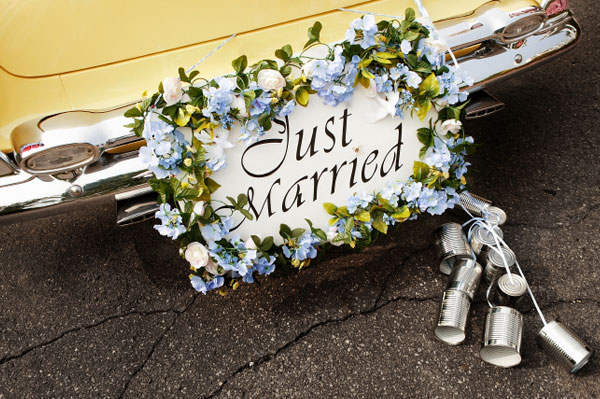 We were so wrapped in wedded bliss and in one another...
-From Jane Eyre, by Charlotte Bronte
We had our families there, the cake, the flowers, the rings, and the silly music. I'm sure I looked like I was fairly present and together, and I didn't even cry, but the truth is when I walked over the threshold and saw him, I forgot everything else. The room seemed empty, and all I could do was think how gorgeous he looked in his uniform. We vowed vows we'll never break, we slid rings on each other's fingers, and suddenly, we were Mr. & Mrs. Perez.
Every time I've thought about our marriage, I can't help but think about the year that led up to it. It's strange that last year for Valentine's Day, I was dressing up and putting on makeup, not knowing that I had just chatted online with my soon-to-be husband. In fact, when we visited Flora this past weekend, his mom told me that Sky had announced that first weekend we met that he was going to marry me. I thought it was sweetly silly until I remembered I'd written the same thing in my journal that same weekend, and I was reminded by some coworkers that I had come back and told them I found the guy I want to marry. It just took us a few more months to tell each other what we'd already told others.
So far, things haven't changed so much- we have the same routine as before, and didn't really have an official honeymoon yet. But there are little things, like the feel of metal on his ring finger, or the times he calls me "Mrs. Perez" and there's truth to it. And it feels more like a family when we talk about the baby or try to find the heartbeat with our fetal heart monitor. I guess everything is the same, but just a little bit brighter. Maybe it's the newlywed glow that will someday fade, but more than likely, it's being married to the person you want to spend the rest of your life with, the person you love more than anything.
I'm slowly changing my last name on all the paperwork necessary, and soon, Erika Smith will be nearly erased. But the woman taking her place is so very lucky.