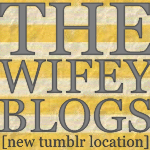 If you're a new follower, this should catch you up a bit.)
I could tell you the story of how we met- the serendipitous way my brother happened to share a room in Afghanistan with the boy who I would end up marrying. I would talk about the way we chatted online a couple months before that boy came home on leave, and how I drove two hours to meet him before he went back overseas. I would tell you that we stayed up all night talking, that we fell in love in an instant, and that we both secretly knew we would marry each other some day.
I could tell you about the dream-like state we lived in the first few months he was home. We didn't fight. We had so many plans for the future, so much hope. After missing him for months, I was grateful for every second together. Life moved fast, but it all seemed to perfect and meant to be that neither of us questioned it.
I could tell you about our wedding day, less than a year after we met. By that time, I was three months pregnant with our child, and we were so excited for her and for the rest of our lives as a married couple. We were married by his brother in our tiny apartment, the quaint upstairs of a very old house. I walked "down the aisle" on creaking wooden floors, and he wore his uniform. It was small, unfussy, and beautiful.
I could tell you how my belly grew larger over the next several months of spring and summer. He would feel the baby kick at his hand as if claiming her own space of my body. There were childbirth classes. There were baby name books scattered on the table. He assembled the crib and I unpacked diapers. And on the last day of July, she was born.
I could tell you about the morning soon after that in which we nearly fell apart. Things happened that I could never have fathomed happening. Suddenly, we spent more time apart, and the baby and I moved out. I could tell you about the months of tears and fighting before we made it to our first anniversary.
But I won't tell you any of those things. They don't really matter in the end. What does matter is that we are still in love. I would tell you that we bought new wedding rings and that we are learning to be a family again. Maybe life is a journey, but it doesn't help to look at the past and analyze every mistake and misstep. The journey goes on every day, and it is better to look ahead and know the direction you're traveling.
That's what I would tell you.