Mother's Day was
lovely
. I was so worried it wouldn't be- the holidays this past year had been pretty rough. I am sentimental to a fault, and special days always have a huge significance for me. And because it was my first Mother's Day, I especially wanted it to be full of things I could remember and love years down the road.
It was.
After starting the morning with breakfast in bed from Sky (with my favorite chocolate chip pancakes, no less), and a wonderful nap, we drove off to a park in town for some swing time and an attempt (which failed- too windy) at blowing bubbles for Millie. It was a gorgeous day in Chambana- the first day of the year I was able to wear shorts. After stopping for a snack at one of my favorite cafes, we went home and had a great dinner of spaghetti, lemon cake, and a Bud Light to round it out.
Of course, I took my camera along for our park adventure, and the next day, when Millie and I were finding violets in the yard...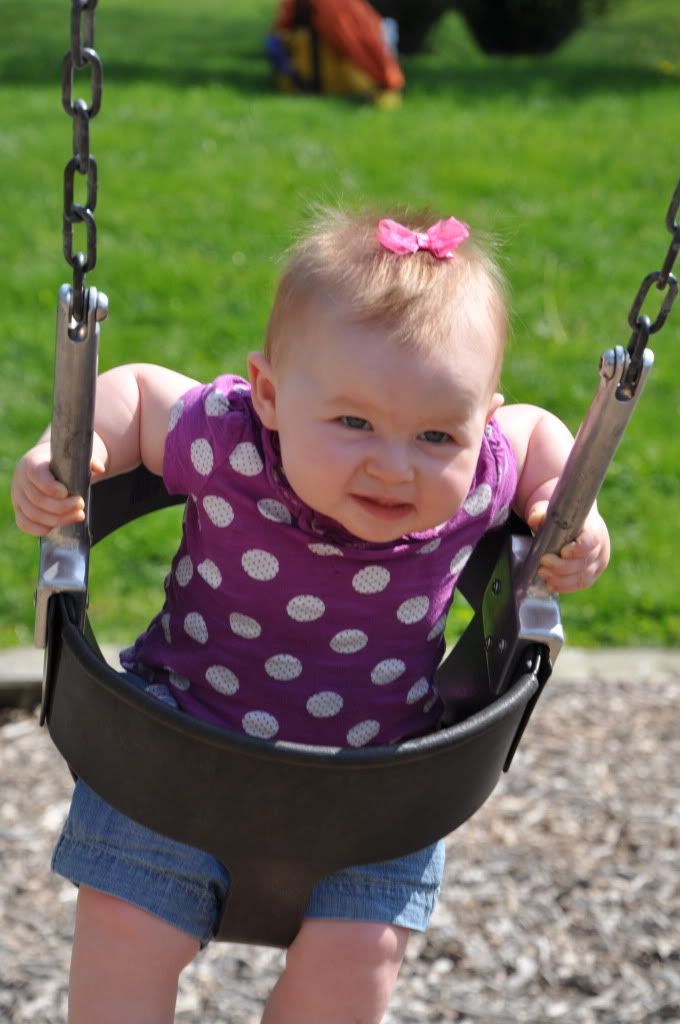 Kind of intimidating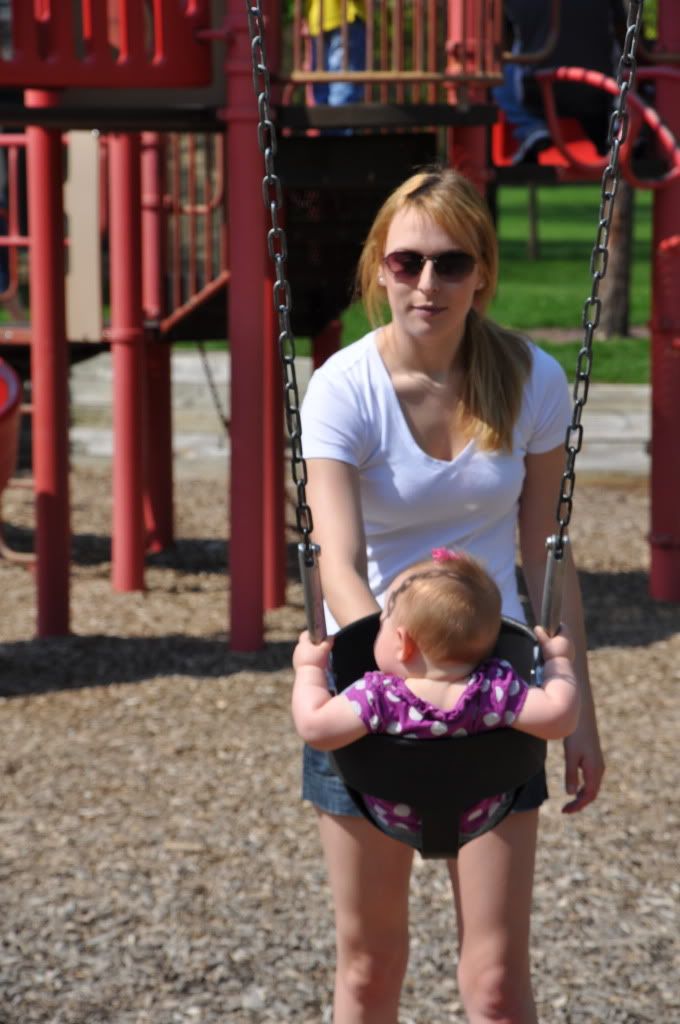 Sky calls this my paparazzi shot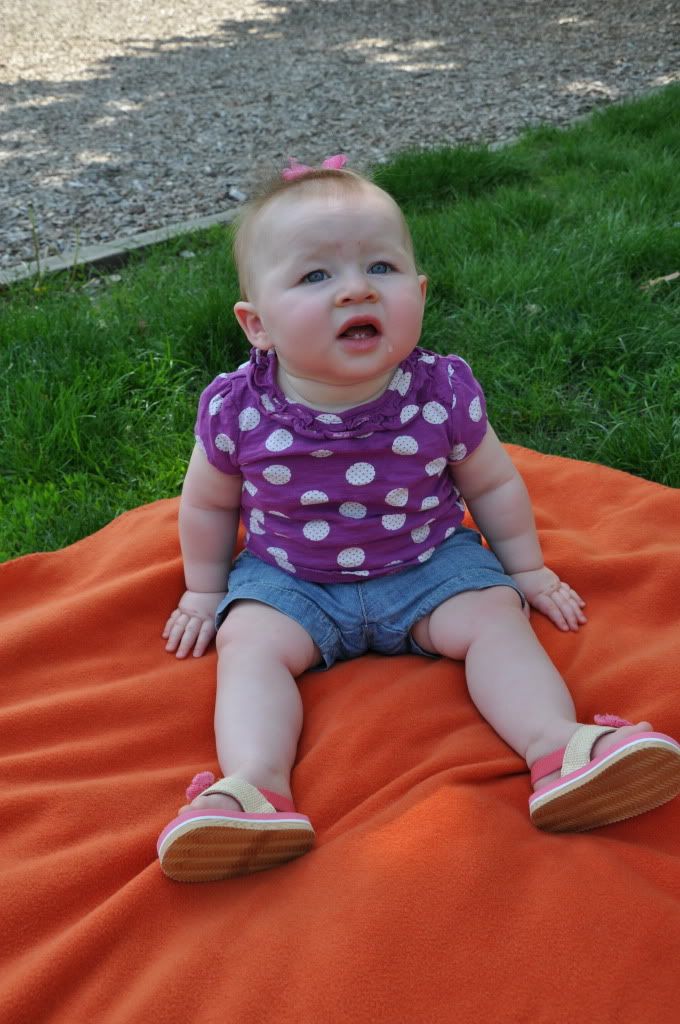 Looking like she's all alone on a picnic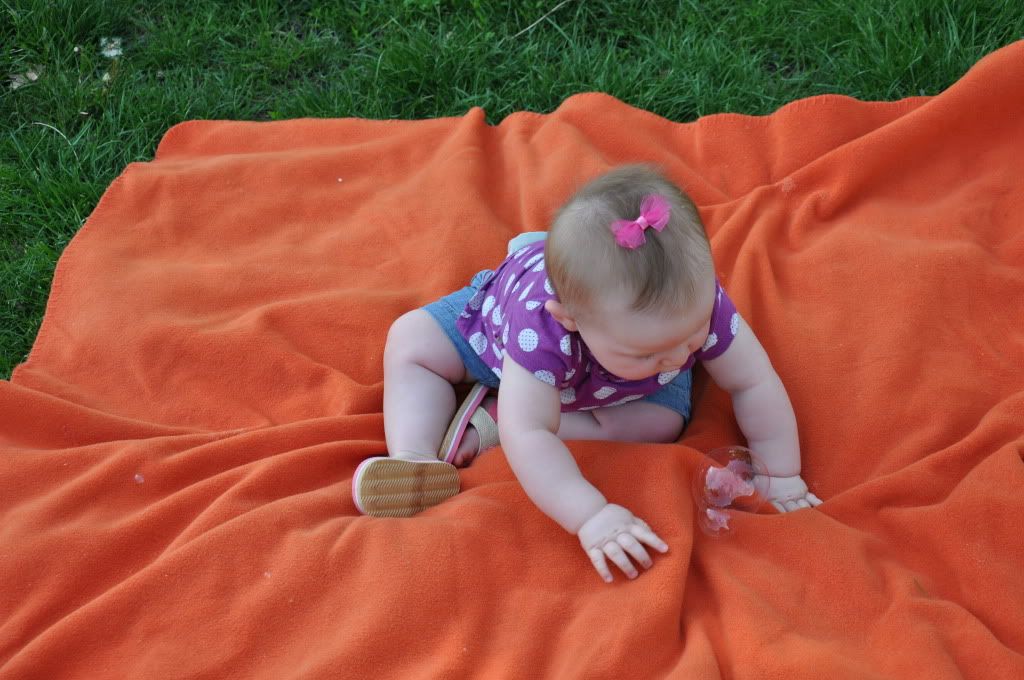 Finding bubbles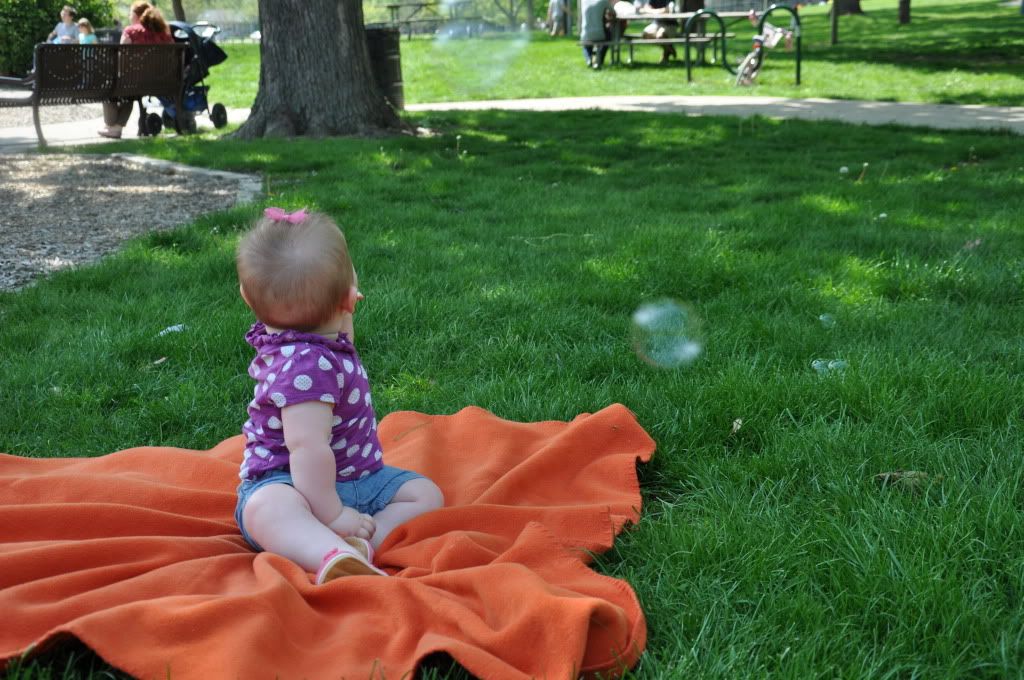 Where'd they go?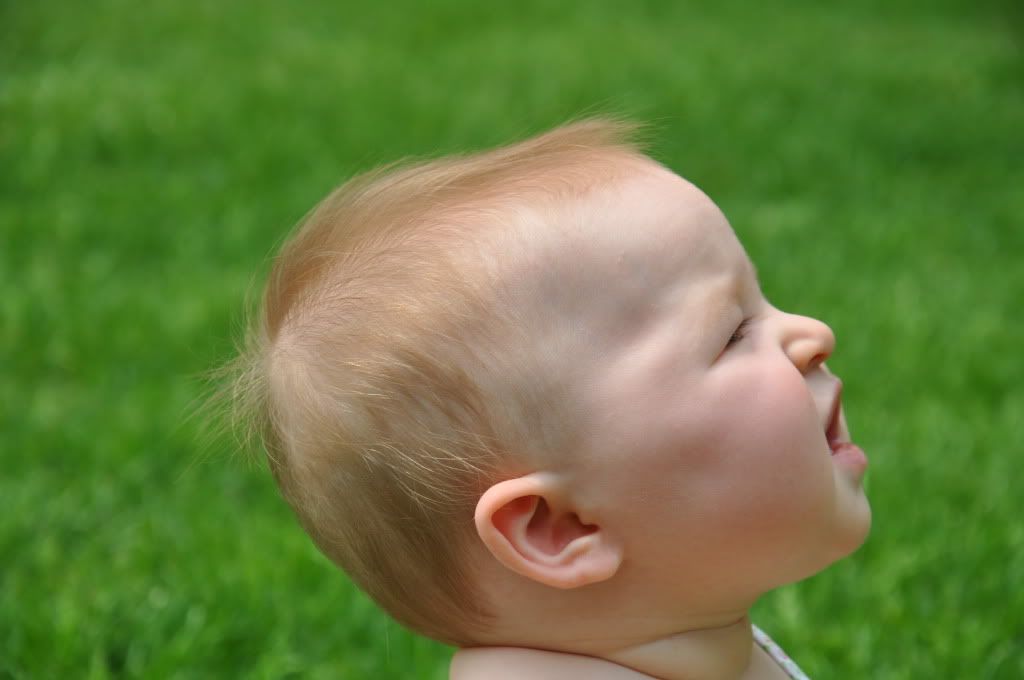 I love her profile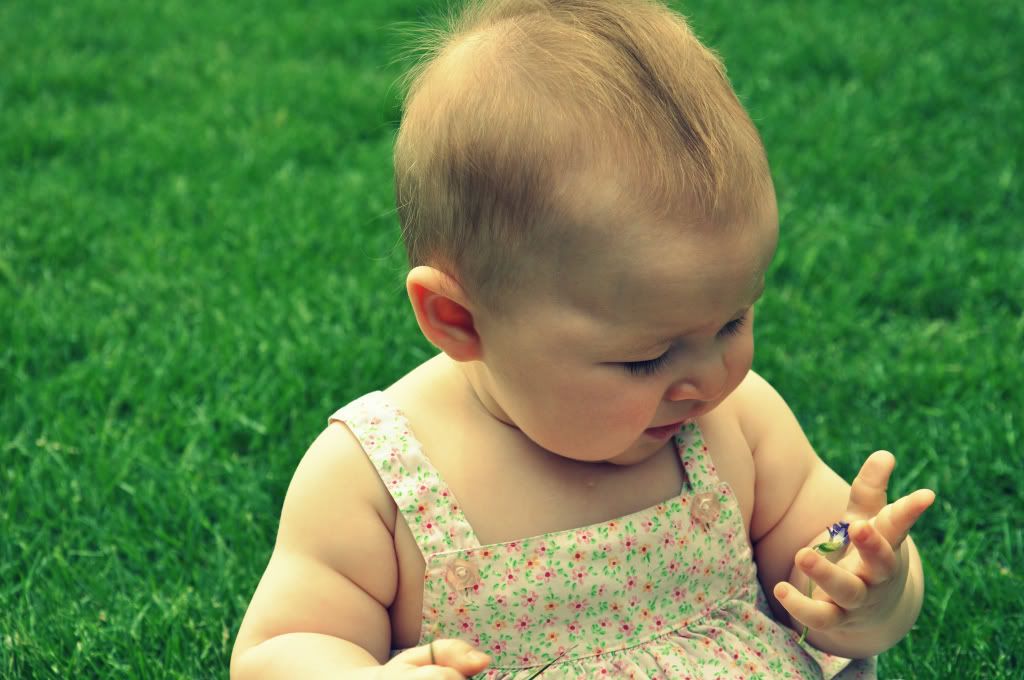 We found a violet