Millie and I had a little photo shoot the other afternoon. I was going to save them up for Valentine's Day, but Our Military Home has a tutu giveaway going on that made posting the photos oh-so-necessary.
(You can go vote for Millie's picture by liking it, by the way.)
She's completely enamored with the helium balloons every time we enter a store. When we found this heart shaped one for 99 cents last week, it just had to come home with her, and she's been thrilled with it for days now.
For the shoot, we started with what she already had on that day.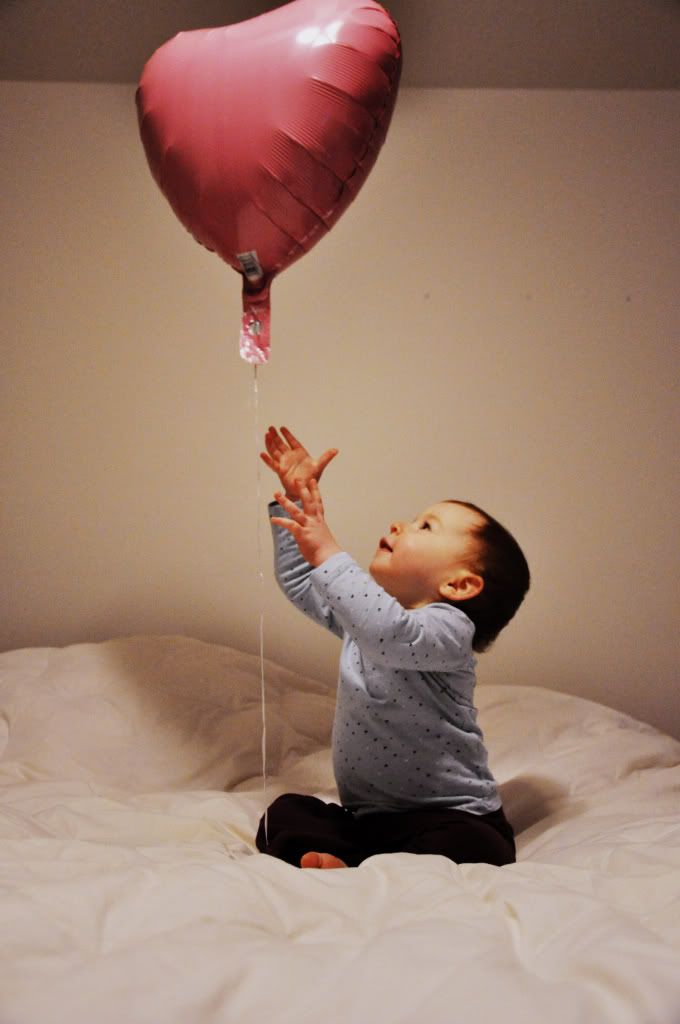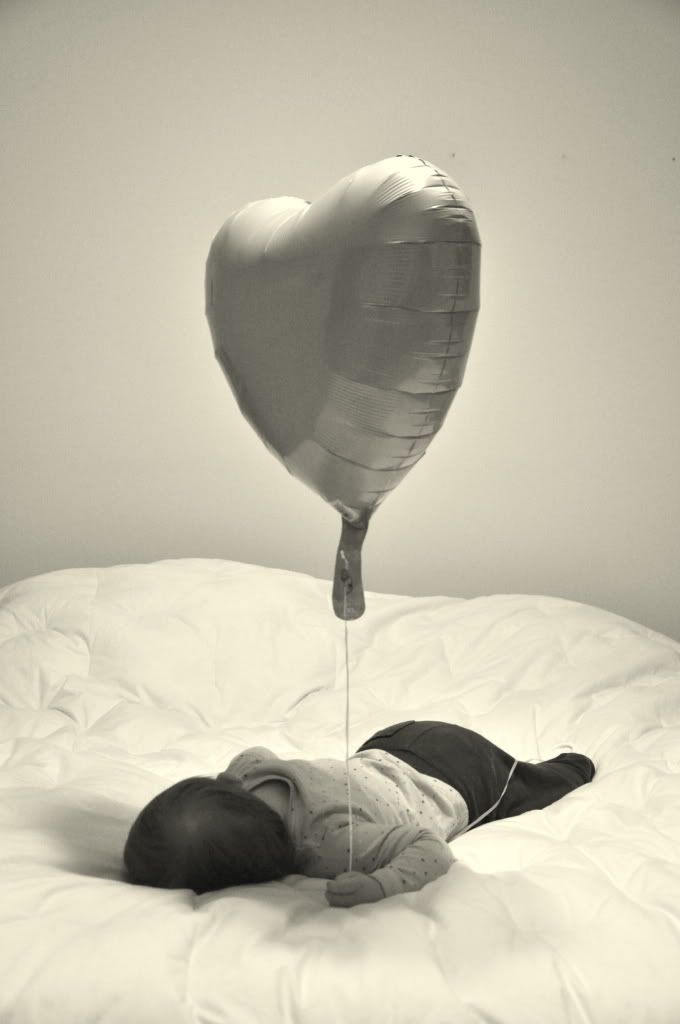 But this isn't for any old day. It's for Valentine's Day! She needed something a bit more ruffly, girly, and pink. Enter a slightly too big dress that her cousins gave her: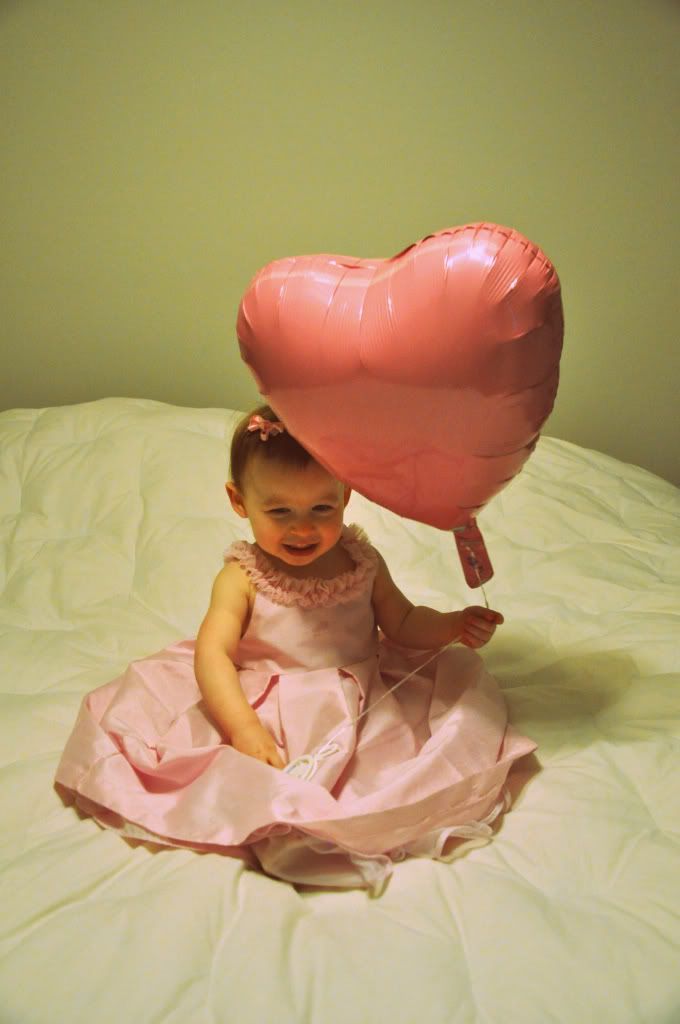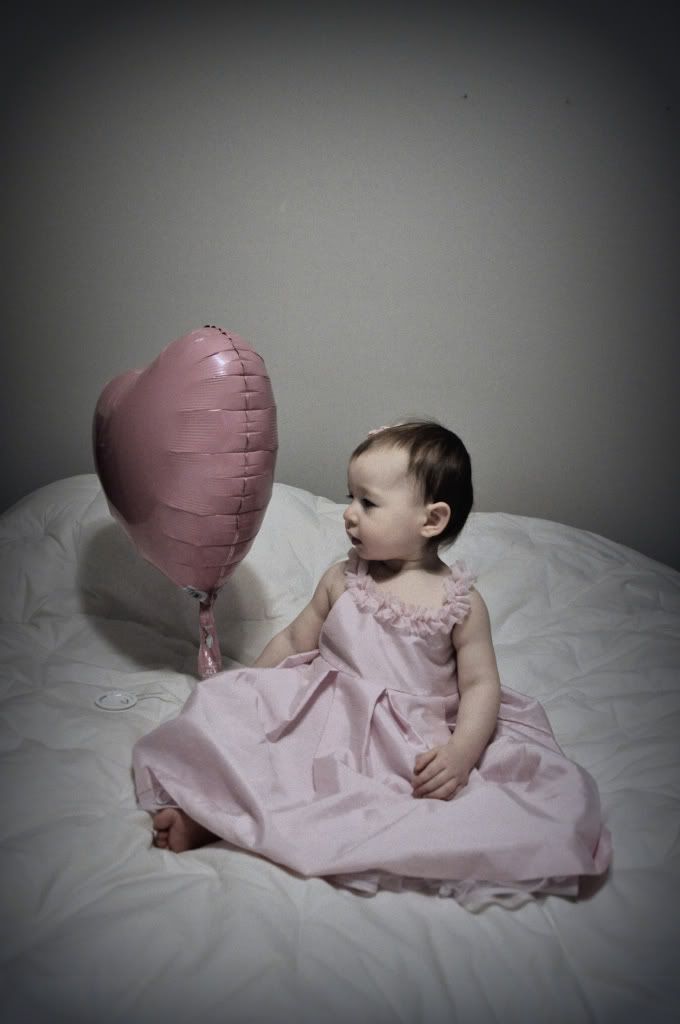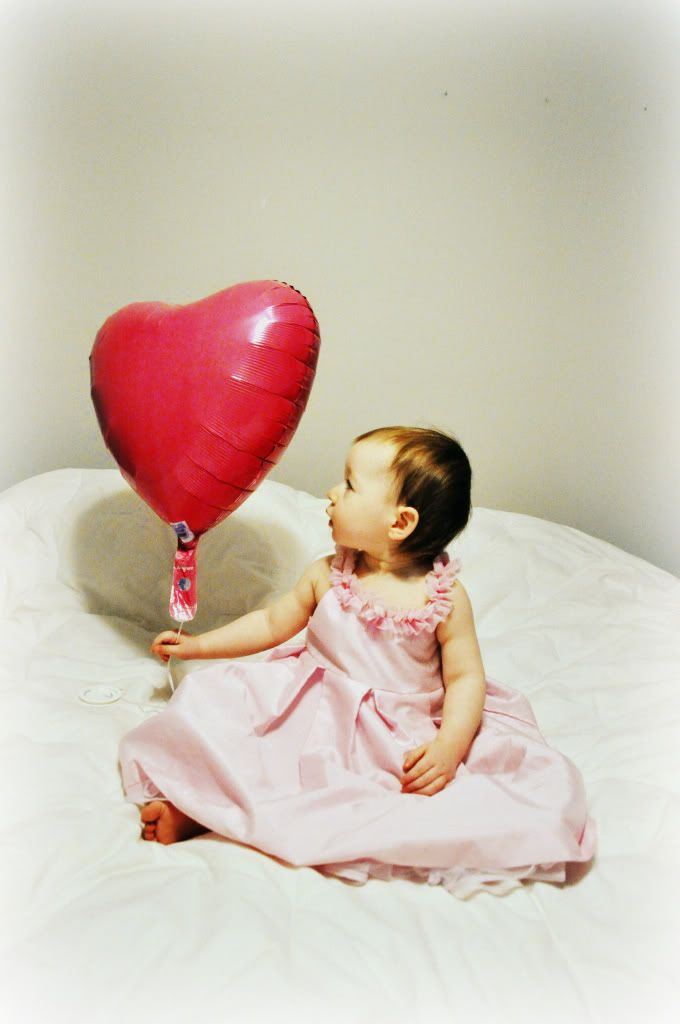 It's probably your first Valentine of the year, but Millie wishes you a lovely day.