One afternoon, a few weeks ago, Beckie from
Turn for the Nurse
tweeted me, asking if Millie would like a tutu. I knew from experience that she would- she had a pink and purple one gifted to her from Sue at
Hello. Also, I Love You
. Beckie understands the universally acknowledged truth that a girl can never have too many tutus, and sweetly offered to make one.
And about a week ago, we received a box all the way from Hawaii. Millie watched me open it and exclaimed "Diddy (pretty) dress!" She wanted to wear it right away, and was dismayed when I wouldn't let her take a nap in it.
I've always said I wanted Millie to take ballet in a few years. The truth is, I don't care if she learns how to dance. I just want to take pictures of her all dressed up. But as much as I love watching her wear it, she loves to wear it even more- she immediately begins twirling in circles, singing and clapping her hands. Even at not-quite-two, a pretty outfit can work magic.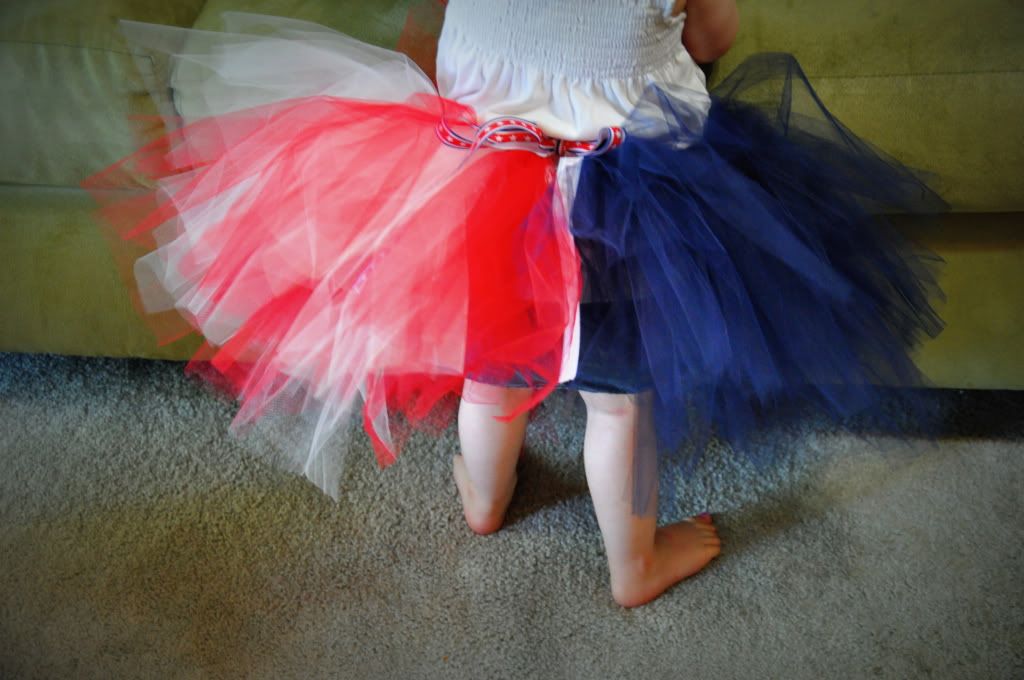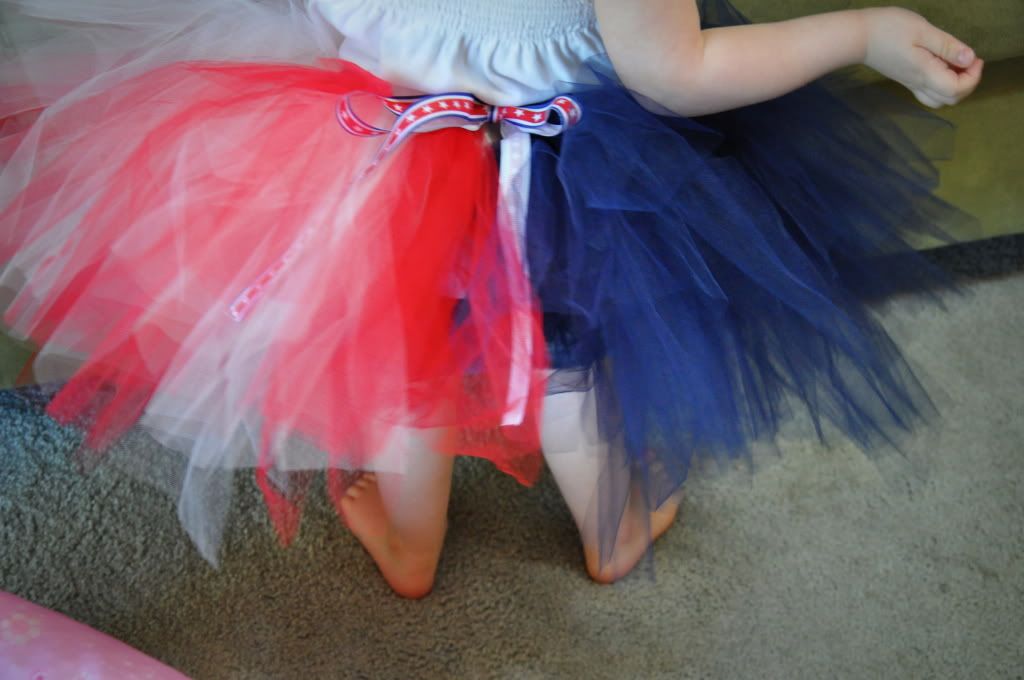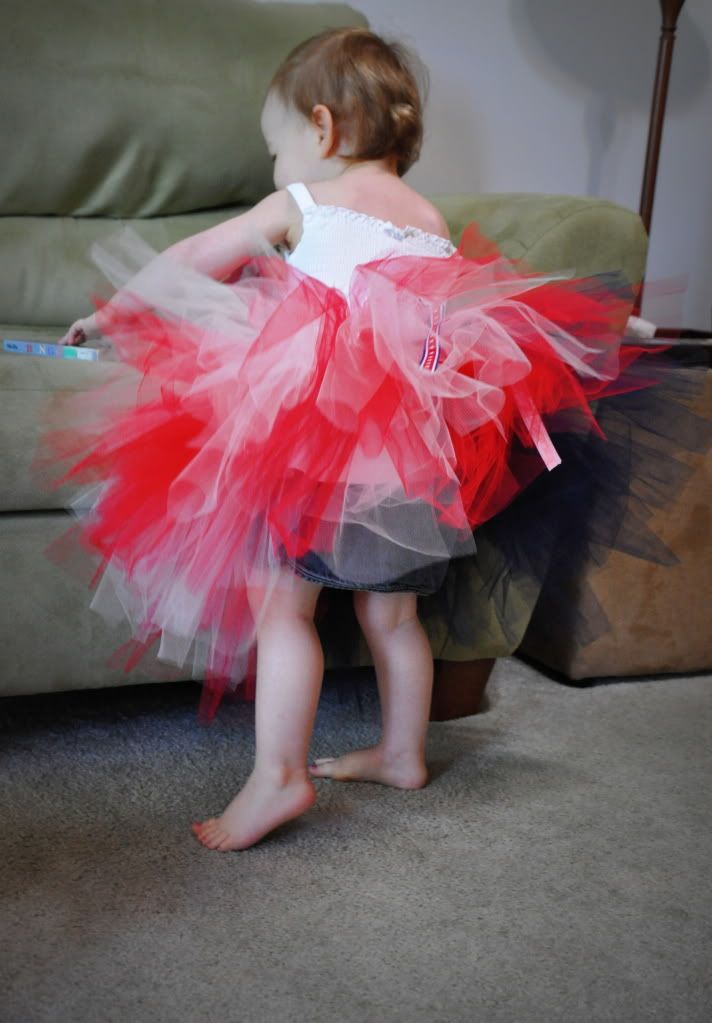 It will be years before Millie will be able to understand all the kindness my blog friends have shown her, so though she can't express her thanks to you just yet, I want to thank Beckie for taking the time to make something so magical. It's funny, but once Millie was born, I found that someone being sweet to her makes my heart happier than just about anything.
Even though she doesn't quite know it at the moment, this baby has some of the greatest friends a girl could ask for.