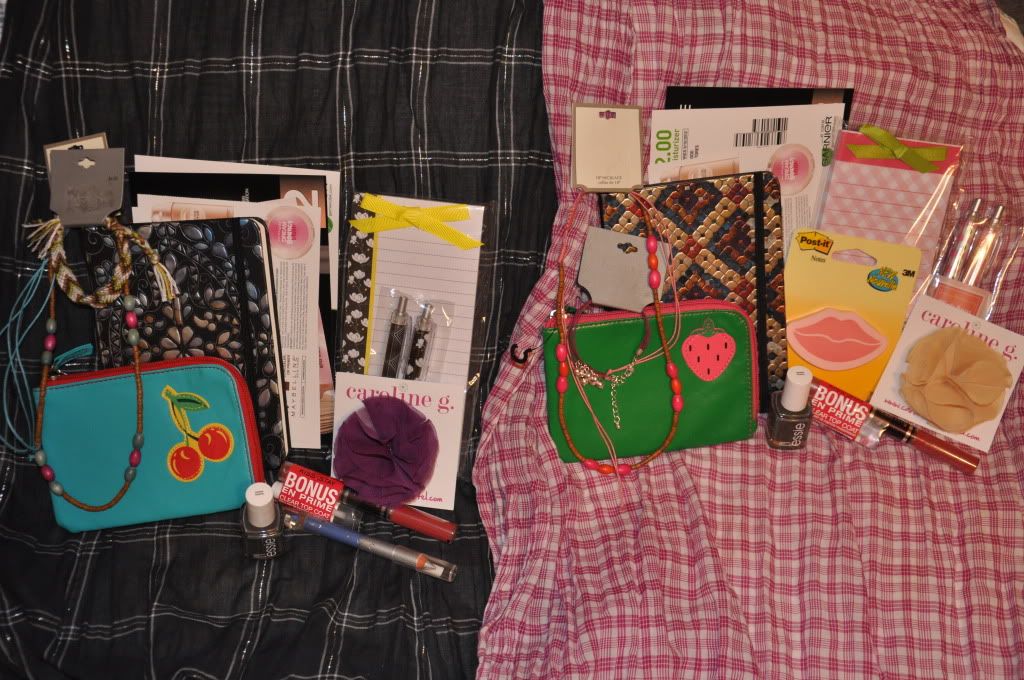 I had well over 200 entries for this giveaway, and I couldn't believe it!
You guys were just as excited about this stuff as I was.
So drumroll please...
you've won my thank you giveaway!
Taylor will be receiving the blue set, and Erin will be receiving the pink.
Email me with your shipping addresses, ladies!

Thanks again to everyone who entered.
I'm honored to have the best readers a girl could hope for!