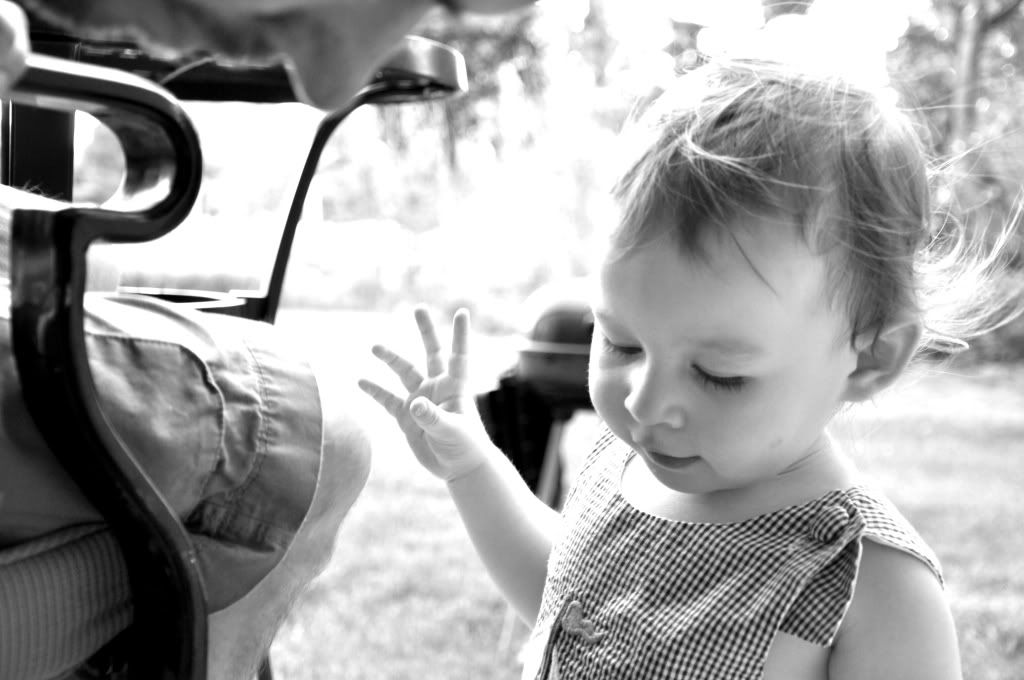 This week has gone by so quickly. I hardly had time to catch my breath with all the running here and there, the errands and obligations, and even the fun. Today was the first time in days that I have been able to curl up on the loveseat and watch a movie I picked from the library.
As the last song came on and the credits began to scroll down the screen, I felt the wind knocked out of me like I'd been pushed to the ground. Suddenly and swiftly, I missed him. Just like that. Just so quickly.
And I hesitate to write it, because training is such a small amount of time. I know it. Yet in small ways, it's different this time- different than the deployment, and different than all the other weeks away in summer and all the drill weekends.
Because every time Millie hears the main door to our apartment building shut, she hurriedly skips to our front door. She points, asking, "
Daddy?
" I keep saying, "
No, baby. Daddy's still bye-bye.
" It's a routine she practices over and over throughout the day, and each time, I have to tell her no.
It was different when it was just me that wished him home.