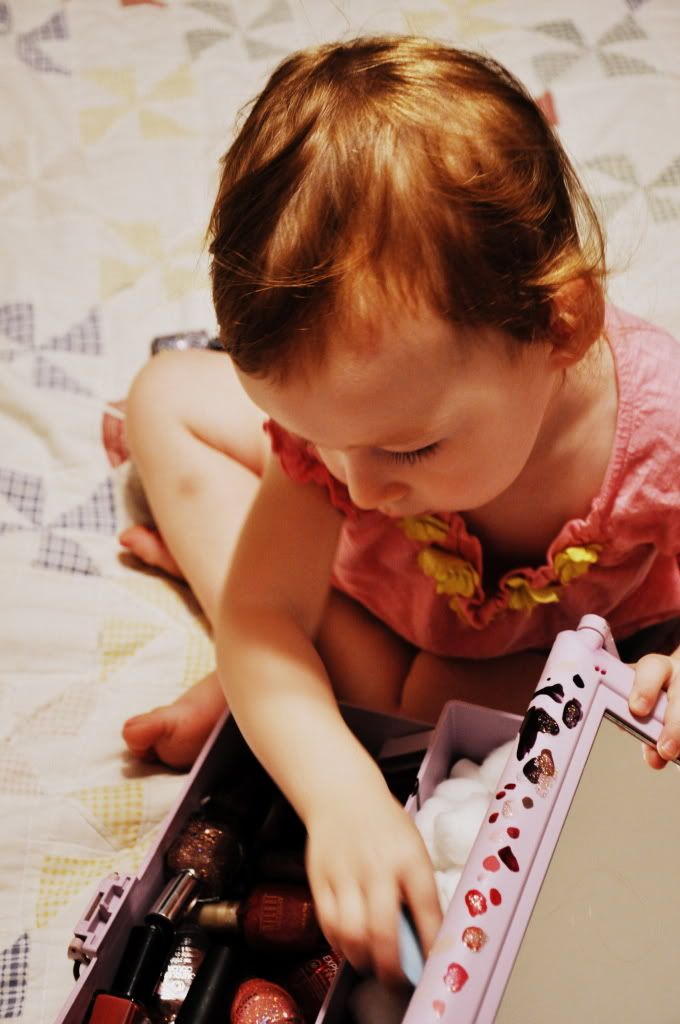 Pedicures with this girl are more fun than any salon.
She always picks out the best colors,
always wants the polish with the most glitter for her toes,
and makes me feel like I'm a sleepover at the cool girl's house.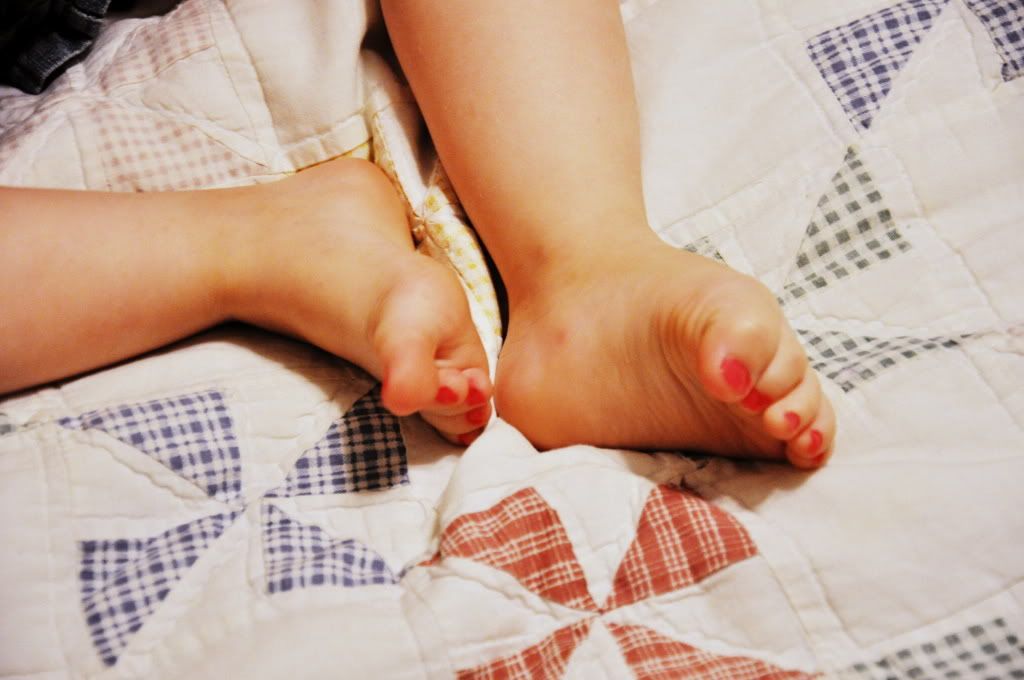 It's a serious business, these nail polish nights.
I'm glad I have such a perfect assistant.