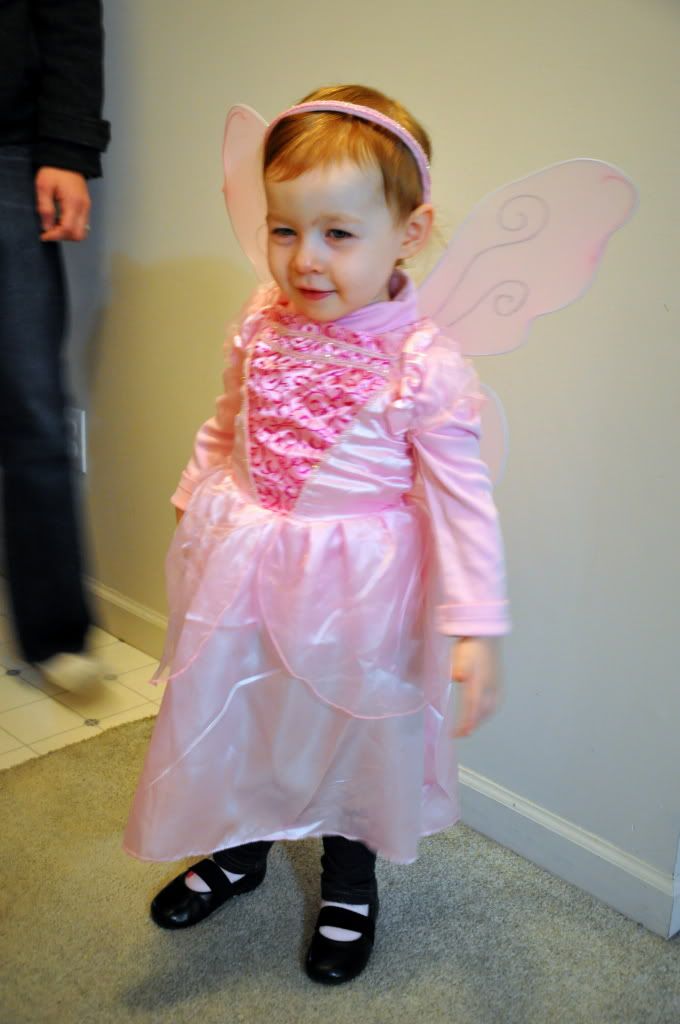 This was Millie's first year for trick-or-treating. She wanted to be a princess. But with a headband instead of a crown, and a pair of pink wings. I don't know what that makes her, but she was pretty cute.



We went out to roam neighborhoods with her little cousins.
They would ask the person at the door for "an extra piece for Mwille".
The person would inevitably, without fail, say, "For Mary?"
And I would laugh 'til it hurt and they would come running back to put Skittles or Tootsie Rolls in her bag. She happily ran fast behind them for blocks.



But this half fairy/half princess, all in pink, whose name is Millie but was renamed Mary that night?
She's my favorite thing.



And I had more fun watching her than all my years of hoarding candy combined.