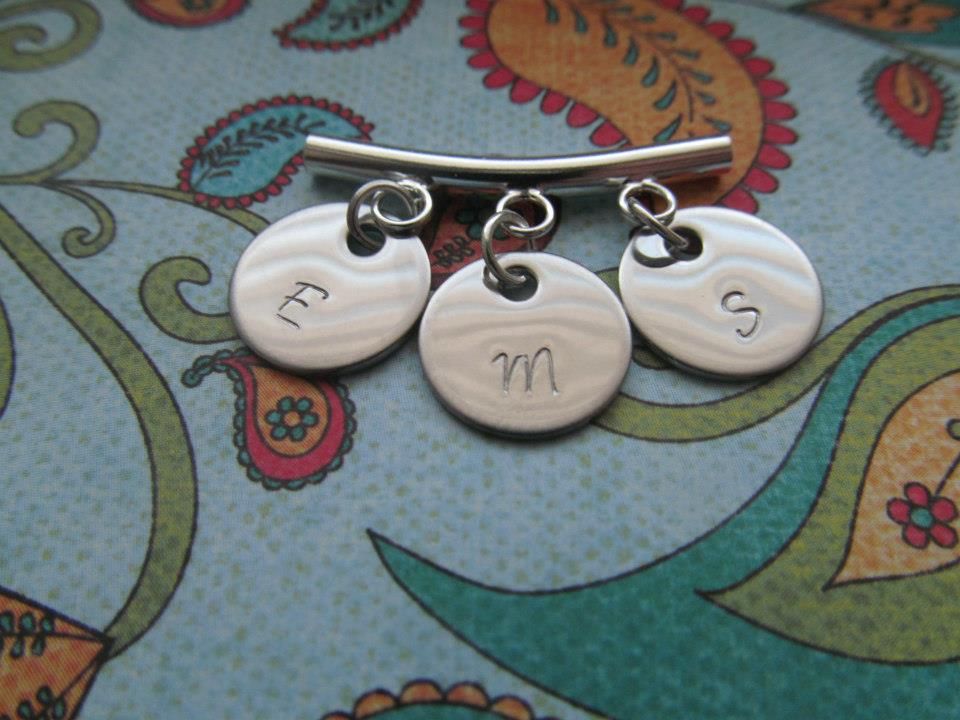 Jamie from Home Made With Love is sponsoring today's giveaway, and I'm excited to have her here. I own the necklace above (Sky's, Millie's, and my initials, of course) and wear it more than any other necklace I own. Jamie is such a sweetheart, makes beautiful things, and I know the winner of this giveaway will love their necklace just as much as I love mine!
Here's a little about Jamie and Home Made With Love:
"Home Made With Love started as a little side project shortly after I found out I was pregnant with a sweet baby girl. After getting so many compliments on headbands, bows, and dresses I made for her, I decided to share my talents. It has recently branched out to customized jewelry, too! I take pride in my work and hope it shows in the quality of the finished products."
You can find Home Made With Love here: